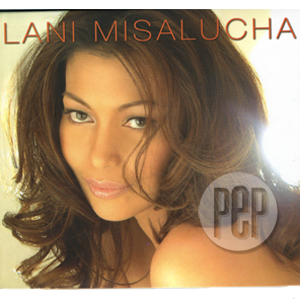 ---
Lani Misalucha comes back to the country with a newself-titled album released under Universal Records. According to Lani herself,this album is "easy listening." She lists "Love Me Again" and "I Live For YourLove" as personal favorites. This is her first all-revival album which includesher own version of "Hold Me" as popularized by Whitney Houston and"These Dreams" by Heart.
I was expecting just another revival CD, but Asia'sNightingale lived up to her title and swept me off my feet. Literally.
Her repertoire of love songs captivated my senses, made mestop what I was doing, and nearly sent my mind to eternal bliss. She has thisability to lure listeners with her smooth, but equally powerful voice. She canhit those high notes without turning it into a scream.
Everything sounds right in this album, from the music to thebackup singers; blending it together with Asia's Nightingale turned it into ahealthy musical prescription for the soul. Personally, I'm not a big fan oflove songs, but that outlook changed once I heard her rendition of "Never knewlove like this before". She turned it into something danceable, with cool beatsmaking me tap my feet in rhythm.
ADVERTISEMENT - CONTINUE READING BELOW
Overall, Lani Misalucha's self-titled is a must-buy. If youwant something new from the love songs of old, then this CD is for you.