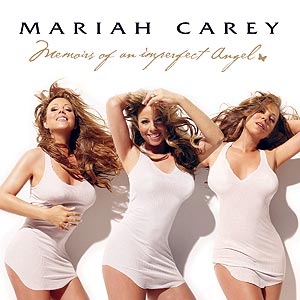 ---
"Each song is like an intimate conversation or entry in a private diary," Mariah Carey says about her new album. "A lot of the songs reflect specific, different times in my life. Others were inspired by movies, actual events that happened to me, or the stories of friends who told me about experiences that they've gone through."

Memoirs of an Imperfect Angel, the new album of Marian Carey features full songs written and produced by the diva herself with an attempt to tell the story of her life. The album was introduced by the hit single "O.B.S.E.S.S.E.D.," a danceable hit that charted international and local music and video charts. The track fulfilled its ultimate purpose of increasing excitement of music aficionados for Mariah's newest creation.

Now that the album is finally done, Mariah Carey goes back to her roots by throwing in her infamous whistles and high notes by doing her own rendition of the Foreigner hit, "I Wanna Know What Love Is."


Over the years, Mariah Carey has been known for her versions of known classics. Some of which include, "I'll Be There," "Endless Love," "Without You," "Open Arms," I Still Believe," "Do You Know Where You're Going To," "Didn't Mean to Turn You On" and more. All of which garnered high praises and accolades and "I Wanna Know What Love Is" is projected to be no different.


The new album of Mariah Carey, Memoirs of an Imperfect Angel, is now available in all Odyssey, Astrovision and Music One stores in Deluxe Edition that comes with a mini ELLE booklet and poster. Collect all three designs by buying your copies from each music store. The album shall also have a Special Philippines Edition.

Songs included in the album are "Betcha," "Obsessed," "H.A.T.E.U.," "Candy Bling," "Ribbon," "Standing O's.," "Impossible," "It's a Wrap," "Inseparable," "Up Out My Face," "More than Just Friends," and "Angels Cry."


ADVERTISEMENT - CONTINUE READING BELOW