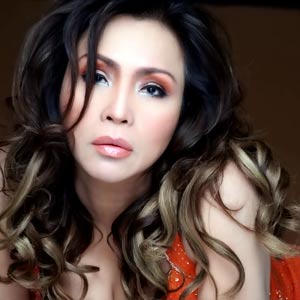 ---
"I am so blessed and greatly honored to have recorded aduet with Michael Bolton," says Claire dela Fuente gratefully. "The finishedrecording of 'The Christmas Song' is now on this CD and it will be added to myChristmas album as a bonus track."
Claire's contractwith Michael Bolton also stipulated that the multi-awarded pop icon willinclude the same track on his own Christmas album, which is distributed allover the globe.
"This gives methe privilege to be the first Filipina to have a duet with him and to be heardby the entire world through Michael's album," Claire adds.
A couple ofmonths ago, producer Christian de Walden had a meeting with Michael Bolton andhis manager at the Peninsula Hotel in Beverly Hills, for the singer'sappearance in a major event celebrating the great Italian tenor, Enrico Carusolast July 15 in Sorrentoo, Italy.
On that meeting,Christian gave Michael the Claire Dela Fuente Christmas Album and invited himto guest on said CD. A few days later, his manager e-mailed Christian, telling himthat Michael loved Claire's voice and he would be very happy to record "TheChristmas Song" with her.
ADVERTISEMENT - CONTINUE READING BELOW
Luca Vittori,famous Italian recording engineer, arrived in Manila to complete the recordingof the historic duet. Claire just dubbed her voice on the tracks already withMichael's rendition.
To date, Michael Bolton has soldmore than 53 million albums, worldwide. He has won several Grammy awards asBest Male Vocalist, as well as in other categories. He has been bestowedcountless honors by award-giving international bodies.
As a performer, Michael has sung with Luciano Pavarotti,Ray Charles; has written songs with Bob Dylan; and penned hits with BarbaraStreisand and Kiss.
He has also played guitar with theKing of the Blues B.B. King and has been sampled on a track by hip-hop star KanyeWest.
Michael's latestalbum, Bolton swings Sinatra, is a loving testimony to a master. "Franksings with such power and such vulnerability," marvels Bolton. "He was a greatstoryteller. I just tried to tell some of these stories on my own way."
Claire delaFuente first came under the limelight in the golden era of the Philippine musicindustry, during the '70s. Her multi-platinum award albums and several hitsingles catapulted her to the pinnacle of popularity.
ADVERTISEMENT - CONTINUE READING BELOW
Aftersemi-retirement from the recording scene, although she has continuouslyperformed in live concerts here and abroad, Claire staged a triumphant comebacklast year.
Her SomethingIn Your Eyes album has been certified platinum and The Claire DelaFuente Christmas Album reached the gold mark, even if it was already lateNovember when released.
Claire's newestrecording, Timeless Songs Of My Life, has spawned several singles, includingthe duet with David Soul, "Bakit Ngayon Ka Lang."