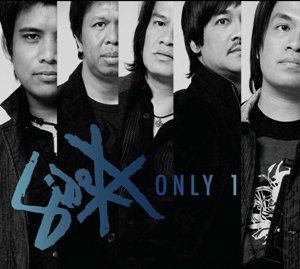 ---
Much preparation and hard work went into the creation of a masterpiece comprised of all-original material breathing new life into music and giving a new meaning to OPM. After a five-year hiatus from the recording studio, the country's legendary music icons are now back with a new lineup, new original songs and a new album: Side A is back in the music scene with their latest offering titled Only 1 under MCA Music.



Packing various concert arenas to the brim, selling chart-topping & award winning albums, and creating massive hits not only in the country but also across international shores, Side A proves that they are still one of the country's undisputed bands with melodies serving as the sweet salve to their own strongly-held sentiments.



Known for their romantic ballads and upbeat live performances, the group is unyielding in reinventing themselves, working hard to give their very best in both recordings and live concerts. Individually talented, multi-awarded, and renowned for their own sound, the band's newest album is a showcase of the members' craftsmanship, with different members doing the lead vocals for the tracks.


Comprised of Joey Generoso, Naldy Gonzales, Ernie Severino, and with new members Ned Esguerra and Lee Von Cailao, Side A stands as the most durable band in the country today and continues to be an ever-innovative musical force in the industry. Enduring and lasting, Side A is managed by no less than Wyngard Tracy, a well respected figure in the entertainment industry.



Side A serves as the voice through which Pinoy romantics could hear themselves. Featuring their single "Just Wanna Be With You" with one of Side A's newest members Lee Von Cailao doing the lead vocals, the band's music will surely captivate you with their original songs and at the same time, that will bring back a lot of fond memories.



Containing 11 all-original and fresh creations, the new album features tracks which represent the Filipino soul such as "Only One," "Tila," "Something's Missing," "Where Do I Go," "Die Just a Little" and more. Side A takes people to a trail down memory lane with a new sound, as a result of their new arrangements and the addition of their new band members.



The band is a representation of timeless Pinoy music, maintaining their unwavering success in the industry. Among their plethora of accolades include Awit Award's Best Performance by a Duo or a Group; Awit Awards' song of the Year, Katha Music Award's Best Group, among others. In a sea of artists singing to covers and adaptations, Side A remains steadfast in concocting and creating original music, making them truly legendary Filipino musical icons.
ADVERTISEMENT - CONTINUE READING BELOW