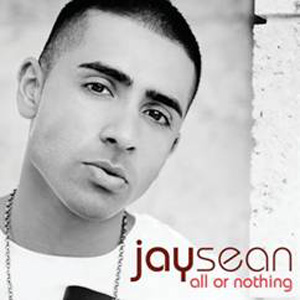 ---
Jay Sean, the chart-topping UK pop/R&B singer behind the hits "Down," "Do You Remember" and "2012" graces Manila shores for a one night only concert. Watch him at the Araneta Coliseum on September 3 for his concert dubbed as ALL OR NOTHING: Jay Sean: Live in Manila.
He is also is set to release a new album called Freeze Time in stores and on all digital platforms this November.


The singer just released his energetic first single "2012 (It Ain't the End)," featuring hotly-tipped rapper and singer Nicki Minaj, where the moroseness of the Apocalypse is re-imagined as a celebration of life and love. "2012 (It Ain't the End)" sees Jay Sean fuse R&B melodies over a dance-pop rhythm, a mix perfectly suited to both the club and the stereo.


Freeze Time continues the incredible career ascent the singer has been having since his first album, Me Against Myself, was released in 2004. Since then, the singer has received worldwide acclaim, racking up awards, including an UK BMI award for Best Songwriter and two MOBO nominations, and has seen multiple songs reach No. 1 in countries such as Russia, Japan and Australia.


When "Down," featuring Lil' Wayne, was released in 2009, the song immediately became a worldwide hit, selling over one million digital singles in less than eight weeks and reaching No. 1 not only on the Billboard Hot 100 Chart but also in the Philippine music charts. To date, it has garnered over 70 million (and counting) views on YouTube. "I guess that was one of the first real big pop/R&B records to hit the radio and came at a time where music was evolving and this type of sound was being strongly embraced," says Jay Sean. "We knew it was a feel-good song with a strong pop anchor, but it still had that urban sensibility."
ADVERTISEMENT - CONTINUE READING BELOW


Born in India and raised in the UK, Jay Sean's success hits two birds with one stone, giving pride to both countries as being the first solo act of South Asian origin to top the Billboard Hot 100.
After the breakthrough success of "Down" came Jay Sean's second hit, the unforgettable "Do You Remember" which sold a million digital copies in the United States alone. Both hit songs can be found in Jay Sean's third album All Or Nothing released last November 2009. Jay Sean describes "All Or Nothing" as "diverse," "drawing heavily from '90s hip hop influences" and "composed of songs that resonate through the years."
A consummate hip-hop and R&B obsessive growing up in London, Jay Sean was pursuing a degree in medicine at the London School of Medicine and Dentistry when he was offered his first record label deal. After dropping out to focus on a career in music, he became known worldwide as fans flocked to his mix of hip-hop, pop, R&B and South Asian sounds.


As for his upcoming album Freeze Time, Jay Sean is finally in a comfortable place after years of preparing. "As a songwriter, I was able to write great pop songs and great R&B songs but I never really had the ability to tie the two together until recently because I was experimenting so much with who I was as an artist," admits the singer. "There's finally a platform for my style of music to be heard."
ALL OR NOTHING: Jay Sean Live in Manila, produced by BlueDream Entertainment and MMI, will start at 8 pm. Tickets are available at all Ticketnet outlets. Ticket prices are at Php 6102 for VIP (Reserved seating), Php5300 for Patron (Reserved seating), Php4122 for Lower Box (Reserved seating), Php3024 for Upper Box A (Reserved seating), Php1593 for Upper Box B, and Php530 for General Admission.
ADVERTISEMENT - CONTINUE READING BELOW


Jay Sean's album, All or Nothing, which includes the hits, "Down" & "Do You Remember" is available in all major music stores nationwide exclusively from MCA Music.