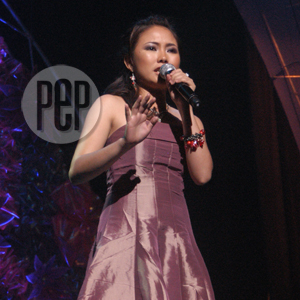 ---
Songwriting as a craft has always been near and dear to my heart. Not only because it's my bread and butter, but I firmly believe that the skill of invention (in this case, of music and of lyrics), is the utmost proof that we humans were made in the Creator's image. (A few Bible verses don't hurt either, but you get the idea.)
Years ago when I taught guitar, I always added basic music theory to my lessons, in hopes that it would jump-start a writing binge in my students. I'd help them pick apart their favorite Eraserheads tunes, chord by chord, just to help them see how Ely Buendia built the framework for "Ang Huling El Bimbo" or "Torpedo."
Wide-eyed with a newfound understanding of this magic, the kids would strum away at their guitars excitedly, with pen and paper nearby to serve as a net as they fished their imagination.
Fast forward to here and now, where I write in celebration of the resurgence of Songwriting, and the long-forgotten stardom that could come with this skill. Of particular interest is the brilliance of singer-songwriter Yeng Constantino.
This young girl took a very different road to fame and fortune. Yeng is a solo singer with a unique voice, whose poignant and extremely popular songs struck a chord among millions of Filipinos young and old. She had the immense fortune of being introduced to countless families through the boob tube on a nightly basis (thanks to ABS-CBN's Pinoy Dream Academy), and though hard fought, her stardom bypassed the usual obstacles met by the traditional up-and-coming singer—no recording companies to woo, no slow and steady audiences to build in club gigs, no singing festivals to stamp her mark. In a competition of up-and-coming talents, hers was arguably the least manufactured, and the hardest to fake—Yeng is a songwriter, and I think that's what won us over, and won it for her.
ADVERTISEMENT - CONTINUE READING BELOW
I was lucky to have worked with Yeng recently, when I was asked to arrange, produce and write the melody for Globe's "Kantabataan" theme song. When I found out who the talent was, I was ecstatic! I was about to co-write a Songwriting Festival's theme song, and Yeng, one of our best young composers, was singing it!
When she showed up at the recording studio (Hit Productions in Makati), she was shy and unassuming, a girl in her teens with the weight of her fame an unfamiliar burden. But behind the microphone, the sweet and soft-spoken persona gave way to a powerful and self-assured vocalist who knew her way around a rock song. She didn't need much in the way of guidance, and she was phrasing the words around her singing style like a singer-songwriter would.
Yeng is a far cry from singers who grew up with karaoke, merely mimicking the vocal parts verbatim. A songwriter would normally just have his or her guitar as accompaniment, and thus be more flexible with her singing. Yeng's identity as a vocalist became easier to flesh out, because she would put her own spin on the accompaniment. As a result, it was one of my most enjoyable recording experiences—the song seemed so suited to her, it sounded like she wrote it!
So, thanks Yeng, and good luck! I hope your success helps bring about the end of the cookie-cutter non-talents that the big networks used to peddle to the audience, and inspires our young singers to pick up a guitar or learn to play the piano. If they never write a song, at least their singing will be improved immensely. And if they catch the muse? Then they, like Yeng, will experience the incredible highs of composing, of walking the listener hand in hand into the melodies and words of our hopes and dreams.
ADVERTISEMENT - CONTINUE READING BELOW
Hawak kamay indeed.