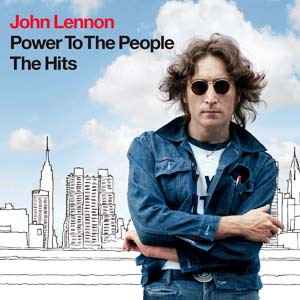 ---
October 9 would have been John Lennon's 70th birthday. The ex-Beatle—who helped revolutionized popular music both during his younger days as the leader of the most influential rock band in history and later on as a solo artist—was forever silenced by an assassin's bullet on the night of December 8, 1980 in front of the Dakota apartment building in New York City.
Lennon proved bigger even in death, as worldwide interest about his life and music never declined despite his untimely passing. This was evident on the number of biography books and reading materials about Lennon published following his tragic demise.
Past Beatles albums and solo records have also been re-released and remastered to satisfy the still growing demand coming from old and new generation of fans.
In line with this phenomenon, as well as to mark the music legend's birthday, PolyEast Records together with EMI Music International are releasing John Lennon's classic solo albums and other memorable recordings.
Lennon's widow Yoko Ono painstakingly supervised the sorting out and mixing of the materials inside the studio. She also conceptualized a global campaign dubbed "Gimme Some Truth" to drum up the launching of the project, which is sum up with eight digitally remastered studio albums and several newly-compiled titles.
Ono said in a statement: "In this very special year, which would have seen my husband and life partner John reach the age of 70, I hope that this remastering / reissue programme will help bring his incredible music to a whole new audience. By remastering 121 tracks spanning his solo career, I hope also that those who are already familiar with John's work will find renewed inspiration from his incredible gifts as a songwriter, musician and vocalist and from his power as a commentator on the human condition. His lyrics are as relevant today as they were when they were first written and I can think of no more apposite title for this campaign than those simple yet direct words 'Gimme Some Truth.'"
ADVERTISEMENT - CONTINUE READING BELOW
PolyEast likewise proudly announced their participation in bringing Lennon's lasting legacy to music fans in a fresh perspective.
"Double Fantasy, 1980's Grammy Award winner for Album of the Year, will be presented with a newly remixed Stripped Down (2010) version produced by Yoko Ono and Jack Douglas, Lennon's original co-producers for the album. Some Time In New York City (1972) has been restored to include the six live jam recordings featured on the original album."
The label further continued, "Power To The People: The Hits gathers 15 of Lennon's most popular songs, and will be available as a 15-track single-disc and will be packaged in digi-sleeves with booklets including a new liner note essay by Du Noyer. The deluxe 11-CD and digital John Lennon Signature Box includes 13 previously unreleased home recordings, and Yoko Ono, Sean Lennon, and Julian Lennon have each written personal essays for the lavish collection. The cover art for the new titles includes original drawings by Sean Lennon for Double Fantasy: Stripped Down (2010) while the cover of 1974's Walls and Bridges is restored to its original artwork."
Lennon's other albums will be reissued as well, namely, John Lennon/Plastic Ono Band (1970); Imagine (1971); Mind Games (1973); Walls and Bridges (1974); Rock n' Roll (1975); and the posthumous Milk and Honey (1984).
As an added treat to fans, John Lennon's life and music will be specially feted with a variety of commemorative releases and events around the world.
Celebrate musical history on October 9, 2010 as The Poppe Shoppe! Music Series "A Call to Mind" showcases talents of independent bands and visual artists at the ground floor lobby of Ayala Museum under the billing, Watching the Wheels—A Birthday Tribute to John Lennon.
The John Lennon digitally remastered discs are available at Astro Vision, Astro Plus, Odyssey, O Music and Video, Fully Booked and SM Music Box outlets.
ADVERTISEMENT - CONTINUE READING BELOW