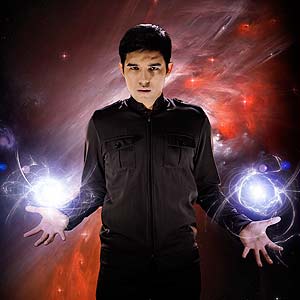 ---
Singer-songwriter Champ Lui Pio will officially launch his career as a solo artist with the radio debut of "Hanging Habagat"—the carrier single lifted from the former Hale vocalist's upcoming album under PolyEast Records.
"Hanging Habagat" will be heard nationwide tomorrow, October 19, on all radio stations at 10:00 a.m.
Champ's debut record dubbed Synergy is being earmarked for a November 8, 2010 release.
The songs that made it to album were written and recorded during Champ's three-month hiatus from the music scene. Free from the constraints of working with the same unit, Champ this time collaborated with various artists like Julianne Tarroja, Chris Padilla of the punk band Hilera, folk luminary Noel Cabangon, Parokya ni Edgar's Chito Miranda, Mayonnaise's Monty Macalino, and ace rapper Gloc 9.
Sharing album producer credits are studio veterans Ferdie Marquez and Angee Rozul.
The 28-year-old singer-songwriter and actor first gained public attention following the commercial success of the pop-rock band Hale. Some of the songs popularized by the band include "Broken Sonnet," "Kahit Pa," "Kung Wala Ka," "Blue Sky," "Shooting Star," "Bahay Kubo," "Magkaibang Mundo," and the group's biggest hit, "The Day You Said Godnight."
Hale has released a total of four albums: Hale (2005), Twilight (2006), Above, Over and Beyond (2008), and Kundiman (2009).
It was announced last August 6, 2010 that Hale will no longer exist as one creative unit. The revelation came in the wake of Champ's declaration of releasing a solo record and giving acting a shot.