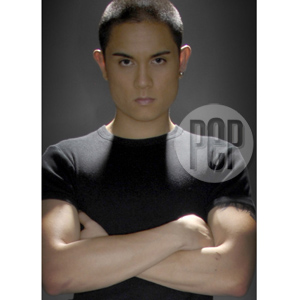 ---
Getting into the limelight didn't happen overnight for budding artist Chad Peralta. He waited for his turn before he finally got noticed. His patience finally paid off when he auditioned for ABS-CBN's Pinoy Dream Academy and later emerged as one of the finalists.
After graduating from the reality-based program, he was signed up under Nugen Records, sub-label of Star Records. His team up with the record label fulfilled his long cherished dream to be a recording artist. It didn't take long for his self-titled debut album to be released in retail stores.
Chad's career is propelled in the right direction via his signature song, "A Song for You," which is beginning to get a good number of spins on the air lanes. "A Song for You" is Chad's self-penned tune that expresses his personal feelings. His self-titled debut album further reveals that the cool dude always dares to try new ideas as a challenge to his artistry.
He is a songwriter by heart because it is in this other field of music where he can fully express himself. As a proof of his competence in composing, he included one of his favorite self-penned songs, "Time Machine" culled from his personal catalog.
Songwriting is a skill he continues to develop to become a total musician. His next dream is to record an album that would contain all his original songs. That's not far off since Chad's driven attitude towards life and career will make him a winner.
ADVERTISEMENT - CONTINUE READING BELOW
Gifted with good looks and a body to die for, Chad Peralta is not another hunk who will show his abs and well toned muscles to take the faster lane to stardom.
"I want to focus on my music because that's the reason why I'm here. I want people to accept me for my talent and eventually earn their respect," says Chad. It's unnecessary for him to resort to showbiz gimmicks because his talent alone is enough for him to be noticed.
However, he believes that controversies in the entertainment field can't be avoided. He already received his baptism of fire few weeks ago when he bannered a story about being sent back to Australia for his misbehavior. "I don't know where it came from. I just took a well-deserved vacation somewhere in the island," he explains.
Chad resurfaces in the scene unmindful of what has been written about him. His presence is well felt on top radio stations where his song continues to receive numerous airplay requests and in music channels where the song's video dominates the airlanes.
For Chad Peralta, determination and hard work will get you where you want to be!