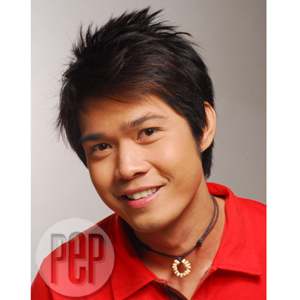 ---
Music lovers are encouraged to support the fundraising concert of Team Philippines for our delegates to the 2007 World Championships of Performing Arts (WCOPA). The concert will be held at the Teatrino this June 15 (Friday) at 8:30 p.m.
Performers for the event include WCOPA delegates Pop Virtuoso Reuben Laurente, Hamilton Canada Talent Hunt Grand Prize winner and Philippine Idol finalist Reymond Sajor, Born Diva Grand Prize winner Raki Vega, top male model Iago Raterta, Calisang siblings and The Revelation Band, together with 2005 WCOPA Grand Champion Performer of the World Jed Madela.
The World Championships is often cited as the one and only "official Talent Olympics" for performers and entertainers. After eleven years of incredible growth, it is the only premier international talent and modeling competition of its kind annually held in Hollywood—the entertainment capital of the world! Similar to the Olympics, only invited and qualified competitors (called Worldstars) representing their countries compete fiercely each year for the "Grand Champion Performer of the World" titles.
There are three rounds of competition at WCOPA. The first round will determine the medalists: gold, silver, and bronze. And then the medalists move on to the second round to determine the overall World Champions. Outstanding performers chosen during the second round will perform before a selected panel of judges to determine the finalists who will compete for the "Grand Champion of the World" title—and, ultimately, the "Grand Champion Performer of the World".
Each competitor is encouraged look for sponsors from their respective countries, who will pay for his/her registration fee, airfare, food and accommodation at WCOPA from July 28 to Aug 5, 2007. Expected expenditures would come up to around US$3,000 per delegate. Over 50 countries are expected to send in their representatives to WCOPA.
ADVERTISEMENT - CONTINUE READING BELOW
"Team Philippines for this year is carefully selected and made up of incredible talents from major TV networks and nationwide singing competitions. We are also sending our very first male model delegate to WCOPA," says Carlo Orosa of STAGES, and this year's WCOPA national director for the Philippines.
For tickets to the 2007 WCOPA fundraising concert at Teatrino, call or text 0928-7725254 or email stages_pr@i-manila.com.ph. Sponsors' tickets are available at PhP1,000 each.