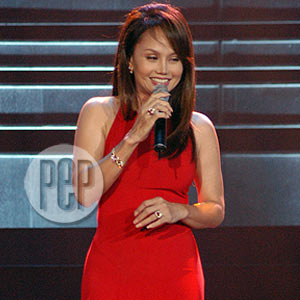 ---
Now on its 5th year, the Manila Jazz Festival is one of the main events of this year's French Spring in Manila. The annual musical festival will take place at the Sunset Pavilion of the Sofitel Philippine Plaza Hotel located at the Cultural Center of the Philippines Complex.
This year, the Jewelmer International Corporation in cooperation with Alliance Française de Manille will sponsor the annual event. One of the highlights of the 5th Manila Jazz Festival is the performance of the visiting French trio: Thomas Enhco and the Jazz Angels.
Thomas Cohen (whose stage name Enhco is backwards slang for Cohen) is a multi-talented 18-year-old prodigy who is equally talented in playing the violin and the piano. Together with his friends Zacharie Abraham on double bass and Nicolas Charlier on drums, they formed Thomas Encho and the Jazz Angels in 2002.
Among the performers lined up for the event are some Filipino jazz greats and promising young jazz artists, including the Jazz Volunteers with main acts Michael Guevarra and Wowee Posadas; the ethno-jazz sensation Waway Saway and The Kadugo Band with vocalist Camille from the mountains of Lantapan, Bukidnon; The Jewelmer Jazz Band, which boasts a roster of Philippine jazz legends; The UST Jazz Band, and The UP Jazz Ensemble.
Also part of the show is a group led by respected saxophone virtuoso Tots Tolentino, who will perform avant-garde jazz melodies. A new generation of Filipino jazz musicians, led by saxophone sensations Alvin Cornista and Michael Young, will treat listeners with their interpretation of jazz. There will also be a performance featuring a showdown of talents and skills by these saxophone artists that will surely be enjoyable for jazz aficionados and music lovers alike.
ADVERTISEMENT - CONTINUE READING BELOW
Other performers include UP Jazz Ensemble with Prof. Reyben Maigue (big band), UST Jazz Band with Prof. Roger Llado (big band), Sino Si Kat? (blues / soul), Radioactive Sago Project (funk / spoken word), Michael Young and the Possibilities with Ms. Cynthia Alexander (nu jazz / mainstream jazz), The Brass Munkeys (jump swing / bebop/ blues), and the Kadugo Band featuring Camille (ethnic jazz beats / world music), Popoy Valmonte and Jun Cadiz of the Jewelmer Jazz Band (mainstream jazz / New Orleans jazz) and the Queen of Philippine Jazz, Ms. Verni Varga.
The exponents of jazz in the Philippines are now preparing for the 5th Manila Jazz Festival to be held at the Sofitel Philippine Plaza Hotel on June 15 (6 p.m.) onwards.
The Manila Jazz Festival is one of the highlights of the French Spring in Manila 2007 and will showcase talented Filipino jazz acts as well as foreign groups who are excited to show their musical prowess to local jazz lovers.
For inquiries, please call 551-5555.
Free admission.
Date: June 15, 2007 (6 p.m. onwards)
Venue: Sunset Pavilion, Sofitel Philippine Plaza Hotel, CCP Complex, Roxas Blvd., Pasay City