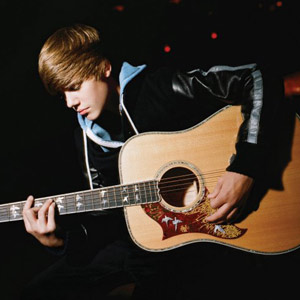 ---
Justin Bieber is coming to Manila! May 10, 2011 is the big day to be held at the SM Mall of Asia concert grounds. Aside from Bieber fans, other concertgoers are looking forward to watching other foreign acts that will soon perform here in the Philippines. These include Anberlin (March 9 at A. Venue, Makati), Switchfoot (April 30 at Philsports Arena, formerly Ultra in Pasig), Maroon 5 (May 23 at SMX Convention Center), Kenny Loggins (May 22 at SMX Convention Center), and Asking Alexandria (May 27 at the Amoranto Theater in QC). The Irish pop rock trio The Script is also slated to perform at the Araneta Coliseum on April 16.


(CLICK HERE to read related article)

For concertgoers, it is best to buy tickets early so they can choose good seats. But sometimes it's a hassle to go to select venues just to purchase tickets. Some people might also lack the time to attend to such matters.

This concern has prompted SM to launch a new ticketing service that will make ticket selling easy and within reach through all SM Cinema ticket booths nationwide.

SM Tickets had its grand press launch last February 23, 2011 at the Discovery Suites Hotel with PEP (Philippine Entertainment Portal) in attendance. Present during the launch to explain this new ticketing system were Mr. Henry Lapis, SM Tickets' Business Unit Head; Mr. Chris Fong, ECom's Chief Information Officer & Director; Mr. Linus Caedo, General Manager of Mobile Group, Inc.; and Mr. Christopher Cheng, Software Development Head of Mobile Group, Inc.

"This is actually a long overdue launch. But with patience, I think this is the biggest day to launch our business," said Mr. Henry Lapis in his opening remarks that day. "SM Tickets was conceived April of last year. We began operation in August. We did our soft launch in July with more than 30 promoters and event organizers."
ADVERTISEMENT - CONTINUE READING BELOW

Mr. Lapis pointed out that for the first four months of its operation, SM Tickets captured 48% of events with a market share of 30%. Some of the events handled by SM Tickets were the concerts of Adam Lambert and John Mayer, as well as Supah Fest and Citipointe. The top grossing events of SM Tickets for 2010 were Little Big Club and Great American Circus, the tickets of which were all available through SM Cinema ticket counters.

By December 2010, the marketing website of SM Tickets was introduced to the public. Later on, the SM Tickets Facebook fan page was created with an initial fan base of 84 that grew to 1624 fans and is still growing.
BUYING TICKETS ONLINE. Interested ticket buyers can visit www.smtickets.com to reserve and buy tickets online. Mr. Lapis discussed the process of buying tickets online as well as how to pay them.

"Online, you can either reserve or buy tickets. For example, you just saw an event and you wanted to reserve muna, we will be giving you three days reservation period. And when you want to buy it now, you just click on the buy button and pay via credit card.

"And then from there you can choose whether you want your ticket to be sent via SMS to your cellphone using Bcode (bar code) and scan the eTicket on your mobile phone on BCode machines located at the venue and your ticket will be printed instantly. Or you can print the [claim ticket] voucher and you can redeem your tickets in advance in any of our outlets nearest you.

"So, you have two choices, you can claim your tickets in advance or you can claim it at the venue using the Bcode," explained the executive.

Tickets bought online are of the same price as the tickets on the ticket venues. But you have to add P20 for an additional fee.
ADVERTISEMENT - CONTINUE READING BELOW

Meanwhile, PEP asked Mr. Chris Fong if the BCode machines are 100% reliable and what can the consumer do when a problem arises?

"If upon swiping your cellphone to the BCode machine and it doesn't work, you can choose to input your BCode number to the machine manually using the number buttons attached on it. But for example there is brownout, you can always print it out using manual means. We have people in all the events, so they can just print it out for you," said Mr. Fong.
Mr. Fong added that BCode machines will recognize all kinds of mobile phones whether they have colored LCDs or black-and-white LCDs.

If for instance, you will not be able to attend your reserved event or show, you may pass the eTicket to your friends or relatives so that they may claim and use your ticket in your place. You can do this by just forwarding the SMS verification to your friends or relatives. And they will be the one to swipe it on the BCode Machines.

This unique ticketing system is the first to be implemented in the Philippines. The group also added security features to the tickets so consumers don't have to worry about fake tickets. SM Tickets ensure authenticity by using fluorescent UV traceable ink, invisible UN mark, secure numbering application, and screened logo with varnish.
ADVANTAGES. Mr. Lapis is very thankful to all the promoters and event organizers for trusting SM Tickets to sell their show tickets. In return, SM Tickets is giving them more mileage.

"It will be to the advantage of the promoter. For example, six months before the show... as soon as you give us all the marketing and promotional materials we can already up them. Like for example, Justin Bieber concert, they give us all the materials as early as December, so we will be displaying them until the day of the show. So, it gives them more marketing mileage because we will be displaying them all day everyday until the day of the show."
ADVERTISEMENT - CONTINUE READING BELOW

What are the other advantages of SM Tickets compared to other ticketing system or venues?

"We can boost our marketing support. Most of our competitors can only give postering in their branches. In our case, we have the cinemas as our partners in marketing of which we can target the moviegoers and also the concertgoers, as well. Aside from that they can enjoy the daily promotions for our tie-up with cinemas. So, we capture the two industries, the live entertainment and the cinemas.

"Aside from the department store [SM Customer Service] being the leader in show ticket selling, parang at the top of mind is the department store in buying tickets. Pag meron kang nabalitaang show, ang first na iniisip mo agad is I can buy that at the department store. So, yun ang advantage namin compared to the others," said Mr. Lapis.
UPCOMING EVENTS. Expect bigger surprises from SM Tickets as they bring not only big foreign acts but other fun-filled events such as the upcoming Cosplay Mania to be held on October 1-2, 2011 at the SMX Convention Center.

Mr. Lapis also revealed that there are plans to create an SM Mall of Asia Arena, which he claims will be the biggest venue to be ever built in the Philippines. He says that this venue will be much bigger than the Araneta Coliseum. Groundbreaking may start in October 2011.

SM Tickets is now operational at SM Department Stores nationwide effective this March 2011. SM Tickets also wanted to be accessible to the music lovers and so they teamed up with Odyssey, now a leader in its own right.

For more information, you can visit and register at www.smtickets.com or call SM Tickets at Tel. No. 470-2222.