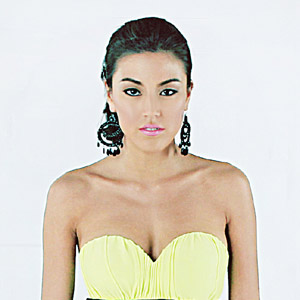 ---
Bea Tantoco, her name glitters in legacy and style, but her true passion lies in music. The fashionista is now singer with regular performances in bars across the metro. Through her gigs, she hopes to captivate audiences with her talent in R&B, soul jazz, acid jazz & rock.


Dubbed as the "heiress of Rustan's," Bea grew up in a family of retailers. On the side, she is a socio-civic advocate, an environmentalist, and an educator.


On May 7, 2011, the eve of Mother's Day, Bea Tantoco wants to honor mothers everywhere by offering her music at the Lobby Lounge of Makati Shangri-La. Celebrate the Music of Mothers in a night of feast and melody, featuring enthralling songstress Bea Tantoco and an exquisite dinner buffet for Php 2,800 +++.


For reservations, please call 813-8888 ext. 7588/ 7599.