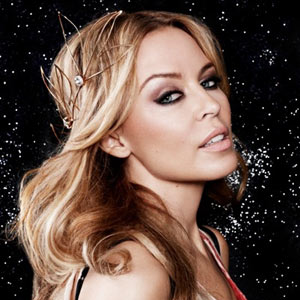 ---
When the Australian pop icon comes to Manila for the first time to perform her much-awaited Aphrodite Live 2011 World Tour on July 5 at the Araneta Coliseum, expect Kylie Minogue to set the stage on fire with her powerful presence and world-class production sets.
Everywhere she performs, in Europe, North America, Japan and her native Australia, Kylie has turned venues into one big concert and party place. As raved by her fans in Japan, "Kylie turns an arena into a dance floor with her stunning voice, costumes and props. In addition to her impressive voice, she dazzled waiting fans with an elaborate show of flamboyant costumes, visual effects and choreography. She remains an iconic leader in the world of pop music and fashion to this day!"
Celebrity blogger Perez Hilton commented, "Kylie Will Make Your Life Better! We didn't think she could possibly outdo herself, but she has!!! The Aphrodite show is non-stop brilliance from beginning to end. The production value is through the roof!"
The Washington Post has also witnessed, "It was a show of epic proportions. With Cirque du Soleil-style dancers, eight costume changes and a stage fit for a disco queen, Kylie's Minogue's Saturday night concert at the Patriot Center was an escape to another world. The $25 million tour boasts three sprawling staircases, aerial acrobatics and a series of larger-than-life props including a Pegasus statue set among mighty Grecian columns, plus her staggering Dolce & Gabbana custom gowns and elaborate headdresses."
Living up to the title of her tour, Aphrodite Live, Kylie can give the Manila audiences what she has so generously served her fans everywhere—love, beauty and sexuality. It's the kind of spectacle a reviewer for the Washington Blade said could rival the grand-scale productions of Madonna, Cher and Bette Midler.
Over the course of her extraordinary 20-plus-year-career, Kylie has been a global force in pop music and is one of the world's most successful female artists with more than 60 million albums sold worldwide and over 50 chart-topping hits, including "Locomotion", "I Should Be So Lucky", "Got To Be Certain", "Especially For You", "Spinning Around", "On a Night Like This", "Can't Get You Out of My Head", "In Your Eyes", "Love at First Sight", "Come Into My World", "Slow", "I Believe In You", "Wow", "All I See" and her latest chart-toppers "All the Lovers", "Get Outta My Way", "Higher" duet with Taio Cruz.
ADVERTISEMENT - CONTINUE READING BELOW
For more details to the concert, call TicketNet 911-5555 or Wilbros Live 374-9999.