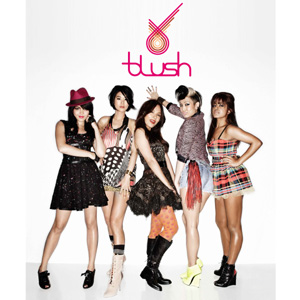 ---
The first music video of pan-Asian girl group, Blush, will have its world premiere this Saturday, July 1, on Channel V. This coincides with the channel's launch of its new HD service in selected regions.
The video is for the group's first single, "Undivided", which has already reached the No. 47 slot on the Hot Dance Club Play Billboard chart. The song was co-written by hip-hop icon Snoop Dogg, who is featured on the track.
Some of the biggest names on the club scene--Alex Gaudino, Morgan Page, Sander Kleinenberg, Manny Marroquin, Chew Fu, Eddie Amador and Wolverine (aka Junkie XL)--have released club remixes of "Undivided."
Snoop Dogg also appears in the video, which was filmed in Los Angeles and directed by Taylor Cohen (winner of the Breakthrough Video Award at the MTV VMAs 2009).
"Undivided" can be heard online at Blush's website www.blushband.com, in its on Blush's Facebook fan page, and it is also available on iTunes.
Blush highlights Asia's diversity and talent. The five members represent China (Victoria Chan), India (Alisha Budhrani), Japan (Natsuko Danjo), Korea (Ji Hae Lee) and the Philippines (Angeli Flores).
"Undivided" is sung in English but concludes with the refrain sung in Mandarin, Korean, Japanese, Tagalog and Hindi.
The all-girl group, which came together as the result of the Project Lotus talent search, will leave for the U.S. next week. They will be having a series of high profile appearances, including a showcase performance on July 21 for the American reality show, So You Think You Can Dance?
"Undivided," released on the FarWest Entertainment label, was recorded at Avon Studios in Hong Kong with Steve Schnur (Grammy Foundation Chair Emeritus) and Darrell Brown as co-producers. Snoop Dogg recorded his vocals in Los Angeles in March.