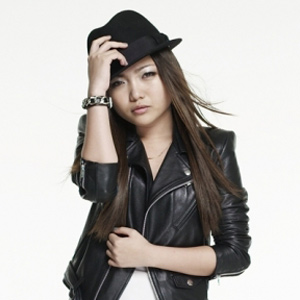 ---
A year after his first visit to the Philippines, Grammy award-winning composer-producer David Foster is slated to return with his godchild, Charice.


On October 25, Charice's fans will have the chance to watch her perform live at the Araneta Coliseum for the Asian Tour of David Foster and Friends.


Aside from performing in the Philippines, Charice is also expected to have concerts in Japan, Indonesia, Thailand, Malaysia and Singapore.


According to her manager Grace Mendoza, Charice's movie, Here Comes the Boom, will be screened by 2012.


Right now, the singer-actress is in the United States working on her upcoming album.


SPECIAL FEATURE IN OPRAH'S BOOKAZINE. Meanwhile, Charice is featured in a special bookazine titled Oprah's Farewell Celebration: Inside 25 Extraordinary Years of "The Oprah Winfrey Show."


According to Oprah's official website, this publication is a "commemorative edition detailing the remarkable inside story of America's most inspiring daytime shows."


The now defunct American daytime show Oprah ran for 25 years before the final episode was aired in May 25, 2011. Oprah decided to give up her show to concentrate on her cable channel OWN (Oprah Winfrey Network), which launched in January 2011.


Filipino singer Charice is described as the "golden piped girl" in the section titled "The Guests We'll Always Remember."


In the bookazine, Oprah is quoted as saying about her godchild: "One of the things I love most about Charice is that no matter what obstacles she's faced in her life, she's never given up on her dream of something better."

NAPA VALLEY CONCERT. Charice also recently graced the 6th Annual Napa Valley Festival del Sole held at the Robert Mondavi Winery in Napa Valley north of San Francisco, U.S.A.
The other performers during the July 16 concert were renowned singer-songwriter Kenneth Brian "Babyface" Edmonds; 2003 American Idol winner and Grammy Award nominee Ruben Studdard; The Canadian Tenors, which is composed of Remigio Pereira, Victor Micallef, Fraser Walters, and Clifton Murray; and record producer and singer-songwriter David Foster.
ADVERTISEMENT - CONTINUE READING BELOW
Charice posted on her Twitter account a few hours before taking the stage: "Here in Napa 4 a performance. chillin backstage w/ my big bro @RubenStuddard! I missed him! everybody please follow him? :) thanks y'all!"
The 19-year-old singer and recording artist performed Celine Dion's "To Love You More," a medley of Whitney Houston's "I Have Nothing" and "I Will Always Love You" and Gloria Gaynor's immortal anthem, "I Will Survive."
Charice's performance of "I Will Survive" literally rocked the crowd, with the Filipino singer standing on top of an elevated platform as David Foster provided piano accompaniment.
Some of those who witnessed the show later remarked on Twitter: @stbarrett: "Charice singing I will always love you was better than Whitney Houston. Not a dry eye in the crowd. Wow."
Violinist Christine Wu also wrote, "Charice is KILLING it!!! Babyface & D Foster onstage for 4 songs too. If something had happened there'd be no one left to write hits. Charice is sooo nice too, really impressed w everything about her."
The Napa Valley Festival del Sole—an annual summer event celebrating music, wine, art and food—was founded in 2006 by Grammy-award winning music producer Rick Walker.