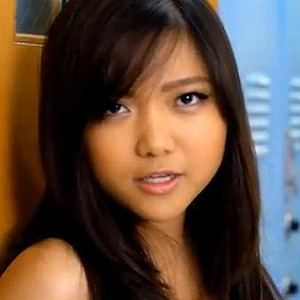 ---
Before she became a Youtube singing sensation and in-demand performer, Charice had her share of losses while growing up in the Philippines. Raised by her single mother, the little girl from Laguna was accompanied by Mommy Raquel as she competed in singing contests in the province and nearby areas.


When she joined ABS-CBN's singing competition Little Big Star in 2006, Charice tasted defeat when Sam Concepcion was hailed as the winner.


Little did she know that the Internet would help boost her career since videos of her performing in Korea were enough to convince American talk show hosts Ellen DeGeneres and Oprah Winfrey to guest her in their respective programs.


Since then, Charice has starred in the American TV series Glee Season 2 and taken part in two Hollywood movies (Alvin and the Chipmunks: The Squeakquel and the yet to be released movie Here Comes the Boom).


Charice was chosen by a contact lens company to endorse an online contest asking teens to share their dreams and aspirations. The winners of the contest had the chance to appear in the music video, which was shot at a Los Angeles high school.


The music video of "One Day" was first released on AOL Music.


In her tweet posted last June, the 19-year-old singer mentioned that she was excited to shoot the dance part of this music video.


Nick Jonas, one of the members of American boy band Jonas Brothers, wrote this song which has lyrics that go: You're gonna know who I am / I will fly high and free / It's my fate wait and see one day / I've been afraid before / To reach for something more / But now I see that it's mine, I'll take it / Just go ahead and try


In a behind-the-scenes video about this project, Charice was quoted as saying, "Being a teenager as well, I can totally relate to them and I want them to realize that they shouldn't listen to anybody, just be proud of yourself, be confident and nobody's gonna bring you down. You just have to go for it, you just have to do it."
ADVERTISEMENT - CONTINUE READING BELOW


In an interview with Nick Jonas by MTV, the singer shared his observations about the Filipina singer.


"The main thing about Charice that people really connect to...and [what I] really love about her, is the fact that she is a just normal girl and she really shines because of her vocal talent. I was so blessed to be able to produce her vocal because she is so talented in that respect. It's amazing to see this big voice come out of her, especially on the song we did, because it really does require a really vocal talent and she really did a great job."