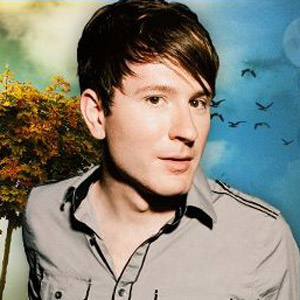 ---
Good news travel fast especially for "hooters" rooting for popular American alternative band Owl City.


The band will once again thrill their fans by October 26, 2011.


Their one-night-only concert will be held at the NBC Tent, The Fort, Taguig City. Owl City's first appearance in the Philippines was in March 2010 and they performed at Trinoma Mall, Quezon City.


Front man and singer-songwriter Adam Young and band members Breanne Duren, Casey Brown, Laura Musten, Hannah Schroeder and Daniel Jorgensen are looking forward to their second Philippine trip.

Owl City's brand of music is often characterized as "inditronica" and "synthpop." Prior to signing up with Universal Republic in 2008, Young had a very strong fan base on social networking site MySpace where he uploaded music he recorded at his parents' basement.

The band is best known for the song "Fireflies," which was released in 2009 under the album Ocean Eyes. The song gained global recognition and topped charts in the U.S., United Kingdom, Australia, Ireland and several European countries.

Another song "To the Sky" from the same album Ocean Eyes became the movie soundtrack of Legend of the Guardians: The Owls of Ga'hoole.


Owl City has several albums to their credit namely "Ocean Eyes," "Of June" and "Maybe I'm Dreaming."


The third album, Ocean Eyes, also penetrated the Top Ten of the US album charts. "Fireflies", "Vanilla Twilight" and "Umbrella Beach" were singles culled from Ocean Eyes.


Released early this year is the band's fourth album All Things Bright and Beautiful. "Alligator Sky", a track of the album, features rapper Shawn Christopher. "The Yacht Club", "Honey and the Bee" and "Deer in the Headlights" are electrifying tracks to watch for.


Before setting foot in Manila, the band's All Things Bright and Beautiful tour will see action in Japan and Korea. From Manila, they will proceed to Jakarta, and visit several key cities in the United States and in Europe.


Owl City tickets are available at Ticketworld and SM outlets.
ADVERTISEMENT - CONTINUE READING BELOW