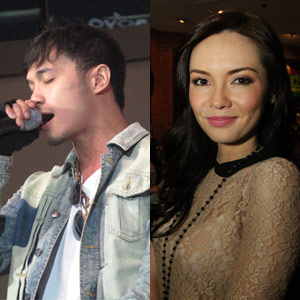 ---
MYX will once again gather the country's hottest music artists to perform live in the most-exciting OPM concert event of the year dubbed, MYX Mo! 2011 on Thursday (November 24) at the Marikina Sports Park.
"Log on. Rock on," is this year's tagline as MYX Mo! will be made available to the cyberworld. For people who won't be able to go to the live event in Marikina, performances and activities will be streamed live online via www.myxph.com
In this year's celebration, various artists from different genres including well-known OPM artists and bands like Chicosci, Spongecola, Callalily, Itchyworms, Rocksteddy, Gloc 9, Pedicab, Kiss Jane, General Luna, Slapshock, Wolfgang, Tanya Markova, Pupil, Rico Blanco, and a lot more are set to perform.
YouTube sensation Marie Digby, Bossa Nova Queen Sitti and electronic/powerpop artist Somedaydream, plus so much more will also jazz up this celebration of Filipino world-class music.
Now on its 11th year, MYX has been proven to level up Original Pinoy Music (OPM). In fact, it was within the regime of MYX where the peak production of local music videos increased as it provided a venue for OPM artists whether mainstream or indie to perform and showcase their best in programs like MYX Live! and MYX Bandarito.