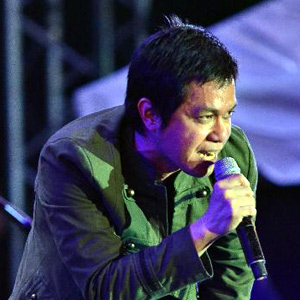 ---
Channel V Philippines continues to support Original Pinoy Music as it stages a musical extravaganza this month of February. It is set to rediscover and revolutionize the way people see, hear, and feel our very own brand of music.


Channel V Head Ronald V. Singson said more than fifty (50) bands and performers will entertain the audience at the all-night musical event dubbed as "RED REVOLUTION Music Festival 2012" which will be held at the Metrowalk Parking Lot on February 9.


Singson said the concert will be an all-out celebration of the Filipinos' exceptional musical talent and artistry. Since the musicians and artists of our country have long proven their craft in the local and international scenes, it is always a breath of fresh air to bring talents together.


"Channel V has long been supporting and promoting local talents. For this show, we are showcasing the ingenuity of more than fifty bands," Singson said.


"And for this event, we are not just promoting our local bands but we are also doing public service. Aside from helping raise public awareness on the growing AIDS/HIV menace, the Red Whistle will also be the beneficiary of ticket sales," he added.


Performers will include the Pepe Smith, Sandwich, Pupil, Callalily, Imago, Franco, Hilera, Moonstar 88, Typecast, Chicosci, Brownman Revival, Rivermaya, Grin Department, General Luna, Ebe Dancel, Kiss Jane, Mayonnaise, Stonefree, Slapshock, Tanya Markova, Razorback, Someday Dream, Siakol, 6cycle mind, Radioactive Sago Project, Pedicab, Markus Highway, Ney, Silent Sanctuary, Paraluman, Top Junk, Blue Boy Bites Back, Peryodiko, Hijo, Salamin, Humanfolk, Eevee, Kalayo, Gracenote, Ernville, Never the Strangers, Letterday Story, Kaligta, Frio, Duster, Banda ni Kleggy, Ajka, and many more.


There will be three stages in the concert area and each stage will have a band set-up. Big screens will be placed on the three stages and there will be more than six satellite screens within the concert area.


In between performances, Red Whistle Ambassadors will present audio visual presentations that will provide helpful information about the fight against AIDS/HIV.


For his part, Niccolo Cosme founder of the Red Whistle said there is a need to bolster the AIDS/HIV awareness campaign in order to prevent more people from dying of the disease.


"More and more Filipinos are getting AIDS or HIV. The government alone cannot stop the deadly disease from spreading, that's why we also have to do our part. The musical event will be a big help in raising public awareness," Cosme said.


"What better way to spread love this February? The audience will not only enjoy music and party all night long but they will also learn more about AIDS/HIV and its prevention," he added.


The Red Whistle campaign was organized by a group of young individuals in response to the growing number of new HIV cases and AIDS related deaths in the country.


In November last year, the Department of Health's National Epidemiology Center has reported that there were 212 new HIV-positive individuals. This was 89 percent higher compared to the same period in 2010.


Most of the cases, or 94 percent, were males and their ages ranged from 17-73. The NEC surveillance reports showed that fifty-eight percent (58%) of the reported cases were from the National Capital Region.


The data also showed that of the 212 HIV positive cases, three were reported as AIDS cases, one female and two males.


Concert tickets are sold at P50. Buy them at these ticket outlets: Astroplus/Astrovision, Odyssey and Metrowalk Pasig.
ADVERTISEMENT - CONTINUE READING BELOW