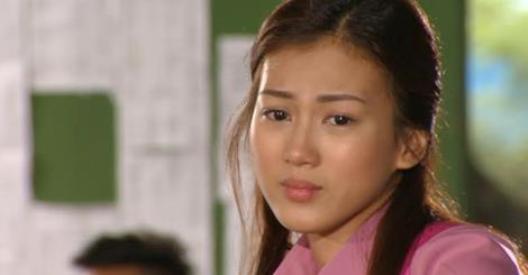 ---
ABS-CBN is still leading in the weekday primetime block. This is based on data based on overnight ratings of Kantar Media/TNS among Total Philippines (Urban & Rural) from July 7-10.
Kapamilya shows are getting better ratings than their Kapuso counterparts.
Dyesebel, which stars Anne Curtis, Sam Milby and Gerald Anderson, tops the primetime block with daily ratings around 30%.
Ikaw Lamang and TV Patrol consistently take the second and third spots daily.
New show Pure Love, which stars Alex Gonzaga, Yen Santos, Matt Evans, Joseph Marco and Arjo Atayde, is getting ratings good enough to take the fourth spot.
In fact, Pure Love's July 7 premiere earned 20.1%, almost double of GMA-7's My BFF, which scored 10.7%.
But daytime is another story. Many shows from GMA-7 got better ratings than ABS-CBN's offerings during the given period.
GMA-7's anime offerings constantly beat the shows in their airtime. At times, Kapuso afternoon soaps The Half Sisters and Dading also get better ratings than Moon of Desire and Pinoy Big Brother All In Uber, respectively.


ADVERTISEMENT - CONTINUE READING BELOW
Here are the comparative Household Ratings of ABS-CBN, TV5, and GMA-7 programs from July 7 to July 10, 2014 based on the overnight ratings of Kantar Media/TNS among Total Philippines (Urban & Rural) households:


July 7, 2014 (Monday)
Morning:
Kape't Pandesal (ABS-CBN) .1%; Matanglawin Replay (ABS-CBN) .9%; Power House Replay (GMA-7) .9%
Umagang Kay Ganda (ABS-CBN) 4.5%; Unang Hirit (GMA-7) 3.9%
Kris TV (ABS-CBN) 5.7%; One Piece (GMA-7) 5.6%; Jackie Chan Adventures (GMA-7) 6.2%; Detective Conan (GMA-7) 7.3%; Inuyasha (GMA-7) 8.1%
Spongebob Squarepants (ABS-CBN) 5.7%; Fairy Tail (GMA-7) 8.7%
Kuroko's Basketball (ABS-CBN) 5.8%; Slam Dunk (GMA-7) 9.3%
Naruto Shippuuden (ABS-CBN) 6.4%; Dragon Ball Z Kai (GMA-7) 9.5%
Lovers in Paris (ABS-CBN) 7.8%; Return of the Wife (GMA-7) 6.2%
The Singing Bee (ABS-CBN) 12.2%; Basta Everyday Happy (GMA-7) 6.6%
Be Careful With My Heart (ABS-CBN) 16.1%; The Ryzza Mae Show (GMA-7) 8.9%
Afternoon:
It's Showtime (ABS-CBN) 12.7%; Eat Bulaga! (GMA-7) 11.8%
Moon of Desire (ABS-CBN) 9.8%; The Half Sisters (GMA-7) 11.2%
Pinoy Big Brother All In Uber (ABS-CBN) 8.6%; Dading (GMA-7) 9.8%
Bistado (ABS-CBN) 9.4%; Alisto! (GMA-7) 6.7%
The Heirs (ABS-CBN) 12.1%; Jewel in the Palace (GMA-7) 7.2%
ADVERTISEMENT - CONTINUE READING BELOW
Evening:
Pure Love (ABS-CBN) 19.5%; My BFF (GMA-7) 10.7%
TV Patrol (ABS-CBN) 27.6%; 24 Oras (GMA-7) 15.8%; Aksyon (TV5) 2.9%; Bride of the Century (TV5) 2.7%; Cool Guys Hot Ramen (TV5) 3.6%
Dyesebel (ABS-CBN) 30.4%; Niño (GMA-7) 16.2%
Ikaw Lamang (ABS-CBN) 28.3%; My Destiny (GMA-7) 15.1%; PLDT Home TelPad 2014 PBA Governor's Cup Finals Live (TV5) 10.7%
Sana Bukas Pa Ang Kahapon (ABS-CBN) 18.2%; Ang Dalawang Mrs. Real (GMA-7) 11.9%
Aquino & Abunda Tonight (ABS-CBN) 9.5%; Pinoy Big Brother All In (ABS-CBN) 8.4%; The Master's Sun (GMA-7) 8%; Pilipinas News (TV5) 2.2%; Reaksyon (TV5) 1%
Bandila (ABS-CBN) 3.4%; Saksi (GMA-7) 3.1%; Demolition Job (TV5) .5%; T3 Reload Replay (TV5) .4%
Banana Nite (ABS-CBN) 1.6%; Front Row (GMA-7) 1.5%; Face the People (TV5) .5%
O Shopping (ABS-CBN) .4%; The Medyo Late Night Show with Jojo A (GMA-7) .4%; Shop Japan (TV5) .1%


July 8, 2014 (Tuesday)
Morning:
Kape't Pandesal (ABS-CBN) .4%; Mutya Ng Masa Replay (ABS-CBN) .9%; I-Witness Replay (GMA-7) .7%
Umagang Kay Ganda (ABS-CBN) 3.8%; Unang Hirit (GMA-7) 3.4%
Kris TV (ABS-CBN) 5.3%; One Piece (GMA-7) 6%; Jackie Chan Adventures (GMA-7) 6.7%; Detective Conan (GMA-7) 7.9%; Inuyasha (GMA-7) 7.9%
Spongebob Squarepants (ABS-CBN) 5%; Fairy Tail (GMA-7) 9%
ADVERTISEMENT - CONTINUE READING BELOW
Kuroko's Basketball (ABS-CBN) 5.5%; Slam Dunk (GMA-7) 10.3%
Naruto Shippuuden (ABS-CBN) 5.6%; Dragon Ball Z Kai (GMA-7) 10.3%
Lovers in Paris (ABS-CBN) 7.5%; Return of the Wife (GMA-7) 7.1%
The Singing Bee (ABS-CBN) 13.7%; Basta Everyday Happy (GMA-7) 5.8%
Be Careful With My Heart (ABS-CBN) 15.5%; The Ryzza Mae Show (GMA-7) 8.6%
Afternoon:
It's Showtime (ABS-CBN) 11.3%; Eat Bulaga! (GMA-7) 11.5%
Moon of Desire (ABS-CBN) 8.8%; The Half Sisters (GMA-7) 10.4%
Pinoy Big Brother All In Uber (ABS-CBN) 7.6%; Dading (GMA-7) 10.7%
Mutya ng Masa (ABS-CBN) 9%; Tunay na Buhay (GMA-7) 8.7%
The Heirs (ABS-CBN) 12.8%; Jewel in the Palace (GMA-7) 7.8%
Evening:
Mirabella (ABS-CBN) 20.1%; My BFF (GMA-7) 9.7%
TV Patrol (ABS-CBN) 27.2%; 24 Oras (GMA-7) 15.7%; Aksyon (TV5) 3.3%; Bride of the Century (TV5) 1.8%
Dyesebel (ABS-CBN) 29.7%; Niño (GMA-7) 17.3%; Cool Guys Hot Ramen (TV5) 2%
Ikaw Lamang (ABS-CBN) 27.8%; My Destiny (GMA-7) 15.1%; Movie Max 5 (TV5) 4.3%
Sana Bukas Pa Ang Kahapon (ABS-CBN) 20.4%; Ang Dalawang Mrs. Real (GMA-7) 12.6%
Aquino & Abunda Tonight (ABS-CBN) 12.1%; Pinoy Big Brother All In (ABS-CBN) 8.9%; The Master's Sun (GMA-7) 8.1%; Pilipinas News (TV5) 1.5%; Reaksyon (TV5) .7%; Numero (TV5) .5%
ADVERTISEMENT - CONTINUE READING BELOW
Bandila (ABS-CBN) 3.7%; Saksi (GMA-7) 3.4%; T3 Reload Replay (TV5) .3%
Banana Nite (ABS-CBN) 1.7%; Serial Killer Earth (GMA-7) 2.1%; Face the People (TV5) .3%
O Shopping (ABS-CBN) .6%; The Medyo Late Night Show (GMA-7) .6%; Shop Japan (TV5) 0%


July 9, 2014 (Wednesday)
Morning:
Kape't Pandesal (ABS-CBN) 0.5%; My Puhunan Replay (ABS-CBN) 1%; Reporter's Notebook Replay (GMA-7) .7%
Umagang Kay Ganda (ABS-CBN) 4.1%; Unang Hirit (GMA-7) 3.7%
Kris TV (ABS-CBN) 5.2%; One Piece (GMA-7) 5.7%; Jackie Chan Adventures (GMA-7) 6%; Detective Conan (GMA-7) 6.7%; Inuyasha (GMA-7) 7.6%
Spongebob Squarepants (ABS-CBN) 5.8%; Fairy Tail (GMA-7) 7.8%
Kuroko's Basketball (ABS-CBN) 5.8%; Slam Dunk (GMA-7) 8.8%
Naruto Shippuuden (ABS-CBN) 6.3%; Dragon Ball Z Kai (GMA-7) 8.9%
Lovers in Paris (ABS-CBN) 7.8%; Return of the Wife (GMA-7) 7.6%
The Singing Bee (ABS-CBN) 13.1%; Basta Everyday Happy (GMA-7) 6.6%
Be Careful With My Heart (ABS-CBN) 13.7%; The Ryzza Mae Show (GMA-7) 11.6%
Afternoon:
It's Showtime (ABS-CBN) 11.6%; Eat Bulaga! (GMA-7) 12.1%
Moon of Desire (ABS-CBN) 10.6%; The Half Sisters (GMA-7) 10.7%
Pinoy Big Brother All In Uber (ABS-CBN) 7.7%; Dading (GMA-7) 10%
My Puhunan (ABS-CBN) 8.9%; Power House (GMA-7) 7.8%
The Heirs (ABS-CBN) 12.8%; Jewel in the Palace (GMA-7) 8.5%
ADVERTISEMENT - CONTINUE READING BELOW
Evening:
Pure Love (ABS-CBN) 19.5%; My BFF (GMA-7) 11.3%; Aksyon (TV5) 3%
TV Patrol (ABS-CBN) 26.2%; 24 Oras (GMA-7) 16.7%; Bride of the Century (TV5) 2.2%
Dyesebel (ABS-CBN) 26.3%; Niño (GMA-7) 17.6%; Cool Guys Hot Ramen (TV5) 4%
Ikaw Lamang (ABS-CBN) 23.6%; My Destiny (GMA-7) 16%; PLDT Home TelPad 2014 PBA Governors' Cup Finals Live (TV5) 13.7%
Sana Bukas Pa Ang Kahapon (ABS-CBN) 15.1%; Ang Dalawang Mrs. Real (GMA-7) 13.9%
Aquino & Abunda Tonight (ABS-CBN) 9%; Pinoy Big Brother All In (ABS-CBN) 6.1%; The Master's Sun (GMA-7) 6.8%
Bandila (ABS-CBN) 2.8%; Saksi (GMA-7) 3.9%; Pilipinas News (TV5) 1.6%
Banana Nite (ABS-CBN) 1.2%; Mankind (GMA-7) 2.1%; Reaksyon (TV5) .8%
O Shopping (ABS-CBN) .4%; The Medyo Late Night Show (GMA-7) .7%; History with Lourd (GMA-7) .5%; T3 Reload Replay (TV5) .4%; Face the People (GMA-7) .3%; Shop Japan (GMA-7) .2%


July 10, 2014 (Thursday)
Morning:
Kape't Pandesal (ABS-CBN) 0.7%; Tapatan ni Tunying Replay (ABS-CBN) 1%; Born to be Wild Replay (GMA-7) .8%
Umagang Kay Ganda (ABS-CBN) 3.8%; Unang Hirit (GMA-7) 3.4%
Kris TV (ABS-CBN) 5.7%; One Piece (GMA-7) 5.7%; Jackie Chan Adventures (GMA-7) 6.2%; Detective Conan (GMA-7) 6.9%; Inuyasha (GMA-7) 7.7%
Spongebob Squarepants (ABS-CBN) 4.9%; Fairy Tail (GMA-7) 8.6%
ADVERTISEMENT - CONTINUE READING BELOW
Kuroko's Basketball (ABS-CBN) 5.8%; Slam Dunk (GMA-7) 9.5%
Naruto Shippuuden (ABS-CBN) 6%; Dragon Ball Z Kai (GMA-7) 9.9%
Lovers in Paris (ABS-CBN) 7.1%; Return of the Wife (GMA-7) 6.8%
The Singing Bee (ABS-CBN) 11.9%; Basta Everyday Happy (GMA-7) 6%
Be Careful With My Heart (ABS-CBN) 14.5%; The Ryzza Mae Show (GMA-7) 9.6%
Afternoon:
It's Showtime (ABS-CBN) 11.5%; Eat Bulaga! (GMA-7) 12.3%
Moon of Desire (ABS-CBN) 9.3%; The Half Sisters (GMA-7) 10.3%
Pinoy Big Brother All In Uber (ABS-CBN) 6.7%; Dading (GMA-7) 10.3%
Tapatan ni Tunying (ABS-CBN) 8%; Reporter's Notebook (GMA-7) 8.1%
The Heirs (ABS-CBN) 10.6%; Jewel in the Palace (GMA-7) 8.1%
Evening:
Pure Love (ABS-CBN) 16.3%; My BFF (GMA-7) 10.7%
TV Patrol (ABS-CBN) 26.3%; 24 Oras (GMA-7) 15.9%; %; Aksyon (TV5) 3.7%; Bride of the Century (TV5) 2%
Dyesebel (ABS-CBN) 30.5%; Niño (GMA-7) 19.1%; Cool Guys Hot Ramen (TV5) 2.6%
Ikaw Lamang (ABS-CBN) 27.7%; My Destiny (GMA-7) 17.9%; Movie Max 5 (TV5) 5.4%
Sana Bukas Ang Kahapon (ABS-CBN) 21.9%; Ang Dalawang Mrs. Real (GMA-7) 13.9%; Kuwentong Gilas (TV5) 3.2%
Aquino & Abunda Tonight (ABS-CBN) 12.3%; Pinoy Big Brother All In (ABS-CBN) 8.3%; The Master's Sun (GMA-7) 9.8%; Pilipinas News (TV5) .9%; Reaksyon (TV5) .8%
ADVERTISEMENT - CONTINUE READING BELOW
Bandila (ABS-CBN) 3.9%; Saksi (GMA-7) 4%; Bigtime (TV5) .4%
Banana Nite (ABS-CBN) 1.7%; Mankind (GMA-7) 2.3%; T3 Reload (TV5) .3%
O Shopping (ABS-CBN) .4%; The Medyo Late Night Show (GMA-7) .7%; Face the People (TV5) .3%; Shop Japan (TV5) .1%

--


Here are the Top 10 daytime and primetime programs from July 7-10, 2014 among Total Philippines (Urban & Rural) households:

July 7, 2014 (Monday)
DAYTIME:
Be Careful With My Heart (ABS-CBN) - 16.1%
It's Showtime (ABS-CBN) - 12.7%
The Singing Bee (ABS-CBN) - 12.2%
The Heirs (ABS-CBN) - 12.1%
Eat Bulaga! (GMA-7) - 11.8%
The Half Sisters (GMA-7) - 11.2%
Moon of Desire (ABS-CBN) / Dading (GMA-7) - 9.8%
Dragon Ball Z Kai (GMA-7) - 9.5%
Bistado (ABS-CBN) - 9.4%
Slam Dunk (ABS-CBN) - 9.3%
PRIMETIME:
Dyesebel (ABS-CBN) - 30.4%
Ikaw Lamang (ABS-CBN) - 28.3%
TV Patrol (ABS-CBN) - 27.6%
Pure Love (ABS-CBN) - 19.5%
Sana Bukas Pa Ang Kahapon (ABS-CBN) - 18.2%
Niño (GMA-7) - 16.2%
24 Oras (GMA-7) - 15.8%
My Destiny (GMA-7) - 15.1%
Ang Dalawang Mrs. Real (GMA-7) - 11.9%
My BFF (GMA-7) / PLDT Home TelPad 2014 PBA Governor's Cup Finals Live (TV5) - 10.7%

July 8, 2014 (Tuesday)
DAYTIME:
Be Careful With My Heart (ABS-CBN) - 15.5%
The Singing Bee (ABS-CBN) - 13.7%
The Heirs (ABS-CBN) - 12.8%
Eat Bulaga! (GMA-7) - 11.5%
It's Showtime (ABS-CBN) - 11.3%
Dading (GMA-7) - 10.7%
The Half Sisters (GMA-7) - 10.4%
Slam Dunk (ABS-CBN) / Dragon Ball Z Kai (GMA-7) - 10.3%
Fairy Tail (GMA-7) / Mutya ng Masa (ABS-CBN) - 9%
Moon of Desire (ABS-CBN) - 8.8%
PRIMETIME:
Dyesebel (ABS-CBN) - 29.7%
Ikaw Lamang (ABS-CBN) - 27.8%
TV Patrol (ABS-CBN) - 27.2%
Sana Bukas Pa Ang Kahapon (ABS-CBN) - 20.4%
Pure Love (ABS-CBN) - 20.1%
Niño (GMA-7) - 17.3%
24 Oras (GMA-7) - 15.7%
My Destiny (GMA-7) - 15.1%
Ang Dalawang Mrs. Real (GMA-7) - 12.6%
Aquino & Abunda Tonight (ABS-CBN) - 12.1%

July 9, 2014 (Wednesday)
DAYTIME:
Be Careful With My Heart (ABS-CBN) - 13.7%
The Singing Bee (ABS-CBN) - 13.1%
The Heirs (ABS-CBN) - 12.8%
Eat Bulaga! (GMA-7) - 12.1%
It's Showtime (ABS-CBN) / The Ryzza Mae Show (GMA-7) - 11.6%
My BFF (GMA-7) - 11.3%
The Half Sisters (GMA-7) - 10.7%
Moon of Desire (ABS-CBN) - 10.6%
Dading (GMA-7) - 10%
My Puhunan (ABS-CBN) / Dragon Ball Z Kai (GMA-7) - 8.9%
PRIMETIME:
Dyesebel (ABS-CBN) - 26.3%
TV Patrol (ABS-CBN) - 26.2%
Ikaw Lamang (ABS-CBN) - 23.6%
Pure Love (ABS-CBN) - 19.5%
Niño (GMA-7) - 17.6%
24 Oras (GMA-7) - 16.7%
My Destiny (GMA-7) - 16%
Sana Bukas Pa Ang Kahapon (ABS-CBN) - 15.1%
Ang Dalawang Mrs. Real (GMA-7) - 13.9%
PLDT Home TelPad 2014 PBA Governors' Cup Finals Live (TV5) - 13.7%

July 10, 2014 (Thursday)
DAYTIME:
Be Careful With My Heart (ABS-CBN) - 14.5%
Eat Bulaga! (GMA-7) - 12.3%
The Singing Bee (ABS-CBN) - 11.9%
It's Showtime (ABS-CBN) - 11.5%
The Heirs (ABS-CBN) - 10.6%
The Half Sisters (GMA-7) / Dading (GMA-7) - 10.3%
Dragon Ball Z Kai (GMA-7) - 9.9%
The Ryzza Mae Show (GMA-7) - 9.6%
Slam Dunk (ABS-CBN) - 9.5%
Moon of Desire (ABS-CBN) - 9.3%
PRIMETIME:
Dyesebel (ABS-CBN) - 30.5%
Ikaw Lamang (ABS-CBN) - 27.7%
TV Patrol (ABS-CBN) - 26.3%
Sana Bukas Pa Ang Kahapon (ABS-CBN) - 21.9%
Niño (GMA-7) - 19.1%
My Destiny (GMA-7) - 17.9%
Pure Love (ABS-CBN) - 16.3%
24 Oras (GMA-7) - 15.9%
Ang Dalawang Mrs. Real (GMA-7) - 13.9%
Aquino & Abunda Tonight (ABS-CBN) - 12.3%


Source: Kantar/TNS