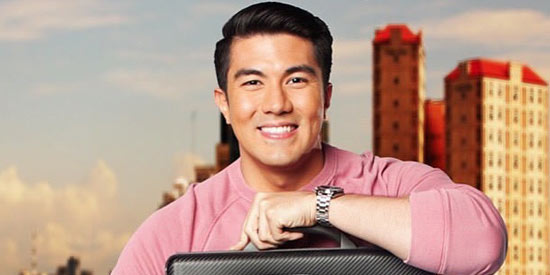 ---
ABS-CBN is beginning to regain daytime dominance. This is according to data based on overnight ratings of Kantar Media/TNS among Total Philippines (Urban & Rural) from February 1-10, 2015.
The Kapamilya channel's new daytime shows are getting better ratings than GMA-7's top-raters.
For months, the Kapuso Network's drama series The Half Sisters was the queen of weekday daytime. But Oh My G! premiered on January 19 and it slowly gained TV ratings to outrank The Half Sisters. As a result, the Janella Salvador-starrer Oh My G! topped weekday daytime on February 9.
Other Kapamilya shows that premiered weeks before--Flordeliza and Nasaan Ka Nang Kailangan Kita--are also slowly getting higher TV ratings, and may outdo rivals The Half Sisters and Yagit soon.
Fated to Love You, ABS-CBN's new afternoon Korean drama (debuted on January 26), is also getting better ratings. Although it lost to the finale episode of Ang Lihim ni Annasandra on February 6, it defeated the premiere episode of Kailan Ba Tama Ang Mali? on February 9.
Kapamilya Deal or No Deal's pilot episode on February 9 is also a hit with its TV rating of 11.6%. The game show hosted by Luis Manzano fared better than GMA-7's re-airing of My Name is Kim Sam Soon at 7.2%.
ABS-CBN also leads weekday primetime with Dream Dad and Forevermore.
Other Kapamilya primetime shows--Forevermore, Two Wives and TV Patrol--also win their timeslots.
The Kapamilya network is also the weekend winner with Maalaala Mo Kaya (MMK) and Rated K: Handa na Ba Kayo?
The February 7 MMK episode featured a love story starring Jake Cuenca and new Kapamilya star Arci Muñoz. It scored 28.1% against Magpakailanman's 19.2%.
ADVERTISEMENT - CONTINUE READING BELOW
Here are the comparative Household Ratings of ABS-CBN, TV5, and GMA-7 programs from February 1-10, 2015 based on the overnight ratings of Kantar Media/TNS among Total Philippines (Urban & Rural) households.
-----
February 1, 2015 (Sunday)
Morning:
The Healing Eucharist (ABS-CBN) 4%; Kapuso Sine Klasika: A Man Called Tolongges (GMA-7) 1.6%
Swak Na Swak (ABS-CBN) 4.2%; Grimm's Fairy Tales (GMA-7) 4.5%
Salamat Dok (ABS-CBN) 3.1%; Kamen Rider Ooo (GMA-7) 6.2%; The Tom & Jerry Kids Show (GMA-7) 9.1%
My Giant Friend (ABS-CBN) 4.5%; Monsuno (GMA-7) 9.7%
Max Steel (ABS-CBN) 4.1%; Super Book (ABS-CBN) 5.3%; Aha! (GMA-7) 8.9%
Matanglawin (ABS-CBN) 7.7%; Born To Be Wild (GMA-7) 8.4%; iBilib (GMA-7) 8.3%
Kapamilya Blockbusters: Rurouni Kenshin (ABS-CBN) 13.3%; Superhero Sunday: Wonder Woman (GMA-7) 9.7%
Afternoon:
ASAP 20 (ABS-CBN) 10.5%; Kapuso Movie Festival: Babe Pig in the City (GMA-7) 13.7%
Luv U (ABS-CBN) 10.2%; Sunday All Stars (GMA-7) 9.5%
The Buzz 15 (ABS-CBN) 8.7%; GMA Blockbusters: Sharknado (GMA-7) 13.5%
TV Patrol Weekend (GMA-7) 12.9%; 24 Oras Weekend (GMA-7) 9.6%; PLDT Home TelPad PBA 2015 Commissioner's Cup Live (TV%) 5.8%
Evening:
Goin' Bulilit (ABS-CBN) 17.6%; Vampire Ang Daddy Ko (GMA-7) 12.9%
Wansapanataym: Wish Upon a Lusis (ABS-CBN) 21.4%; Ismol Family (GMA-7) 17.7%; Move It (TV5) 3.3%
Rated K: Handa Na Ba Kayo? (ABS-CBN) 23%; The Voice of the Philippines (ABS-CBN) 22.4%; Kapuso Mo Jessica Soho (GMA-7) 19.1%; Mac and Chiz (TV5) 3%; Wow Mali Lakas ng Tama! (TV5) 2.1%
Gandang Gabi Vice (ABS-CBN) 14.8%; Sunday Night Box Office: Cop Out (GMA-7) 10.1%; Wattpad Presents (TV5) .7%
Sunday's Best (ABS-CBN) 3.4%; Top 20 Funniest (GMA-7) 5.3%
O Shopping (ABS-CBN) .6%; Diyos at Bayan (GMA-7) .8%; Shop Japan (TV5) .1%
--
February 2, 2015 (Monday)
Morning:
Kape't Pandesal (ABS-CBN) .1%; Matanglawin Replay (ABS-CBN) .6%; Powerhouse Replay (GMA-7) .5%
Umagang Kay Ganda (ABS-CBN) 3.4%; Unang Hirit (GMA-7) 3.7%
Kris TV (ABS-CBN) 4.3%; Dragon Ball (GMA-7) 5.3%; Pokemon (GMA-7) 6.5%; Detective Conan (GMA-7) 7.1%
ADVERTISEMENT - CONTINUE READING BELOW
Spongebob Squarepants (ABS-CBN) 4.6%; One Piece (GMA-7) 7.9%
A Dog of Flanders (ABS-CBN) 4.9%; Fairy Tail (GMA-7) 8.3%
Cedie (ABS-CBN) 5%; Slam Dunk (GMA-7) 9.1%
Pedro Penduko (ABS-CBN) 6.5%; Knock Out (GMA-7) 9.6%
The Singing Bee (ABS-CBN) 10.8%; Corazon Indomable (GMA-7) 7.2%; Women in the Sun (GMA-7) 6.6%
Oh My G! (ABS-CBN) 14.6%; The Ryzza Mae Show (GMA-7) 7.6%
Afternoon:
It's Showtime (ABS-CBN) 13.1%; Eat Bulaga! (GMA-7) 12%
Flordeliza (ABS-CBN) 10.9%; The Half Sisters (GMA-7) 14.9%
Nasaan Ka Nang Kailangan Kita (ABS-CBN) 11.5%; Yagit (GMA-7) 12.7%
Fated to Love You (ABS-CBN) 10.3%; Ang Lihim ni Annasandra (GMA-7) 11.5%
Bistado (ABS-CBN) 7.9%; Alisto! (GMA-7) 9%
Bet On Your Baby (ABS-CBN) 9.6%; My Name is Kim Sam Soon (GMA-7) 7.9%
Evening:
Bagito (ABS-CBN) 17%; Prime Minister and I (GMA-7) 12.7%
TV Patrol (ABS-CBN) 25.1%; 24 Oras (GMA-7) 16.1%; Aksyon (TV5) 3%
Dream Dad (ABS-CBN) 26.7%; More Than Words (GMA-7) 15.2%; Movie Max 5 (TV5) 6.8%
Forevermore (ABS-CBN) 23.7%; Once Upon a Kiss (GMA-7) 15.1%; Wattpad Presents (TV5) 3.7%
Two Wives (ABS-CBN) 18.3%; Second Chances (GMA-7) 12.2%; Teen Wolf (TV5) 4.5%
Aquino & Abunda Tonight (ABS-CBN) 10.7%; Unforgettable Love (ABS-CBN) 7.6%; Empress Ki (GMA-7) 10.2%; Extreme Series (TV5) 1.3%; Aksyon Tonite (TV5) .6%
Bandila (ABS-CBN) 3.8%; Saksi (GMA-7) 5.1%; Reaksyon (TV5) .5%
Mukha (ABS-CBN) 1.9%; Front Row (GMA-7) 2.4%; Demolition Job (TV5) .3%
O Shopping (ABS-CBN) .8%; Shop Japan (TV5) .1%
---
February 3, 2015 (Tuesday)
Morning:
Kape't Pandesal (ABS-CBN) .5%; Red Alert Replay (ABS-CBN) .6%; I-Witness Replay (GMA-7) 1.2%
Umagang Kay Ganda (ABS-CBN) 3.1%; Unang Hirit (GMA-7) 3.5%
Kris TV (ABS-CBN) 4.6%; Doraemon (GMA-7) 5.4%; Pokemon (GMA-7) 7%; Jackie Chan Adventures (GMA-7) 6.6%
Spongebob Squarepants (ABS-CBN) 4.6%; One Piece (GMA-7) 7.6%
A Dog of Flanders (ABS-CBN) 4.6%; Fairy Tail (GMA-7) 8.4%
Cedie (ABS-CBN) 5.3%; Slam Dunk (GMA-7) 8.4%
Pedro Penduko (ABS-CBN) 7.7%; Knock Out (GMA-7) 8.7%; Corazon Indomable (GMA-7) 7.8%
The Singing Bee (ABS-CBN) 11.1%; Women in the Sun (GMA-7) 7.1%
Oh My G! (ABS-CBN) 12.6%; The Ryzza Mae Show (GMA-7) 7.8%
ADVERTISEMENT - CONTINUE READING BELOW
Afternoon:
It's Showtime (ABS-CBN) 11.6%; Eat Bulaga! (GMA-7) 12.7%
Flordeliza (ABS-CBN) 11.3%; The Half Sisters (GMA-7) 15.2%
Nasaan Ka Nang Kailangan Kita (ABS-CBN) 11.8%; Yagit (GMA-7) 12.7%
Fated to Love You (ABS-CBN) 10.6%; Ang Lihim ni Annasandra (GMA-7) 11.9%
Mutya ng Masa (ABS-CBN) 7.6%; Tunay na Buhay (GMA-7) 8.9%
Bet On Your Baby (ABS-CBN) 8.9%; My Name is Kim Sam Soon (GMA-7) 8.3%
Evening:
Bagito (ABS-CBN) 16.5%; Prime Minister and I (GMA-7) 11.3%
TV Patrol (ABS-CBN) 24%; 24 Oras (GMA-7) 16%; Aksyon (TV5) 3.3%
Dream Dad (ABS-CBN) 27.3%; More Than Words (GMA-7) 15.1%; PLDT Home Telpad PBA 2015 Commissioner's Cup Live (TV5) 6.9%
Forevermore (ABS-CBN) 25.6%; Once Upon A Kiss (GMA-7) 14.3%; Wattpad Presents (TV5) 3.5%
Two Wives (ABS-CBN) 20.8%; Second Chances (GMA-7) 11.1%; Teen Wolf (TV5) 4%
Aquino & Abunda Tonight (ABS-CBN) 10.8%; Unforgettable Love (ABS-CBN) 8.2%; Empress Ki (GMA-7) 11.2%; Extreme Series (TV5) 1.5%
Bandila (ABS-CBN) 3.9%; Saksi (GMA-7) 6.2%; Aksyon Tonite (TV5) .5%; Reaksyon (TV5) .4%
Banana Nite (ABS-CBN) 1.9%; Stan Lee's Superhumans (GMA-7) 3.3%; Numero (TV5) .3%
O Shopping (ABS-CBN) .6%; Shop Japan (TV5) 0%
---
February 4, 2015 (Wednesday)
Morning:
Kape't Pandesal (ABS-CBN) .2%; My Puhunan Replay (ABS-CBN) .5%; Tunay na Buhay Replay (GMA-7) .8%
Umagang Kay Ganda (ABS-CBN) 3.3%; Unang Hirit (GMA-7) 3.3%
Kris TV (ABS-CBN) 4.5%; Dragon Ball (GMA-7) 4.3%; Pokemon (GMA-7) 5.6%; Detective Conan (GMA-7) 6.7%
Spongebob Squarepants (ABS-CBN) 4%; One Piece (GMA-7) 8.2%
A Dog of Flanders (ABS-CBN) 4.5%; Fairy Tail (GMA-7) 8.9%
Cedie (ABS-CBN) 5.4%; Slam Dunk (GMA-7) 8.6%
Pedro Penduko (ABS-CBN) 6.7%; Knock Out (GMA-7) 9%
The Singing Bee (ABS-CBN) 11.3%; Corazon Indomable (GMA-7) 7.2%; Women in the Sun (GMA-7) 6.9%
Oh My G! (ABS-CBN) 14.4%; The Ryzza Mae Show (GMA-7) 8.4%
Afternoon:
It's Showtime (ABS-CBN) 12.3%; Eat Bulaga! (GMA-7) 12%
Flordeliza (ABS-CBN) 10.5%; The Half Sisters (GMA-7) 15.6%
Nasaan Ka Nang Kailangan Kita (ABS-CBN) 12%; Yagit (GMA-7) 13%
Fated to Love You (ABS-CBN) 10.7%; Ang Lihim ni Annasandra (GMA-7) 12.7%
ADVERTISEMENT - CONTINUE READING BELOW
My Puhunan (ABS-CBN) 7.2%; Powerhouse (GMA-7) 8.4%
Bet On Your Baby (ABS-CBN) 9.5%; My Name is Kim Sam Soon (GMA-7) 7.1%
Evening:
Bagito (ABS-CBN) 16.9%; Prime Minister and I (GMA-7) 11.2%
TV Patrol (ABS-CBN) 25%; 24 Oras (GMA-7) 16.7%; Aksyon (TV5) 3.1%
Dream Dad (ABS-CBN) 28.1%; More Than Words (GMA-7) 15.7%; PLDT Home TelPad PBA 2015 Commissioner's Cup Live (TV5) 5.1%
Forevermore (ABS-CBN) 26.2%; Once Upon a Kiss (GMA-7) 14.5%
Two Wives (ABS-CBN) 19.7%; Second Chances (GMA-7) 11.4%; Wattpad Presents (TV5) 3.6%
Aquino & Abunda Tonight (ABS-CBN) 9.6%; Unforgettable Love (ABS-CBN) 7.1%; Empress Ki (GMA-7) 11.6%; Marvel Agents of SHIELD (TV5) 3.9%; Extreme Series (TV5) 1.1%; Aksyon Tonite (TV5) .6%
Bandila (ABS-CBN) 3.7%; Saksi (GMA-7) 6.6%; Reaksyon (TV5) .5%
Banana Nite (ABS-CBN) 1.5%; Earth Flight (GMA-7) 3%; History with Lourd (TV5) .4%
O Shopping (ABS-CBN) .6%; Shop Japan (TV5) .1%
---
February 5, 2015 (Thursday)
Morning:
Kape't Pandesal (ABS-CBN) .5%; TNT Replay (ABS-CBN) 1%; Born to be Wild Replay (GMA-7) .6%
Umagang Kay Ganda (ABS-CBN) 3.3%; Unang Hirit (GMA-7) 3.5%
Kris TV (ABS-CBN) 4.5%; Doraemon (GMA-7) 5.2%; Pokemon (GMA-7) 6.7%; Detective Conan (GMA-7) 8.1%; One Piece (GMA-7) 8.6%
Spongebob Squarepants (ABS-CBN) 4.1%; Fairy Tail (GMA-7) 8.8%
A Dog of Flanders (ABS-CBN) 4.6%; Cedie (ABS-CBN) 5.4%; Slam Dunk (GMA-7) 8.6%
Pedro Penduko (ABS-CBN) 7.3%; Knock Out (GMA-7) 8.9%; Corazon Indomable (GMA-7) 7.5%
The Singing Bee (ABS-CBN) 11%; Women in the Sun (GMA-7) 7.6%
Oh My G! (ABS-CBN) 13.7%; The Ryzza Mae Show (GMA-7) 9.1%
Afternoon:
It's Showtime (ABS-CBN) 13.2%; Eat Bulaga! (GMA-7) 12.9%
Flordeliza (ABS-CBN) 10.5%; The Half Sisters (GMA-7) 15.5%
Nasaan Ka Nang Kailangan Kita (ABS-CBN) 11.4%; Yagit (GMA-7) 12.4%
Fated to Love You (ABS-CBN) 10.6%; Tapatan ni Tunying (ABS-CBN) 6.9%; Ang Lihim ni Annasandra (GMA-7) 13%
Bet On Your Baby (ABS-CBN) 8.5%; Reporter's Notebook (GMA-7) 8.7%; My Name is Kim Sam Soon (GMA-7) 7.3%
Evening:
Dream Dad (ABS-CBN) 28.3%; More Than Words (GMA-7) 14.5%; Movie Max 5 (TV5) 6.2%
Forevermore (ABS-CBN) 28.4%; Once Upon a Kiss (GMA-7) 14.2%; Wattpad Presents (TV5) 3.7%
ADVERTISEMENT - CONTINUE READING BELOW
Two Wives (ABS-CBN) 20.8%; Second Chances (GMA-7) 11.4%; Marvel Agents of SHIELD (TV5) 4.4%
Aquino & Abunda Tonight (ABS-CBN) 10.1%; Unforgettable Love (ABS-CBN) 7.4%; Empress Ki (GMA-7) 11.8%; Extreme Series (TV5) 1.4%
Bandila (ABS-CBN) 3.1%; Saksi (GMA-7) 5.5%; Aksyon Tonite (TV5) .4%; Reaksyon (TV5) .2%
Banana Nite (ABS-CBN) 1.5%; Earth Flight (GMA-7) 2.8%; Unang Tikim (TV5) .2%
O Shopping (ABS-CBN) .5%; Shop Japan (TV5) .1%
--
February 6, 2015 (Friday)
Morning:
Kape't Pandesal (ABS-CBN) .3%; Mga Kwento ni Marc Logan Replay Replay (ABS-CBN) .7%; Alisto! Replay (GMA-7) .6%
Umagang Kay Ganda (ABS-CBN) 3%; Unang Hirit (GMA-7) 3.2%
Kris TV (ABS-CBN) 3.8%; Doraemon (GMA-7) 4.6%; Pokemon (GMA-7) 5.7%; Detective Conan (GMA-7) 6.9%
Spongebob Squarepants (ABS-CBN) 3.6%; One Piece (GMA-7) 7.1%
A Dog of Flanders (ABS-CBN) 3.7%; Fairy Tail (GMA-7) 7.1%
Cedie (ABS-CBN) 5.2%; Slam Dunk (GMA-7) 6.6%
Pedro Penduko (ABS-CBN) 7.1%; Knock Out (GMA-7) 6.2%; Corazon Indomable (GMA-7) 5.4%
The Singing Bee (ABS-CBN) 10.2%; Women in the Sun (GMA-7) 6.3%
Oh My G! (ABS-CBN) 13.3%; The Ryzza Mae Show (GMA-7) 7.9%
Afternoon:
It's Showtime (ABS-CBN) 12.6%; Eat Bulaga! (GMA-7) 11.6%
Flordeliza (ABS-CBN) 11.2%; The Half Sisters (GMA-7) 14%
Nasaan Ka Nang Kailangan Kita (ABS-CBN) 11.3%; Yagit (GMA-7) 11.9%
Fated to Love You (ABS-CBN) 10.1%; Red Alert (ABS-CBN) 6.4%; Ang Lihim ni Annasandra (GMA-7) 12.5%
Bet On Your Baby (ABS-CBN) 8.4%; Love Hotline (GMA-7) 8.5%; My Name is Kim Sam Soon (GMA-7) 7.4%
Evening:
Dream Dad (ABS-CBN) 25.5%; More Than Words (GMA-7) 13.2%; PLDT Home Telpad PBA 2015 Commissioner's Cup Live (TV5) 5.7%
Forevermore (ABS-CBN) 26.7%; Once Upon a Kiss (GMA-7) 12.9%; Wattpad Presents (TV5) 3.6%
Two Wives (ABS-CBN) 19.1%; Second Chances (GMA-7) 10.3%; Marvel Agents of SHIELD (TV5) 4.1%
Aquino & Abunda Tonight (ABS-CBN) 10.3%; Unforgettable Love (ABS-CBN) 7.5%; Bubble Gang (GMA-7) 7.9%; Extreme Series (TV5) 1.4%; Aksyon Tonite (TV5) .6%
Bandila (ABS-CBN) 2.9%; Banana Nite (ABS-CBN) 1.8%; Saksi (GMA-7) 3.1%; Reaksyon (TV5) .4%; Astig (TV5) .2%
O Shopping (ABS-CBN) .6%; Shop Japan (TV5) .1%
ADVERTISEMENT - CONTINUE READING BELOW
--
February 7, 2015 (Saturday)
Sa Kabukiran (ABS-CBN) .7%; Adyenda (ABS-CBN) .9%; Kapwa Ko Mahal Ko (GMA-7) 1.6%
Salamat Dok (ABS-CBN) 2.2%; Swak na Swak (ABS-CBN) 2.9%; Pinoy MD (GMA-7) 3.5%
Angel Wings (ABS-CBN) 3%; Puppy in My Pocket (GMA-7) 6.3%
Math Tinik (ABS-CBN) 2.9%; Kamen Rider Ooo (GMA-7) 7.2%
The Adventures of Jimmy Neutron Boy Genius (ABS-CBN) 2.6%; Tom & Jerry Kids Show (GMA-7) 9.1%
Spongebob Squarepants (ABS-CBN) 3.6%; Angry Birds Toons (GMA-7) 9.9%; Monsuno (GMA-7) 8.8%
Superbook (ABS-CBN) 8.1%; Tropang Potchi (GMA-7) 5.1%
2014-2015 NBA Regular NBA Regular Season Live (ABS-CBN) 6%; Sarap Diva (GMA-7) 6.1%; Maynila (GMA-7) 8.7%
Afternoon:
It's Showtime (ABS-CBN) 12.4%; Eat Bulaga! (GMA-7) 13.4%
Ipaglaban Mo (ABS-CBN) 10.8%; GMA Tales of Horror (GMA-7) 9.3%; Wish Ko Lang! (GMA-7) 7%
Failon Ngayon (GMA-7) 7.7%; Startalk (GMA-7) 5.1%
SOCO (ABS-CBN) 9.4%; Imbestigador (GMA-7) 8%
TV Patrol Weekend (ABS-CBN) 10.7%; 24 Oras Weekend (GMA-7) 8.8%; PLDT Home TelPad PBA 2015 Commissioner's Cup Live (TV5) 3.8%
Evening:
Mga Kwento ni Marc Logan (ABS-CBN) 15.4%; Home Sweetie Home (ABS-CBN) 20.4%; Pepito Manaloto: Ang Tunay na Kuwento (GMA-7) 15.1%
MMK: Ang Tahanan Mo: Spaghetti (ABS-CBN) 28.1%; Magpakailanman (GMA-7) 19.2%; Tropa Mo Ko Unli Spoof (TV5) 3.1%;2 1/2 Daddies (TV5) 3.3%
The Voice of the Philippines (ABS-CBN) 23.7%; Kapuso Movie Night (GMA-7) 13.7%; Everybody Hapi (TV5) 2.7%
Banana Split Extra Scoop (ABS-CBN) 7.5%; Celebrity Bluff (GMA-7) 9%; Call Me Papa Jack (TV5) .8%
The Bottomline (ABS-CBN) 2.8%; i-Witness (GMA-7) 5.3%; Kaya (TV5) .8%
Sports Unlimited (ABS-CBN) 1.2%; O Shopping (ABS-CBN) .4%; Walang Tulugan with Master Showman (GMA-7) 1.7%; Shop Japan (TV5) .2%
--
February 8, 2015 (Sunday)
Morning:
The Healing Eucharist (ABS-CBN) 4.2%; Kapuso Sine Klasika (GMA-7) 3.1%
Swak Na Swak (ABS-CBN) 3.6%; Grimm's Fairy Tales (GMA-7) 5.9%
Salamat Dok (ABS-CBN) 2.9%; Kamen Rider Ooo (GMA-7) 6.8%; The Tom & Jerry Kids Show (GMA-7) 9%
My Giant Friend (ABS-CBN) 4%; Monsuno (GMA-7) 8.7%
Max Steel (ABS-CBN) 3.9%; Super Book (ABS-CBN) 5.4%; Aha! (GMA-7) 8%
ADVERTISEMENT - CONTINUE READING BELOW
Matanglawin (ABS-CBN) 8.2%; Born To Be Wild (GMA-7) 8.2%
Pinoy Pride 29 (ABS-CBN) 12.5%; iBilib (GMA-7) 8.5%
Mark Magsayo vs Sukkasem Kietyongyuth (ABS-CBN) 11.5%; Jayson Pagara vs Cesar Chavez (ABS-CBN) 15.2%; Superhero Sunday (GMA-7) 13.3%
Afternoon:
ASAP 20 (ABS-CBN) 10.9%; Kapuso Movie Festival (GMA-7) 15.4%
Luv U (ABS-CBN) 9.1%; Sunday All Stars (GMA-7) 8.8%
The Buzz 15 (ABS-CBN) 7.5%; GMA Blockbusters: Raiders of the Lost Ark (GMA-7) 11.5%
TV Patrol Weekend (GMA-7) 10.5%; 24 Oras Weekend (GMA-7) 9.2%; PLDT Home TelPad PBA 2015 Commissioner's Cup Live (TV%) 6%
Evening:
Goin' Bulilit (ABS-CBN) 18.3%; Vampire Ang Daddy Ko (GMA-7) 12.2%
Wansapanataym: Wish Upon a Lusis (ABS-CBN) 22.7%; Ismol Family (GMA-7) 17.1%
Rated K: Handa Na Ba Kayo? (ABS-CBN) 23.8%; The Voice of the Philippines (ABS-CBN) 22.8%; Kapuso Mo Jessica Soho (GMA-7) 19%; Move It (TV5) 4%; Mac and Chiz (TV5) 3.2%; Wow Mali Lakas ng Tama! (TV5) 2.5%
Gandang Gabi Vice (ABS-CBN) 12.3%; Sunday Night Box Office (GMA-7) 4.8%; Wattpad Presents (TV5) 1.4%
Sunday's Best (ABS-CBN) 4.1%; Top 20 Funniest (GMA-7) 2.3%
O Shopping (ABS-CBN) .8%; Diyos at Bayan (GMA-7) .6%; Shop Japan (TV5) .1%
--
February 9, 2015 (Monday)
Morning:
Kape't Pandesal (ABS-CBN) .2%; Matanglawin Replay (ABS-CBN) .6%; Powerhouse Replay (GMA-7) .4%
Umagang Kay Ganda (ABS-CBN) 3.6%; Unang Hirit (GMA-7) 2.8%
Kris TV (ABS-CBN) 4.5%; Dragon Ball (GMA-7) 4.6%; Pokemon (GMA-7) 5.9%; Detective Conan (GMA-7) 6.7%
Spongebob Squarepants (ABS-CBN) 4.6%; One Piece (GMA-7) 7.8%
Cedie (ABS-CBN) 4.9%; Fairy Tail (GMA-7) 8.7%
Kapamilya Blockbusters (ABS-CBN) 11.5%; Slam Dunk (GMA-7) 9%; Knock Out (GMA-7) 8.8%; Corazon Indomable (GMA-7) 7.1%; Women in the Sun (GMA-7) 7.6%
Oh My G! (ABS-CBN) 13.9%; The Ryzza Mae Show (GMA-7) 8.9%
Afternoon:
It's Showtime (ABS-CBN) 12.7%; Eat Bulaga! (GMA-7) 11.7%
Flordeliza (ABS-CBN) 11.5%; The Half Sisters (GMA-7) 13.7%
Nasaan Ka Nang Kailangan Kita (ABS-CBN) 11.2%; Yagit (GMA-7) 12.1%
Fated to Love You (ABS-CBN) 10.2%; Maniwala Ka Kaya Mo? (ABS-CBN) 8.9%; Kailan Ba Tama Ang Mali? (GMA-7) 9.6%
ADVERTISEMENT - CONTINUE READING BELOW
Kapamilya Deal Or No Deal (ABS-CBN) 11.6%; Alisto! (GMA-7) 7%; My Name is Kim Sam Soon (GMA-7) 7.2%
Evening:
Bagito (ABS-CBN) 17.8%; Prime Minister and I (GMA-7) 11.4%
TV Patrol (ABS-CBN) 25.9%; 24 Oras (GMA-7) 15.2%; Aksyon (TV5) 3.3%
Dream Dad (ABS-CBN) 28.2%; More Than Words (GMA-7) 14.8%; Movie Max 5 (TV5) 6.7%
Forevermore (ABS-CBN) 28.7%; Once Upon a Kiss (GMA-7) 14.1%; Wattpad Presents (TV5) 3.5%
Two Wives (ABS-CBN) 20.1%; Second Chances (GMA-7) 11.6%; Marvel Agents of SHIELD (TV5) 3.9%
Aquino & Abunda Tonight (ABS-CBN) 10.5%; Unforgettable Love (ABS-CBN) 7.5%; Empress Ki (GMA-7) 12.8%; Extreme Series (TV5) 1.5%; Aksyon Tonite (TV5) .9%
Bandila (ABS-CBN) 3.1%; Saksi (GMA-7) 4.7%; Reaksyon (TV5) .3%; Demolition Job (TV5) .2%
Mukha (ABS-CBN) 1.2%; O Shopping (ABS-CBN) .4%; Front Row (GMA-7) 2%; Shop Japan (TV5) 0%
---
February 10, 2015 (Tuesday)
Morning:
Kape't Pandesal (ABS-CBN) .2%; Red Alert Replay (ABS-CBN) .6%; I-Witness Replay (GMA-7) .9%
Umagang Kay Ganda (ABS-CBN) 3.3%; Unang Hirit (GMA-7) 3.4%
Kris TV (ABS-CBN) 4.4%; Dragon Ball (GMA-7) 5.1%; Pokemon (GMA-7) 6.1%; Detective Conan (GMA-7) 7.4%
Spongebob Squarepants (ABS-CBN) 4.7%; One Piece (GMA-7) 8.7%
A Dog of Flanders (ABS-CBN) 4.3%; Fairy Tail (GMA-7) 8.9%
Cedie (ABS-CBN) 5.5%; Slam Dunk (GMA-7) 8.8%
Kapamilya Blockbusters: Bride for Rent (ABS-CBN) 10.9%; Knock Out (GMA-7) 8.4%; Corazon Indomable (GMA-7) 6.3%; Women in the Sun (GMA-7) 6.4%
Oh My G! (ABS-CBN) 14.4%; The Ryzza Mae Show (GMA-7) 8.3%
Afternoon:
It's Showtime (ABS-CBN) 13.3%; Eat Bulaga! (GMA-7) 11.7%
Flordeliza (ABS-CBN) 10.5%; The Half Sisters (GMA-7) 14.7%
Nasaan Ka Nang Kailangan Kita (ABS-CBN) 11%; Yagit (GMA-7) 13%
Fated to Love You (ABS-CBN) 11.8%; Kailan Ba Tama Ang Mali? (GMA-7) 9.1%
3-in-1 (ABS-CBN) 10.2%; Tunay na Buhay (GMA-7) 7.5%
Kapamilya Deal or No Deal (ABS-CBN) 11.8%; My Name is Kim Sam Soon (GMA-7) 7.6%
Evening:
Bagito (ABS-CBN) 17.3%; Prime Minister and I (GMA-7) 11.5%
TV Patrol (ABS-CBN) 24.3%; 24 Oras (GMA-7) 15.1%; Aksyon (TV5) 3%
Dream Dad (ABS-CBN) 29.3%; More Than Words (GMA-7) 14.7%; PLDT Home Telpad PBA 2015 Commissioner's Cup Live (TV5) 5.5%
ADVERTISEMENT - CONTINUE READING BELOW
Forevermore (ABS-CBN) 28.8%; Once Upon A Kiss (GMA-7) 14.7%; Wattpad Presents (TV5) 2.9%
Two Wives (ABS-CBN) 20.3%; Second Chances (GMA-7) 11.8%; Marvel Agents of Shield (TV5) 3.4%
Aquino & Abunda Tonight (ABS-CBN) 10.7%; Unforgettable Love (ABS-CBN) 7%; Empress Ki (GMA-7) 11.7%; Extreme Series (TV5) 1.5%; Aksyon Tonite (TV5) .7%
Bandila (ABS-CBN) 2.8%; Saksi (GMA-7) 4.9%; Reaksyon (TV5) .4%
Banana Nite (ABS-CBN) 1.4%; O Shopping (ABS-CBN) .4%; Stan Lee's Superhumans (GMA-7) 2.6%; Numero (TV5) .3%; Shop Japan (TV5) .1%
---
Here are the Top 10 daytime and primetime programs from February 1-10, 2015 among Total Philippines (Urban & Rural) households:


February 1, 2015 (Sunday)
DAYTIME:
1. Kapuso Movie Festival(GMA-7) - 13.7%
2. GMA Blockbusters (GMA-7) – 13.5%
3. Kapamilya Blockbusters (ABS-CBN) - 13.3%
TV Patrol Weekend (ABS-CBN) - 12.9%
5. ASAP 20 (ABS-CBN) - 10.5%
6. Luv U (ABS-CBN) - 10.2%
7. Monsuno (GMA-7) / Superhero Sunday (GMA-7) - 9.7%
8. 24 Oras Weekend (GMA-7) – 9.6%
9. Sunday All Stars (GMA-7) – 9.5%
10. Tom & Jerry Kids Show (GMA-7) – 9.1%
PRIMETIME:
Rated K: Handa na ba Kayo? (ABS-CBN) – 23%
The Voice of the Philippines (ABS-CBN) – 22.4%
Wansapanataym (ABS-CBN) – 21.4%
Kapuso Mo, Jessica Soho (GMA-7) – 19.1%
Ismol Family (GMA-7) – 17.7%
Goin' Bulilit (ABS-CBN) – 17.6%
Gandang Gabi Vice (ABS-CBN) - 14.8%
Vampire Ang Daddy Ko (GMA-7) – 12.9%
Sunday Night Box Office(GMA-7) – 10.1%
PLDT Home TelPad PBA 2015 Commissioner's Cup Live (TV5) - 5.8%
February 2, 2015 (Monday)
DAYTIME:
The Half Sisters (GMA-7) – 14.9%
Oh My G! (ABS-CBN) - 14.6%
It's Showtime (ABS-CBN) - 13.1%
Yagit (GMA-7) – 12.7%
Eat Bulaga! (GMA-7) - 12%
Nasaan Ka Nang Kailangan Kita (ABS-CBN) / Ang Lihim ni Annasandra (GMA-7) - 11.5%
Flordeliza (ABS-CBN) - 10.9%
The Singing Bee (ABS-CBN) - 10.8%
Fated to Love You (ABS-CBN) - 10.3%
Bet on Your Baby (ABS-CBN) / Knock Out (GMA-7) – 9.6%
PRIMETIME:
Dream Dad (ABS-CBN) – 26.7%
TV Patrol (ABS-CBN) – 25.1%
Forevermore (ABS-CBN) – 23.7%
Two Wives (ABS-CBN) – 18.3%
Bagito (ABS-CBN) – 17%
24 Oras (GMA-7) - 16.1%
More Than Words (GMA-7) – 15.2%
Once Upon a Kiss (GMA-7) - 15.1%
Prime Minister & I(GMA-7) - 12.7%
Second Chances(GMA-7) - 12.2%
February 3, 2015 (Tuesday)
DAYTIME:
The Half Sisters (GMA-7) – 15.2%
Eat Bulaga! (GMA-7) / Yagit (GMA-7) – 12.7%
Oh My G! (ABS-CBN) - 12.6%
Ang Lihim ni Annasandra (GMA-7) – 11.9%
Nasaan Ka Nang Kailangan Kita (ABS-CBN) – 11.8%
It's Showtime (ABS-CBN) - 11.6%
Flordeliza (ABS-CBN) – 11.3%
The Singing Bee (ABS-CBN) – 11.1%
Fated to Love You (ABS-CBN) – 10.6%
Tunay na Buhay (GMA-7) / Bet on Your Baby (ABS-CBN) - 8.9%
PRIMETIME:
Dream Dad(ABS-CBN) – 27.3%
Forevermore (ABS-CBN) - 25.6%
TV Patrol (ABS-CBN) - 24%
Two Wives (ABS-CBN) - 20.8%
Bagito (ABS-CBN) – 16.5%
24 Oras (GMA-7) – 16%
More Than Words (GMA-7) - 15.1%
Once Upon A Kiss (GMA-7) – 14.3%
Prime Minister & I(GMA-7) - 11.3%
Empress Ki (GMA-7) - 11.2%
February 4, 2015 (Wednesday)
DAYTIME:
The Half Sisters (GMA-7) – 15.6%
Oh My G! (ABS-CBN) - 14.4%
Yagit (GMA-7) – 13%
Ang Lihim ni Annasandra (GMA-7) – 12.7%
It's Showtime (ABS-CBN) - 12.3%
Eat Bulaga! (GMA-7) / Nasaan Ka Nang Kailangan Kita (ABS-CBN) - 12%
The Singing Bee (ABS-CBN) - 11.3%
Fated to Love You (ABS-CBN) - 10.7%
Flordeliza (ABS-CBN) – 10.5%
Bet on Your Baby (ABS-CBN) - 9.5%
PRIMETIME:
Dream Dad (ABS-CBN) – 28.1%
Forevermore (ABS-CBN) - 26.2%
TV Patrol (ABS-CBN) - 25%
Two Wives (ABS-CBN) – 19.7%
Bagito (ABS-CBN) - 16.9%
24 Oras (GMA-7) - 16.7%
More than Words (GMA-7) – 15.7%
Once Upon a Kiss (GMA-7) – 14.5%
Empress Ki (GMA-7) – 11.6%
Second Chances (GMA-7) – 11.4%
February 5, 2015 (Thursday)
DAYTIME:
The Half Sisters (GMA-7) – 15.5%
Oh My G! (ABS-CBN) - 13.7%
It's Showtime (ABS-CBN) - 13.2%
Ang Lihim ni Annasandra (GMA-7) – 13%
Eat Bulaga! (GMA-7) – 12.9%
Yagit (GMA-7) – 12.4%
Nasaan Ka Nang Kailangan Kita (ABS-CBN) - 11.4%
The Singing Bee (ABS-CBN) - 11%
Fated to Love You (ABS-CBN) – 10.6%
Flordeliza (ABS-CBN) – 10.5%
PRIMETIME:
Forevermore (ABS-CBN) - 28.4%
Dream Dad (ABS-CBN) – 28.3%
TV Patrol (ABS-CBN) - 24.9%
Two Wives (ABS-CBN) - 20.8%
Bagito (ABS-CBN) - 16.8%
24 Oras (GMA-7) - 15.7%
More Than Words (GMA-7) - 14.5%
Once Upon a Kiss (GMA-7) – 14.2%
Empress Ki (GMA-7) – 11.8%
Second Chances (GMA-7) – 11.4%
February 6, 2015 (Friday)
DAYTIME:
The Half Sisters (GMA-7) – 14%
Oh My G! (ABS-CBN) - 13.3%
It's Showtime (ABS-CBN) - 12.6%
Ang Lihim ni Annasandra (GMA-7) – 12.5%
Yagit (GMA-7) – 11.9%
Eat Bulaga! (GMA-7) – 11.6%
Nasaan Ka Nang Kailangan Kita (ABS-CBN) - 11.3%
Flordeliza (ABS-CBN) – 11.2%
The Singing Bee (ABS-CBN) - 10.2%
Fated to Love You (ABS-CBN) - 10.1%
PRIMETIME:
Forevermore (ABS-CBN) - 26.7%
Dream Dad(ABS-CBN) – 25.5%
TV Patrol (ABS-CBN) - 24.1%
Two Wives (ABS-CBN) - 19.1%
Bagito (ABS-CBN) - 15.4%
24 Oras (GMA-7) – 14.7%
More Than Words (GMA-7) - 13.2%
Once Upon a Kiss (GMA-7) – 12.9%
Prime Minister & I(GMA-7) - 10.9%
Aquino & Abunda Tonight (ABS-CBN) / Second Chances(GMA-7) - 10.3%
February 7, 2015 (Saturday)
DAYTIME:
Eat Bulaga! (GMA-7) – 13.4%
It's Showtime (ABS-CBN) – 12.4%
Ipaglaban Mo (ABS-CBN) - 10.8%
TV Patrol Weekend (ABS-CBN)- 10.7%
Angry Birds Toons (GMA-7) – 9.9%
SOCO (ABS-CBN) - 9.4%
GMA Tales of Horror (GMA-7) – 9.3%
Tom & Jerry Kids Show (GMA-7) - 9.1%
Monsuno (GMA-7) / 24 Oras Weekend (GMA-7) – 8.8%
Maynila (GMA-7) – 8.7%
PRIMETIME:
MMK: Ang Tahanan Mo (ABS-CBN) – 28.1%
2. The Voice of the Philippines (ABS-CBN) – 23.7%
3. Home Sweetie Home (ABS-CBN) – 20.4%
Magpakailanman (GMA-7) – 19.2%
Mga Kwento ni Marc Logan (ABS-CBN) –15.4%
Pepito Manaloto: Ang Tunay na Kuwento (GMA-7) – 15.1%
Kapuso Movie Night (GMA-7) – 13.7%
Celebrity Bluff (GMA-7) – 9%
Banana Split Extra Scoop (ABS-CBN) - 7.5%
i-Witness (GMA-7) – 5.3%
February 8, 2015 (Sunday)
DAYTIME:
1. Kapuso Movie Festival(GMA-7) - 15.4%
2. Superhero Sunday (GMA-7) - 13.3%
3. Pinoy Pride 29 (ABS-CBN) - 12.5%
4. GMA Blockbusters (GMA-7) – 11.5%
5. ASAP 20 (ABS-CBN) - 10.9%
TV Patrol Weekend (ABS-CBN) - 10.5%
7. 24 Oras Weekend (GMA-7) – 9.2%
8. Luv U (ABS-CBN) - 9.1%
9. Tom & Jerry Kids Show (GMA-7) – 9%
10. Sunday All Stars (GMA-7) – 8.8%
PRIMETIME:
Rated K: Handa na ba Kayo? (ABS-CBN) – 23.8%
The Voice of the Philippines (ABS-CBN) – 22.8%
Wansapanataym (ABS-CBN) – 22.7%
Kapuso Mo, Jessica Soho (GMA-7) – 19%
Goin' Bulilit (ABS-CBN) – 18.3%
Ismol Family (GMA-7) – 17.1%
Gandang Gabi Vice (ABS-CBN) - 12.3%
Vampire Ang Daddy Ko (GMA-7) – 12.2%
PLDT Home TelPad PBA 2015 Commissioner's Cup Live (TV5) - 6%
Sunday Night Box Office(GMA-7) – 4.8%
February 9, 2015 (Monday)
DAYTIME:
Oh My G! (ABS-CBN) - 13.9%
The Half Sisters (GMA-7) – 13.7%
It's Showtime (ABS-CBN) - 12.7%
Yagit (GMA-7) – 12.1%
Eat Bulaga! (GMA-7) - 11.7%
Kapamilya Deal or No Deal (ABS-CBN) - 11.6%
Kapamilya Blockbusters (ABS-CBN) / Flordeliza (ABS-CBN) - 11.5%
Nasaan Ka Nang Kailangan Kita (ABS-CBN) - 11.2%
Fated to Love You (ABS-CBN) - 10.2%
Kailan Ba Tama Ang Mali?(GMA-7) - 9.6%
PRIMETIME:
Forevermore (ABS-CBN) – 28.7%
Dream Dad (ABS-CBN) – 28.2%
TV Patrol (ABS-CBN) – 25.9%
Two Wives (ABS-CBN) – 20.1%
Bagito (ABS-CBN) – 17.8%
24 Oras (GMA-7) - 15.2%
More Than Words (GMA-7) – 14.8%
Once Upon a Kiss (GMA-7) - 14.1%
Empress Ki(GMA-7) - 12.8%
Second Chances(GMA-7) - 11.6%
February 10, 2015 (Tuesday)
DAYTIME:
The Half Sisters (GMA-7) – 14.7%
Oh My G! (ABS-CBN) - 14.4%
It's Showtime (ABS-CBN) - 13.3%
Yagit (GMA-7) – 13%
Fated to Love You (ABS-CBN) / Kapamilya Deal or No Deal (ABS-CBN) - 11.8%
Eat Bulaga! (GMA-7) - 11.7%
Nasaan Ka Nang Kailangan Kita (ABS-CBN) – 11%
Kapamilya Blockbusters (ABS-CBN) - 10.9%
Flordeliza (ABS-CBN) – 10.5%
3-in-1 (ABS-CBN) – 10.2%
PRIMETIME:
Dream Dad(ABS-CBN) – 29.3%
Forevermore (ABS-CBN) - 28.8%
TV Patrol (ABS-CBN) - 24.3%
Two Wives (ABS-CBN) - 20.3%
Bagito (ABS-CBN) – 17.3%
24 Oras (GMA-7) – 15.1%
More Than Words (GMA-7) / Once Upon A Kiss (GMA-7) – 14.7%
Second Chances (GMA-7) - 11.8%
Empress Ki (GMA-7) - 11.7%
Prime Minister & I (GMA-7) - 11.5%



Source: Kantar/TNS