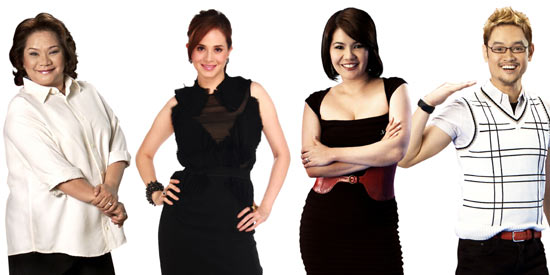 ---
This coming Saturday, August 4, TV5 unveils its newest showbiz-oriented program called Ang Latest.
The half-hour show tackles the hottest showbiz issues delivered by Cristy Fermin, Mr. Fu, Amy Perez, and Lucy Torres-Gomez.
To give a steady stream of entertainment updates, the Kaptid Network will air Ang Latest Up-To-The-Minute, a series of one-minute interstitials that will air Mondays to Sundays in between TV5's top programs.
The show promises to deliver the freshest news right when viewers will want them.
As Juicy ends its run on August 4, a new show takes over its former timeslot—Ang Latest Up Late.
This is a late-night recap of the day's entertainment buzz.
Catch the premiere of TV5's Ang Latest on August 4, 10:30 am.