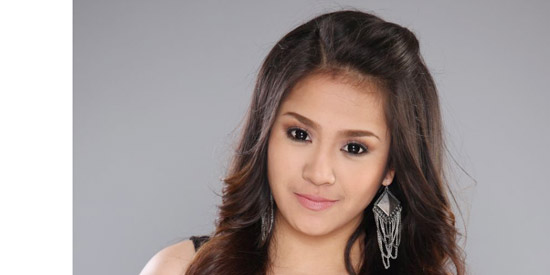 ---
PRESS STATEMENT FROM GMA-7:


"Reese Tayag of North and Central Luzon sealed her fate into the stage of stardom officially ending her stint in GMA-7's artista search, Protégé: The Battle for the Big Artista Break.


"The second elimination night was full of suspense as the viewers witnessed another intense live gala presentation where the acting chops of the Top 15 were challenged in 5 short films with Diamond Star Maricel Soriano.


"The viewers were finally allowed to vote for their favorite protégés and when the judges' scores and viewers' text votes were combined, the Bottom 3 protégés were Reese, Japs de Luna and Vien Alen King. In the end, Reese, protégé of Director Ricky Davao, was voted off after receiving the lowest number of votes.


"After the premiere of the 5 short films, the judges hailed the best protégés from each team: Elle Ramirez for Mega Manila; Shelly Hipolito for North and Central Luzon; Thea Tolentino for South Luzon; David John Llamas for Mindanao; and Mikoy Morales for Visayas.


"Maricel Soriano chose Elle Ramirez for Best Performance by a Female Protégé while she picked Andres Vasquez of Mega Manila for Best Performance by a Male Protégé.


"The judges chose Team Visayas comprised of Mikoy, Bryan and Zandra for the Best in Ensemble Acting while Andres became Director Brillante Mendoza's Choice for Breakthrough Protégé Performance.


"Who will shine in this week's performances and artista tests? Who will be castigated by the judges and their celebrity mentors? The pressure is on, not just for the Top 14 protégés but also for their supporters.


"Support your favorite protégé via their Facebook account. For Team Visayas, Facebook.com/BryanProtegeGMA; Facebook.com/MikoyProtegeGMA; and Facebook.com/ZandraProtegeGMA. For Team Mega Manila, Facebook.com/AndresProtegeGMA; Facebook.com/VienProtegeGMA; and Facebook.com/ElleProtegeGMA.


"For Team Mindanao, Facebook.com/DavidProtegeGMA; Facebook.com/SteffiProtegeGMA; and Facebook.com/RuruProtegeGMA. For Team South Luzon , Facebook.com/JericProtegeGMA; Facebook.com/ArnyProtegeGMA; and Facebook.com/TheaProtegeGMA.


"For Team North and Central Luzon, Facebook.com/JapsProtegeGMA and Facebook.com/ShellyProtegeGMA.


"Meanwhile, viewers can follow the backstage drama and exclusive inside scoops on the lives of the Top 20 aspirants inside the Protégé Quarters thru the 15-minute daily updates on Inside Protégé hosted by Jennylyn Mercado, Mondays to Fridays after One True Love. They can also visit the website www.gmanetwork.com/protégé and catch Web Jock Maxene Magalona for daily updates in Protégé Webisodes."


Ed's Note: When content falls under "Press Statement," this means that the material is fully and directly from the company issuing the press release. The use of open-and-close quotation marks to envelope the entire text shows as much. This also means that PEP is not the author of the statement being read. PEP is simply providing the information for readers who may be interested.


ADVERTISEMENT - CONTINUE READING BELOW