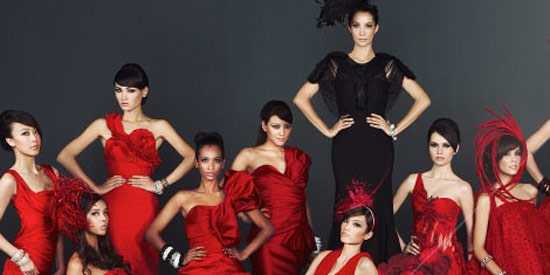 ---


Asia's Next Top Model Cycle 1 will be launched on November 25, 2012 across Asia on Star World. It will be followed one week later by free-to-air broadcasters in Indonesia (RCTI), Singapore (Ch. 5), Thailand (Ch 8), Philippines (Studio 23 & Velvet) and Vietnam (VTC9). The ANTM branded YouTube channel will be the third broadcast platform. More regional free-to-air channels are slated to launch the show in their 2013 schedule.



"I am thrilled to launch the Pan-Asian adaptation of Tyra Banks' iconic TV series America's Next Top Model," David Searl, founder of ice-TV Group and AsiasNTM executive producer, was quoted as saying in a release furnished to PEP.


"The Pan-Asian launch of Cycle 1 is a unique milestone for the Singapore content industry in terms of the scale of the production and depth of the distribution," says Searl.


Searl continues: "Asia's Next Top Model sees the widest ever-Asian distribution of any locally produced TV series. The depth and breadth of our distribution gives sponsors and partners amazing reach and incredible media ROI on a scale never seem before in the local media industry."


Ice-TV Channel Partnerships, the distribution arm of ice-TV, negotiated the extensive cable and free-to air distribution across Asia.


Top Model is under license in over 100 markets worldwide, and for the first time, the franchise will have a decidedly Pan-Asian touch by bringing together 14 young women from 13 different Asian ethnicities that represent the rich diversity and beauty of the East.