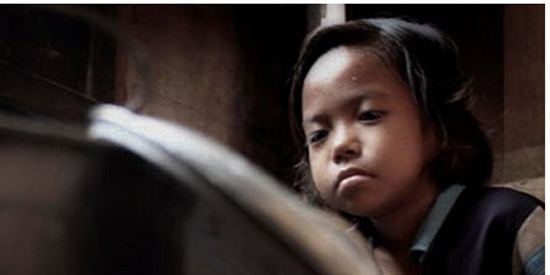 ---

GMA News TV won in the 72nd Annual Peabody Awards for Salat, a documentary about malnourished children.


The public affairs program Reel Time is the only Filipino show honored in the prestigious Peabody Awards, which honors the "best in electronic media for the year 2012."


Reel Time earned the Peabody honor for its documentary titled Salat (Bone Dry).


This marks the third time that GMA News and Public Affairs has received a Peabody Award.


In 1999, GMA Network was honored with a Peabody award for investigative reporting in its "outstanding commitment to investigative reporting and for its efforts to achieve social change."


In 2010, Kara David's I-Witness documentary, titled Ambulansiyang de Paa, was one of the winners in the 69th Peabody Awards.


In the official website of the Peabody Awards, Salat is described as follows: "This unflinching portrait of a widow with six mouths to feed personifies a brutal statistic: two out of 10 Filipino children are malnourished."


The 39 recipients of the 72nd Annual Peabody Awards will be feted with a luncheon ceremony on May 20 at the Waldorf-Astoria in New York. Scott Pelley, anchor of The CBS Evening News, will serve as the emcee of the event.


Established in 1940, The Peabody Awards are considered the oldest awards in broadcasting.


Its mission is to "recognize the most outstanding achievements in electronic media, including radio, television, and cable. The Award is determined by one criterion: Excellence."


The George Foster Peabody Awards program is administered by the Grady College of Journalism and Mass Communication at the University of Georgia.


Winners are chosen by the 16-member Peabody Board composed of television critics, industry practitioners and experts in culture and the arts. Selection is made by the Board following review by special screening committees of UGA faculty, students, and staff.




ADVERTISEMENT - CONTINUE READING BELOW