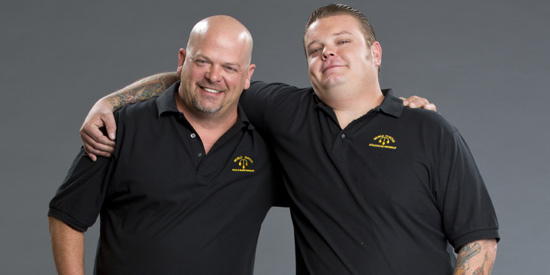 ---

Rick and Corey Harrison of Pawn Stars fame are in the Philippines!

The father-son duo is in the country for a meet-and-greet session at the Glorietta Activity Center, Palm Drive this Saturday, August 24, at 12 noon.

Rick and Corey left their gold and silver pawn shop business in Las Vegas to bring their humor and sharp-eyed pawning and appraisal skills to the Philippines. Manila is the second stop in their first trip to Asia. Other destinations include Tokyo, Singapore, Kuala Lumpur and New Delhi.


During the August 24 event, Pawn Stars followers may also participate in trivia contests, games, and raffle draws to win exciting prizes and HISTORY Channel merchandise at the event.
Since its hit television premiere in 2009, one of HISTORY Channel's top-rated series Pawn Stars continues to draw a loyal following from viewers who love to witness the haggle over exciting pieces of memorabilia and collectibles and can't get enough of the guys behind this family-run business, Harrison family members Richard (aka the "Old Man"), Rick, and Corey, and their friend Chumlee.
Pawn Stars airs on the HISTORY Channel every Monday at 10 pm.