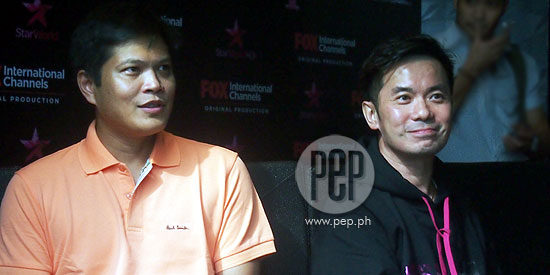 ---
The second season of Asia's Next Top Model, the regional version of the Top Model franchise, is set to start airing by January 2014.
Filipina Stephanie Retuya was hailed as runner-up to Jessica Amornkuldilok of Thailand in the first cycle of ANTM that took place in Malaysia.


(Read: Pinay model Stephanie Retuya finishes second in Asia's Next Top Model)
The Philippines was the first stop of the upcoming season's casting call that was held last August 9 at HYVE Club in Bonifacio Global City.
Heading the selection team is no less than Eddy Tan, the Vice President and Head of Local Production in Asia.
For the second cycle of Asia's Next Top Model, 18 contestants will be chosen from China, Korea, Japan, Hong Kong, Vietnam, Indonesia, Thailand, Philippines, Malaysia, Singapore, Nepal, Brunei, Sri Lanka, and India.
Aside from the go-sees on these countries, they would also have agents looking for models all over Asia.
"We have different teams going out. In certain countries, it's not a go-see but there are teams that will go there and arrange the applications," Eddy explained.
The 2nd season will be shot in Singapore and the winner will take home a cash prize of 100,000 SGD, a Subaru car, and a three-month contract with Storm Model Management.
They will also be the new face of Canon Ixus and TRESemmé and will appear on the cover of Harper's Bazaar Singapore and Malaysia next year.
From the Filipina auditionees that Eddy and his team have screened so far, he believed that Filipinas have a shot at winning the title.
Eddy says, "From the contestants I saw, they all have stories to tell but I mean the ability, the power to get that, to drive themselves to go beyond what they can achieve.
"And I think that is a very important quality and I think that is something that I really hope I can reflect that in the show."
ADVERTISEMENT - CONTINUE READING BELOW
Fox International Channels Head Jude Turcuato has his own take on what sets Filipina models apart from models of other countries.
He observes, "I think it's really the Philippine personality and smile.
"People that are from outside the Philippines, they always say, you know, our country is one of the friendliest ever.
"So I think, in many senses I think that probably will make the most difference. I think that's why Stephanie did well.
"I think she's very adaptable and then her personality is very likeable. You know, the judges have to like you to not boot you out.
"I mean, outside of talent and doing all that stuff, if they don't like you, that doesn't help.
"So it helps that you're personable and they can relate to you. And I think that's what Filipinos are very good at and probably, if you ask me, that's what would set them apart."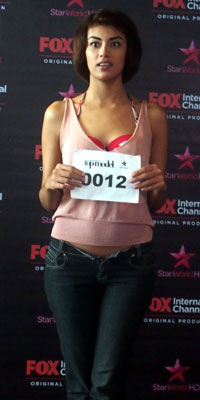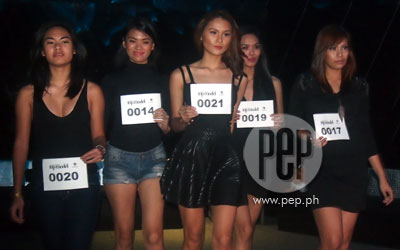 Some of the first batch auditionees at HYVE

What do they hope to see more in this second season? Eddy points out that they are looking for more personality from the girls this time around.
"All the girls will have more personality come out. We hadn't started yet but expect that there will be more personality and more drama."
More international personalities and brands will also be featured on the upcoming season.
"The addition is that our judging panel are from America as well as from Asia.
"So the more spiced up the season, the more international brand, more from the fashion brand, a lot of international photographers and even judges.
"So it's going to be quite exciting," Eddy assures.
Modeling experience among contestants, though helpful, is not required, "Obviously, those who have experience will have maybe a little bit advantage.
ADVERTISEMENT - CONTINUE READING BELOW
"But in fact, when we go to the house, go into the show...it's a different kind of game.
"But obviously what we are looking for is somebody who may not have that experience but possess that quality, being model-material."
What is the most important quality they are looking for in Asia's Next Top Model?
Eddy says, "Well, I think maybe it's about learning from every episode there is something for you to learn…
"And how to improve yourself and learning from the judges and experts that we bring into the show.
"They'll be learning something and they should try to improve themselves from that."