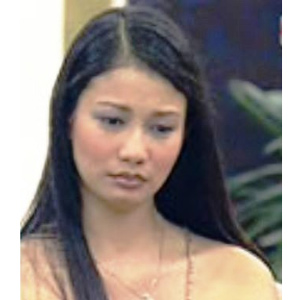 ---

Zara Aldana got only 18.06 percent of thevotes during the second eviction night, making The Poor Beauty Queen the secondevictee of Pinoy Big Brother Celebrity Edition 2. Last week, the 2-in-1housemates Marylaine Viernes and Jen Da Silva were eased out.Marylaine has since returned to being one of the 26K girls of Kris Aquino'sgame show Kapamilya Deal or No Deal.
Zephora "Zara" Aldana Mayon was named Ms. Mutya ng Pilipinas-AsiaPacific 2007 but she resigned after holding the title for only two months.
The othernominees who were saved from eviction last Saturday, November 3—MeganYoung and the Geisler brothers, Baron and Donnie—now remain in Big Brother's house. The 2-in-1 housemates Baron andDonnie received 31.94 percent of the votes, while Megan got 50 percent of thetotal votes from the viewing public.
Since Toni Gonzaga had left Big Brother's house a dayearlier (November 2), she facilitated the second eviction night of PBBCE 2. Thecelebrity houseguest resumed her hosting duties and instructed thesaved housemates to leave their medallions on a red cushion. Toni revealed thatMegan had received the most number of votes, exactly half of the viewerssupported The Princess of Charm. This is the second time that Megan has beennominated for eviction.
Next to throw in their medallions were the Geisler brotherswho garnered 31.94 percent of the votes. Toni fetched The Poor Beauty Queen, who wept while leaving Big Brother's house. Bianca then inducted Zarainto the Walk of Fame by having her leave her palm prints on the freshpavement.
NEW SET OF NOMINEES. During the third nomination night, fourhousemates were again given black medallions, signifying their being nominatedfor eviction this week. Baron and Donnie were again nominated for evictionwhile Victor Basa, Ethel Booba, and Gaby Dela Merced are first-time nominees.The Racing Goddess was given an automatic nomination by Head of Household RizaSantos, who pointed out that they did not bond as much as she hoped. "She'ssobrang bait and a good leader," says Riza about Gaby, a fellow FHM covergirl.
ADVERTISEMENT - CONTINUE READING BELOW
After the nominations were announced, Big Brother asked Gabyto go into the confession room to discuss her upcoming international seminar.This event will take place on November 16 - 18 in Arizona, U.S.A. Big Brotherthen gave 24 hours for Gaby to choose whether to join this seminar or remaininside his house.
Find out Gaby's decision by watching
Pinoy BigBrother
Celebrity Edition 2 every night on ABS-CBN's Primetime Bida.