JackTV amplifies its lineup of shows this October with the new sci-fi series The Tomorrow People and new seasons of Arrow and Revolution. Under JackTV's "Playing first" campaign, these shows air just days after their initial U.S. telecast—keeping Filipino fans up to date with the latest plot twists. From a teenager with special abilities, a vigilante fighting to get back rule of his city, to a group of survivors in a post-apocalyptic America without electricity—the struggle for power is the binding force behind JackTV's dominant assembly of new and returning programs.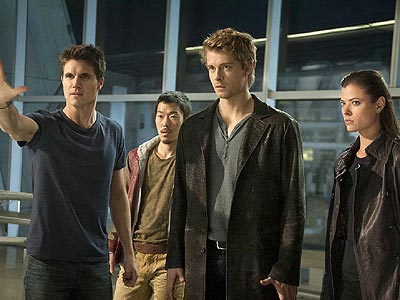 The Tomorrow People

Premiering October 12, Saturday at 8PM on JackTV,The Tomorrow People follows Stephen Jameson (Robbie Amell), a student who begins to question his sanity when he starts hearing voices and mysteriously waking up in strange places. In need of answers, Stephen listens to one of the voices in his head. This leads him to meet John (Luke Mitchell), Cara (Peyton List) and Russell (Aaron Yoo) who explain, that like them, he is part of a genetically advanced race otherwise known as the Tomorrow People. Armed with the abilities of telekinesis, teleportation and telepathic communication, the Tomorrow People live in hiding as they are being hunted down by a paramilitary group of scientists known as Ultra, led by Dr. Jedikiah Price (Mark Pellegrino) who see their kind as a threat. As Stephen comes to grips with his powers, he learns some surprising news that leads him down an unknown path with the survival of the Tomorrow People resting on his shoulders.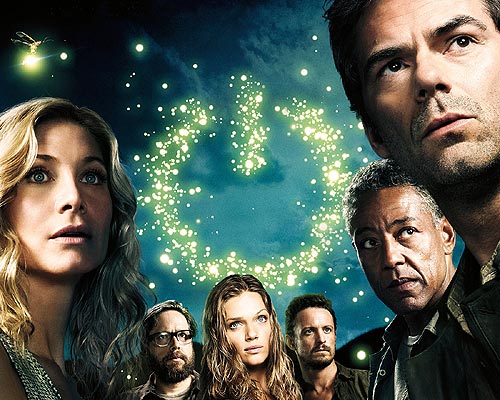 Revolution

Set in a post-apocalyptic America, Revolution tells the plight of a group of survivors who are looking to rebuild society after a mysterious worldwide blackout. After making the treacherous journey to the Tower and turning on the power for four minutes in last season's finale, this season we learn the mysterious consequences this move has had on everyone. Kicking off with a 2-hour special premiere episode on Saturday, October 12, at 9PM on JackTV, Revolution Season 2 flashes forward three months to find Miles (Billy Burke), Aaron (Zak Orth) and Rachel (Elizabeth Mitchell) in a mysterious small town, in the great nation of Texas where Rachel unexpectedly encounters an important figure from her past.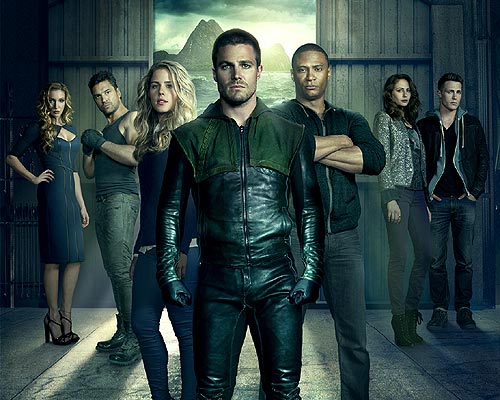 Arrow

The DC Comic inspired series Arrow returns for its sophomore season this Sunday, October 13, at 8PM on JackTV. Having been presumed dead, billionaire Oliver Queen (Stephen Amell) returns to Starling City and creates the persona of Arrow—a vigilante—who is bent on righting the wrongs of injustice. Season 2 opens with Oliver's allies Diggle (David Ramsey) and Felicity (Emily Bett Rickards) flying to Lian Yu in search of Oliver who left Starling City after the death of his best friend. Convincing him to return with them, when Oliver arrives back he finds that things are even worse than how he left it. His family's business is under threat by Isabel Rochev (guest star Summer Glau); his sister Thea (Willa Holland) refuses to visit their mom in jail, and Laurel (Katie Cassidy) is working on taking down the hooded vigilante. With characters such as "Bronze Tiger," "China White" and "The Flash" coming to life, this season of Arrow is a must-see for any comic book aficionado.
JackTV is seen on SkyCable Channel 51, Global Destiny Ch. 30 and Cable Link Ch. 36 and various cable operators nationwide.