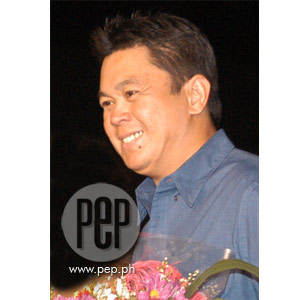 ---
Peoplewho recently watched a taping of Kris Aquino's primetime game show Kapamilya,Deal or No Deal were surprised when they saw a completely different set ofgorgeous girls entering the stage with briefcases.


Fans of 26K girls need not worry. This Kapamily Network game show had aspecial taping wherein candidates in the Miss Earth 2007 played the roles ofthe 26K girls. The Ms. Earth candidates enjoyed the experience very much sincesome of them are avid viewers of Deal or No Dealin their home countries.


"It was really fun. I've been watching Deal or NoDeal back in the States. I can't wait to tell my friends that Iexperienced being a 26k model in the Philippine version of the show," said MissUSA Lisa Forbes.


No wonder featured celebrity players Dennis Padilla and Long Mejia had a reallytough time choosing which briefcases to open with the 26 captivating beautiesstanding before them.


The special appearance of Miss Earth candidates is part of the pageant'spromotion for its coronation night on November 11. The Miss Earth 2007coronation night, which will take place at the University of thePhilippines-Diliman Theater, will be televised live on Sunday at 9:30 p.m.


Catch aglimpse of the world-class beauties in Kapamilya, Deal or No Deal onWednesday, November 7, before TV Patrol Worldon ABS-CBN.