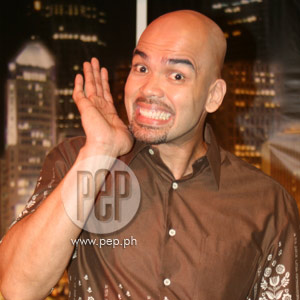 ---

ABC-5 launchessix new "pumped and loaded" programs offering different kinds of entertainmentfor its viewers: four new sports programs, an interactive gameshow and a hitTaiwanese drama.
THE NBA. The popular basketballshow and home to the Lakers, Pistons, Magic, and last year's champion, the SanAntonio Spurs, is now on ABC-5. The NBA will once again be seen in thelocal channel; it's the first time in the history of television that the NBAand PBA are in the same station. Now, you can literally enjoy both sides of theworld of basketball without switching channels. Also, catch the spanking newseason of NBA Live every Saturday (11:15 a.m.) and Sunday (10:30 a.m.) and House of Hoops, a special basketballshow every Monday and Thursday, 7 p.m. on ABC-5.
FORFIGHT FANS. AspiringPacquiaos will get a kick out of the new offerings of ABC-5. Filipinos justcan't get enough of boxing, and with good reason. It is in boxing thatFilipinos are on equal footing with foreign athletes. In boxing weproduced world-renowned champs Manny Pacquiao and Gabriel "Flash"Elorde. Now, here's the good news for all boxing aficionados—not justone but two fight shows on ABC-5: World-ClassBoxing and Ultimate FightingChampionship (UFC) which air every Sunday (1 p.m.) and Saturday (9 p.m.),respectively.
Weknow it's all scripted—the kicks, the throws, the grunts, and the punches. Butprofessional wrestling seems to have captured the fancy of thousands of sportsfans around the world that people begin to ask: what is it about wrestling thatthrills so many people? Well, to know the answer catch Smackdown on ABC-5 starting November 18. This television program for World Wrestling Entertainment(WWE) airs at 10 p.m., rightafter Shall We Dance: The Celebrity DanceChallenge.
ADVERTISEMENT - CONTINUE READING BELOW
MEETJUDGE BAO. One ofthe most watched Asianovelas in the country, MeteorGarden, came from Taiwan and it was quite a big hit in nearby nations. Now,ABC-5 presents another entertaining Taiwanese drama series for fans of thegenre. Judge Bao, a Mandarin epicdrama, is a riveting costume drama loosely based on the life of China'slegendary Judge Bao Zheng and his group of heroic helpers, who together solvecases and catch criminals. Starring talented actor Cin Chao-Chun, thisAsianovela is expected to entertain Pinoy viewers weeknights at 10 p.m.
WATCH ANDWIN WIN WIN. Basketballplayer-turned-comedian Benjie Paras and comedienne K Brosas will amuse viewersof ABC-5's interactive gameshow: Win WinWin. Benjie will host the show everyday at 11 p.m. while K Brosas will fillin his shoes every Saturday. Viewers can triple their chances of winning byjust watching the show and using their mobile phones to text when instructed todo so. Win Win Win is one way to bag easy money, and you get entertained by Benjie's and K's funny antics. The showis definitely a way to spend your late nights at home, especially if you arefeeling lucky.
These newshows are just the start of a new and revitalized programming offered by a"pumped and loaded" ABC-5.