NOTE: This review tackles the first edition of ABS-CBN's Christmas station ID, which has, at press time, registered 1.5 million views on YouTube.


ABS-CBN aims to outdo its Christmas station ID every year.


To achieve this, the Kapamilya Network consistently combines star power with "appeal-to-emotion" vignettes.


Take the 2013 edition for example. Dubbed "Magkasama Tayo sa Kwento Ng Pasko," this year's station ID has adapted all the features that have made the previous ones delightfully watchable.
These include creating a theme song with uplifting lyrics, making use of traditional Filipino Christmas scenes, and filming abroad in recognizable landmarks.


ABS-CBN has mastered the formula—both the art and science—of producing these station IDs.


With this year's presentation tied up with the Kapamilya Network's 60th anniversary celebration, the task of telling the "kwento," or story, of every Filipino makes the station ID even more meaningful and special.
"Magkasama Tayo sa Kwento Ng Pasko" elicits a heartwarming feeling, not because of the bigness of its stars, or the outstanding locations, or even the fact that no less than Lea Salonga sings the opening song in New York City's Times Square.
This station ID is all about the "kwento" which we Filipinos never run out of.
We create stories when we are happy and festive, more so when we are lonely. We create stories in times of tragedy, and even bigger stories on the bayanihan and heroism called for in those times.
The vignettes in the station ID feature Kapamilya stars interacting with regular folk—here in the Philippines and abroad.


The goosebump-inducing mini stories have a genuine feel to them and give the impression that the big-name stars are accessible to ordinary people.
There is emotional connection, especially in the reaction of those with the good fortune to share special moments with their favorite celebrities.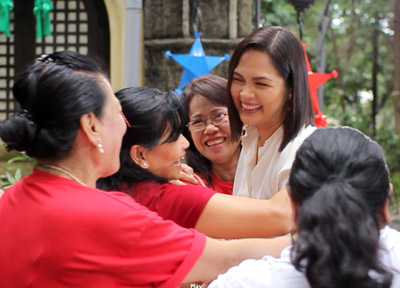 Judy Ann Santos visited the Women's Crisis Center


The station ID is all about connecting to its core audience and understanding what they want, what makes them happy, sad, scared, surprised, and inspired.


ABS-CBN produces excellent station IDs based on its strengths: loyal fans and star quality.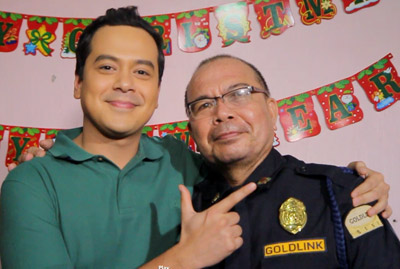 John Lloyd Cruz brings joy to the security guard of the Star Magic office


By simply showing that the station loves these people back and treats them as family, magic happens.
I believe this 2013 Christmas Station ID is the best I've seen since the now iconic "Star Ng Pasko."


ABS-CBN need not concoct stories to get viewers emotionally attached to this Christmas video.


Many stories—real ones—are still waiting to be told. And our own stories as Filipinos trump any form of fiction.