Whatever changes are lined up this season, American Idol can lay its claim as the only TV singing competition show to produce numerous hits and award-winning recording artists with 200 albums released from all Idol finalists combined, No.1 hits on the Billboard charts over 400 times, and more than 250 million iTunes downloads after twelve seasons.
Hosted by Ryan Seacrest, American Idol Season 13 features returning judges Keith Urban and Jennifer Lopez, along with the newest addition to the panel, Grammy and Emmy award winning singer-actor, Harry Connick Jr.


Long-time Idol judge Randy Jackson returns as an in-house mentor as the series continues to find its next singing superstar. Fans will also have the chance to see more Idol alums participate in this season.
For this season, the judges travel to Atlanta, Austin, Boston, Detroit, Omaha, Salt Lake City, and San Francisco to find the next hitmaker. Like previous seasons of Idol, the judges will narrow down the finialists who will perform live on the AI stage. The viewing public, then, gets to decide who will advance and become the 13th Idol winner.


ETC provided PEP.ph (Philippine Entertainment Portal) with an interview transcript wherein Harry Connick Jr. talks about his shift from being a mentor to a resident judge in AI.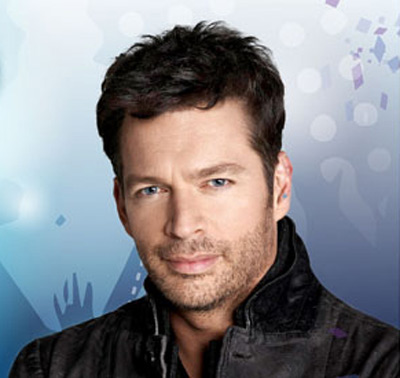 Harry Connick Jr.


Here are exceprts from the interview:


What made you want to become a judge in American Idol?

Harry: Well, my whole life has been a lot of interaction with people who are a lot better than I am whether it's in a one-on-one teaching situation or a clinic or mentorship or master class, and as I got older, I started to be on the giving end of those things. I would spend a lot of time talking to kids in high school, college, even professional people about how they can improve. So, I feel very comfortable in that kind of environment.

So, when American Idol called a few years ago to ask me to be a mentor, it felt like a very natural thing to do. And, then they called me back last year to do it again and I had a great time. I really, really enjoyed spending time with those talented young performers.

Then they called and asked me if I wanted to be a judge, which is different than being a mentor because you don't really have the intensity of the interaction but you get to share your views with a lot more people and try to help them develop their talent. So, it just felt like a natural thing to do.

Plus I love television, I love being in front of an audience. I love talking about music. So, there are a lot of things about being on American Idol that I really, really like. So, it feels really good so far.


How are you relating with the other judges and how are you different from them?

Harry: Well, first of all, I really love being up there with them. They're extremely bright people, highly successful, have very strong work ethics and very strong convictions about what they do and they're the best in the business at their respective jobs. We're completely different. We're different brains, different personalities, different philosophies.

I think what I bring to it is I have a lot of experience as a player, as a singer and as a kind of an overall entertainer that's unique to my own life. It's like the movies I've done are different than the ones that Jennifer's done and the concerts I've played are different than Keith's. So, just by virtue of our own experience, I think I can bring something a little bit different.


When you served as a mentor last season, you put a lot of emphasis on the importance of the contestants understanding the meaning of the lyrics of the songs that they chose in order to give their performance more depth. Is this something you're going to be looking for now that you're a judge?

Harry: Yes, that's huge. Unless they're singing a tune that's really a groove-based tune like a lot of those disco tunes that I grew up listening to, it's really not about the lyrics. The lyrics are just kind of there to have you sing something. It's really about a dance tune. So, sometimes they sing tunes that the lyrics really aren't that important and I really don't care, but if they're going to sing a lyric, then you have to really start picking it apart.

Sometimes, they'll listen to you when you say understand the words but then they'll over sing it or maybe it's kind of one dimensional. There is a lot of little roads you can go down for improvement, but absolutely. These are singers. You need to know how to sing a song. You need to know what you're singing about, and interestingly to me, that is not that important to a lot of singers; they just sing but they're not connected to the lyrics. That's profound to me—but it's interesting to talk about. I'm glad we have a chance to do it on this great show.


Has there been anything that has surprised yourself about how you judged or if it was difficult, what you had to reach inside to find when you judge and sometimes give bad news.

Harry: Well, there were no surprises because sometimes you do have to give bad news and sometimes that's the best thing these kids can hear is the truth. In fact, all times it's the best thing they can hear, and sometimes the performances are great, and sometimes the performances are terrible and I would want to be told or I would want my friends and children to be told absolute truth. I think you can be diplomatic about it, but you also have to be real. You have to tell it like it is.


Is there anything specific that you're looking forward to as the show goes forward?

Harry: Honestly, as broad as this sounds, I really am just looking forward to being on the show. We've worked, I don't know how many days, but if you include like the audition days in different cities, Hollywood week, all of these things, every time American Idol is on the calendar, I just bound out of bed with great excitement and enthusiasm, like it's really, really fun.

It's extremely intense. The days are long. It's very emotional, but it's just the wildest ride and it's a wonderful ride with great people and I really just like being a part of it. I thought it would be like that but it's hard to come and speak about the specifics before you've actually done it. So, all I had to base it on was my last times mentoring, but I'm telling you, it is a great, great show with great people at the helm and we're just having a ball.


In previous years, Idol has crowned a lot of artists to fall in categories outside of your own as far as genres go. What are the odds of finding the next Harry Connick Jr. this season?

Harry: I don't know. Hopefully there's only one me and you'll never find the next one..."



ETC lets viewers express their opinions on Twitter (@etc_channel) and its Facebook page (facebook.com/etctv). Select fans can win prizes from the channel while other comments can be shown on air. Interested viewers are asked to use the hashtag: #aionetc.
Fans also have another way to watch the latest match airing episodes of American Idol XIII through ETC's online streaming via http://www.blink-now.com where they can register for free.
American Idol XIII premieres this Thursday, January 16, LIVE via satellite at 6 p.m. with a primetime telecast at 8 p.m. and January 17, Friday LIVE via satellite at 6 p.m. with a primetime telecast at 9 p.m.

ETC is seen on UHF Channel 21, Sky Cable and Destiny Digital Ch. 16, Global Destiny Ch. 28, Cignal Ch. 9, Cable Link Ch. 34 and various cable operators nationwide.