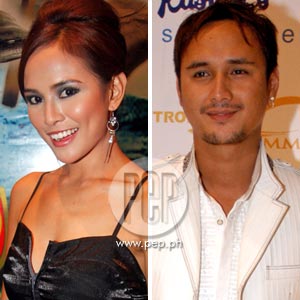 ---

Director LinoCayetano helms this week's episode of Maalala Mo Kaya. In the November30 episode of MMK, Wendy Valdez plays Donna, an ambitious girl who wants toimprove her life by marrying into a rich family. However, she is pursued by apersistent suitor named Robert (John Estrada) who is far from being the man ofher dreams.


Writer: Francis Xavier E. Pasion
Director: Lino Cayetano
Cast:
John Estrada - Robert
Wendy Valdez - Donna
Jaja Gonzales - Maricel
DJ Durano - Miloy



SYNOPSIS. ABS-CBN'santhology show tells the story of Donna (Wendy Valdez), a probinsyanawho is fed up with working in a palengke. She believes that getting a decentjob in the city and eventually marrying a corporate guy would make her happy.But the only job she finds is a job at the burger stand, and her suitor Robert(John Estrada) is a "mere fireman" who works in front of her burger stand. Shedidn't plan on falling in love with him but she does. Now, Donna has to make achoice whether she would pursue improving her social status, or marry for loveand end up just like her parents. In the end, she chooses Robert and realizesthat happiness was just in front of her, eye level, not the pot of gold at theend of the rainbow.
Maalala Mo Kaya,hosted by Charo Santos-Concio, airs Friday night on ABS-CBN's Primetime Bida.