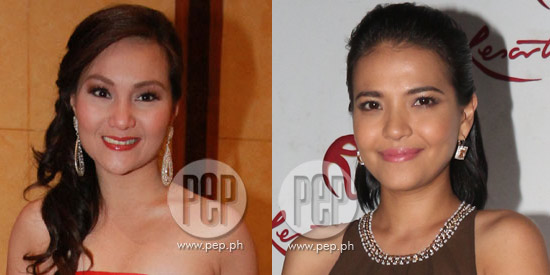 ---

PRESS STATEMENT FROM GMA-7:


True to its promise of providing superior and all-out entertainment to its viewers, GMA Network gives happiness an all-new meaning through the newest morning talk/variety program Basta Every Day Happy.


This upcoming morning show brings Donita Rose, Gladys Reyes, Alessandra de Rossi, and Chef Boy Logro together for the first time on Philippine TV to brighten up the mornings of Filipino viewers as they engage in various segments and fun-filled intermission numbers.


As GMA Network constantly seeks to spread positive vibes to every Filipino household, it brings to Kapuso viewers a morning show that will encourage everyone to take an active step in making one's self happy through the simple pleasures of life to consequently affect someone else's happiness.


Showcasing the Filipinos' unique trait of being naturally cheerful, Basta Every Day Happy presents happiness found in various forms. It can be as simple as stumbling upon a hilarious Instagram or YouTube post, an amazing food discovery, completing one's bucket list, or a deed of paying it forward that will make someone else happy.


Kapuso viewers can also expect happier mornings as it will consistently provide memorable episodes on Philippine television today through a mixture of fun segments and inspiring conversations between the hosts and the guests.


Directed by Louie Ignacio, Basta Every Day Happy will certainly be another well-loved morning program of the Filipino viewers from all ages. Created by the GMA Entertainment TV Group, this morning talk/variety program is under the supervision of Senior Vice President for Entertainment TV Lilybeth G. Rasonable; Assistant Vice President for Talk, Magazines, Musical, Reality Productions and TV Specials Darling P. De Jesus; Program Manager Jenny Cordova-Reyes; and Executive Producer Gladys Hernando.


Catch the premiere of Basta Every Day Happy that will bring brighter and happier mornings to Filipino homes starting May 12 at 11:00 AM on GMA-7.


ADVERTISEMENT - CONTINUE READING BELOW