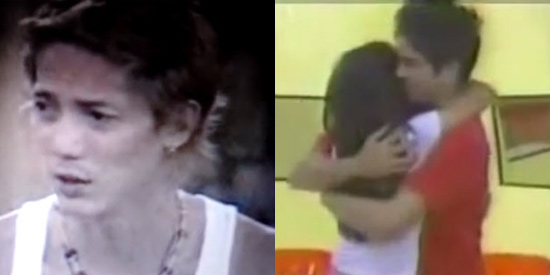 ---
Gather a group of ordinary people (and even celebrities), put them all under one roof for as long as 100 days, and let the cameras roll. As the "Teleserye ng Totoong Buhay," Pinoy Big Brother (PBB) has been one of the most successful and longest-running reality TV competitions in the Philippines.

PBB has been a launching pad for stars such as Sam Milby, Kim Chiu, Gerald Anderson, Zanjoe Marudo, Melai Cantiveros, Jason Francisco, Sam Pinto, James Reid and more.
Now on its 11th season, Pinoy Big Brother All In premiered on April 27, 2014. For this edition, the housemates are a mix of teens, adults, and celebrities. To mark the show's return, PEP.ph looks back at famous moments of PBB—from the kilig-worthy to the cringe-worthy—that kept audiences hooked.
1. Rustom Padilla comes out
Season: Pinoy Big Brother Celebrity Edition 1 (2006)
Rumors had long been swirling about the sexuality of matinee idol Rustom Padilla—who comes from the macho Padilla clan and was formerly married to Carmina Villarroel. Rustom made a comeback in the local showbiz scene by joining Pinoy Big Brother Celebrity Edition.
ADVERTISEMENT - CONTINUE READING BELOW
The whole country was riveted when Rustom came out of the closet on national TV on February 28, 2006, confiding in fellow housemate Keanna Reeves: "And I had no choice kasi na-realize ko, I am gay…Sinasabi ko sa 'yo ngayon at sinasabi ko sa lahat ng tao, kasi hindi ako masamang tao." Rustom also revealed that he was physically abused as a child for wearing girl's clothes and that he was confused about his sexuality for a long time. Rustom opted to voluntarily leave the house on day 45. He has since "buried" Rustom Padilla and changed his name (and gender identity) to BB Gandanghari.
READ: Rustom Padilla: "I am gay."
2. Kim Chiu and Gerald Anderson become household names
Season: Pinoy Big Brother Teen Edition 1 (2006)
Kim Chiu rose to fame in the first PBB Teen Edition wherein she emerged as the winner. One of her most unforgettable moments inside the PBB house was when she showcased her flexibility by twisting and bending her body. Her skill was eventually tapped in a comedy show and she even landed an endorsement for a pretzel brand for this unusual ability.

It was also during this edition when Kim got to meet Gerald Anderson. Initially, Kim had feelings for Mikee Lee while Gerald had a crush on Nina Jose.

However, it became apparent that the cute chinita from Cebu and handsome Amboy from General Santos City had undeniable chemistry and wholesome charm.

When Kim and Gerald left Kuya'shouse, they were paired onscreen in teleseryesand movies, becoming one of the most popular (and bankable) love teams around. They denied they were a couple, but announced their surprising break-up in 2010 amidst controversy.

Kim is now paired with Xian Lim while Gerald has confirmed his relationship with Maja Salvador. Kim had a falling out with her former best friend Maja but the two have since reconciled. Whether you are a KimXi (Kim-Xian) fan or a Kimerald (Kim-Gerald) fan, it all started in the closely monitored house.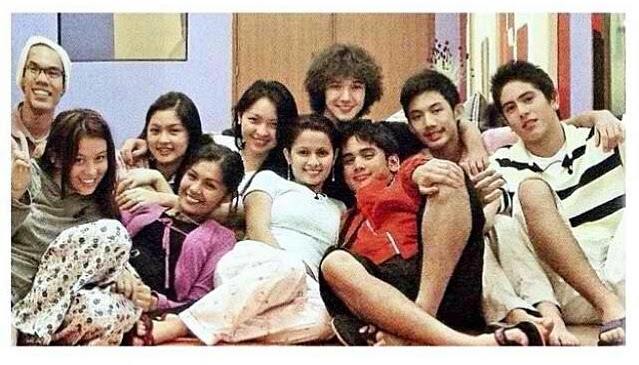 PBB Teen Edition 1 housemates



ADVERTISEMENT - CONTINUE READING BELOW
3. Melason love story blossoms
Season: Pinoy Big Brother Double Up (2009)
Melai Cantiveros and Jason Francisco found love inside the PBB house. She was dubbed "Inday Kenkay ng Gensan" while he was called "Boy Astig ng Mindoro." Proving that opposites attract, the quirky gal and tough guy instantly had good rapport and were quite the funny pair. They bickered and bantered and made each other laugh. They had their ups and downs—forced separations, a love triangle with Melai's boyfriend, Roy—but they could no longer deny their feelings for each other. Melason fans got plenty of kilig moments, from their picnic date to Jason's romantic declaration, which was backed by a marching band.
Their love team was so successful that ABS-CBN launched a spin-off reality show titled Melason In Love. They broke up in early 2012, patched things up by August, and got married in December last year. Melai gave birth to their baby girl on April 3, 2014. Looks like Melason is here to stay.
ADVERTISEMENT - CONTINUE READING BELOW
4. Baron Geisler gets kicked out for drunken antics
Season: Pinoy Big Brother Celebrity Edition 2 (2007)
Wild child Baron Geisler has a history of alcohol addiction, so you can guess what happened when PBB had a "Boracay beach party" with an open bar. Yep, Baron got drunk. He went around kissing the girls, wore his underwear on his head, made lewd gestures to his female housemates, and cursed Kuya in the confession room. The next day, he was shown footage of his strange behavior and he promised not to drink again. Kuya gave him a second chance.
Two weeks later, during the housemates' Christmas Party, Baron drank several beers and got intoxicated again. He verbally abused the other housemates and even threatened model Will Devaughn. This time, he was forcefully evicted from the PBB house. In an interview with The Buzz, Baron apologized and admitted that he had "messed up" and disappointed people, including his mother.
ADVERTISEMENT - CONTINUE READING BELOW
READ: Baron Geisler booted out of "Pinoy Big Brother" house
5. Sam Milby and Chx Alcala's kissing in pool merits suspension from MTRCB
Season: Pinoy Big Brother Season 1 (2005)
Sam Milby and Chx Alcala got hot and heavy on the pool, as did Cass Ponti and Uma Khouny. The "torrid" kissing caught the attention of the Movie and Television Review and Classification Board (MTRCB) and they released a suspension order on PBB Season 1. As compliance, PBB did not air for an episode.
Hey love birds, get a room! On second thought, don't.
READ: Pinoy Big Brother: ABS-CBN's Big franchise hit
6. Bianca Gonzalez and Zanjoe Marudo get close
Season: Pinoy Big Brother Celebrity Edition 1 (2006)
TV host Bianca Gonzalez and Bench model Zanjoe Marudo became fast friends and were pretty inseparable during their season. Their tight hugs and sweet moments won "Bianjoe" a lot of fans. The two had a mutual admiration for each other. But there was one hitch—Bianca had a boyfriend, Direk Lino Cayetano. Audiences were left guessing if Bianjoe's friendship had turned into an affair. Bianca and Lino called it quits on October 2006, about seven months after Bianca finished her stint in Kuya's house.
ADVERTISEMENT - CONTINUE READING BELOW
For the record, Bianca admitted she got confused about her feelings but she and Zanjoe were just friends: "I admit na may mga times na talagang nalito ako. Nung pumasok ako sa bahay, hindi ko inexpect na mangyayari yun. Kumbaga noong pumasok ako ng bahay last priority ko yun makahanap ng someone to care for. Even though alam ko na na hurt si Lino when I admitted na na-confuse ako, sure ako na pumasok ako na mahal ko siya at lumabas ako na mahal ko pa rin siya."
Lino Cayetano and former Ateneo Blue Eagles volleyball player Fille Cainglet tied the knot on December 27, 2013. Bianca and cager JC Intal got engaged last March. Zanjoe is still going strong with longtime girlfriend Bea Alonzo.
At least, fans can always reminisce about Bianjoe's close bond through fan-made Youtube videos.
READ: Bianca Gonzales: The girl next door
7. Wendy Valdez gets no love from PBB fans
ADVERTISEMENT - CONTINUE READING BELOW
Season: Pinoy Big Brother Season 2 (2007)
Beauty queen Wendy Valdez was the girl everyone loved to hate. Her bad attitude towards housemates, backstabbing of Gee-Ann Abrahan, and love-hate relationship with Bruce Quebral did not endear her to audiences. Wendy was voted off, but she was given another opportunity to return to the house.
The biggest drama of the season was Wendy's angry rant when she learned that Gee-Ann and Bea Saw had nominated her for eviction. Wendy was so disliked that when she was included in the Big Four, the audience reacted with loud boos and chanted "Wendy, labas!" This prompted the hosts to announce that the audience could not bring bottled water and canned softdrinks to the Big Night at Araneta Coliseum, for fear they would throw it at Wendy.

There was also speculation that the voting process for eviction was rigged and that the show's unit head, Direk Lauren Dyogi, was favoring Wendy because she pulled in ratings.
ADVERTISEMENT - CONTINUE READING BELOW
READ: Wendy Valdez's inclusion in PBB Big Four booed by audience
8. Mcoy Fundales storms out of the PBB house over plagiarism issue
Season: Pinoy Big Brother Celebrity Edition 2 (2007)
The celebrity housemates were tasked to produce a 15-minute film. But problems arose when Kuya questioned the originality of Mcoy's script and said it was very similar to the plot of Gabriel Garcia Marquez's short story, The Ghosts of August.
The implication of plagiarism was a sensitive topic for the former Orange & Lemons frontman, whose band had previously been accused of ripping off UK band The Care's song "Chandelier" when they composed "Pinoy Ako." Mcoy and Kuya tried to clear the air in the confession room, but it only raised the ire of the singer, who had had enough and decided to quit the show. Mcoy voluntarily exited the house on day 40 and Ethel Booba, who had her own issues with the show, followed suit.
ADVERTISEMENT - CONTINUE READING BELOW
READ: Mcoy Fundales and Ethel Booba exit voluntarily from "Pinoy Big Brother" house
9. Ethel Booba tries to escape Big Brother's house
Season: Pinoy Big Brother Celebrity Edition 2 (2007)
Things can get crazy inside the PBB house. Ethel was offended when Kuya advised the housemates to look more presentable to the viewing public. This hit a nerve with the "Ultimate Pasaway." She packed her things and was planning to escape the house by jumping over the wall. She also threatened to slash her wrist with a razor. Will Devaughn, along with Donnie Geisler and Mcoy Fundales, tried to calm her down and persuaded her to talk to Kuya. Ethel had a heart-to-heart with Kuya and they were able to resolve their issues.
10. Maricris Dizon and Beatriz Saw have a huge fight
Season: Pinoy Big Brother Season 2 (2007)
The catfight between the two housemates started when Maricris Dizon told Nel Rapiz that Beatriz Saw had a crush on him. To confirm her assumption, she rudely asked Bea to admit it in front of Nel and continued to provoke Bea until a heated exchange erupted. In the middle of their fierce confrontation, Bea uttered the memorable lines: "Ang respeto, hindi 'yan ini-impose Maricris, ini-earn 'yan! Act your age!"
ADVERTISEMENT - CONTINUE READING BELOW
Their argument escalated to the point that Maricris verbally threatened to stab Bea. As punishment for this violation, Maricris was forcefully evicted from the house. She later expressed regret for her outburst.
READ: PBB evictee Maricris Dizon regrets verbal threat against another housemate
11. Mariel Rodriguez says, "baduy sa GMA."
Season: Pinoy Big Brother Celebrity Edition 2 (2007)
Not long after she said "kadiri ang showbiz" inside the PBB house, PEP reported that Mariel Rodriguez was caught on 24/7 livestream making derogatory remarks about her former network, GMA-7, where she was once a host of Extra Challenge. Mariel and Megan Young were talking about the latter's StarStruck days and Mariel commented: "Alam mo, parang better ka na naman now kaysa noong mga days na 'yon. Kasi baduy sa GMA, aminin na natin. Come on it's true, di ba?" Then she added, "Iza Calzado is not baduy."
Later in their conversation, Mariel said, "At saka ang daming plastik pala sa showbiz, 'no? I didn't realize it." Megan agreed, saying, "Lalo na sa mga reality shows na ganyan, sa StarStruck."
ADVERTISEMENT - CONTINUE READING BELOW
Mariel was caught putting her foot in her mouth and it certainly got tongues wagging.


READ: Mariel Rodriguez caught saying "Baduy sa GMA."
12. Filipino-Italian teen Alex Anselmuccio gets circumcised
Season: Pinoy Big Brother Teen Edition Plus (2008)
Proving that nothing is too private for reality TV, 18-year-old Alex Anselmuccio had his circumcision done in the PBB house. Dubbed the "Italian Valentino," Alex shared that circumcision was not common practice in Italy, but he decided to undergo this rite of passage for Filipino boys. A free mass circumcision activity was held at the eviction hall, where doctors from Capitol Medical Center performed the procedure on a hundred boys, aged 10-18 years old.
13. Tom Mott is forcefully evicted for punching a wall
Season: Pinoy Big Brother Double Up (2009)
Long before his breakthrough role as Vincent in My Husband's Lover, Tom Rodriguez (formerly Tom Mott) was a Pinoy Big Brother housemate who was known as the "Romantic Stud ng Samar." Tom got frustrated after losing games in the Pinoy Big Battle where they had to compete with the other house. He slammed his fist against a wall, hurting his hand and damaging the wall. He was rushed to the hospital and confined for 22 hours. A remorseful Tom returned to the house and explained that he wasn't feeling well during the game and got carried away by emotion. However, according to the rules, any form of violence will be met with forced eviction.
ADVERTISEMENT - CONTINUE READING BELOW
Fortunately, leaving the PBB house did not put a dent in Tom's acting career.
READ: Tom Mott of PBB Double Up is rushed to the hospital
14. Tensions erupt between guardians and teen
Season: Pinoy Big Brother Teen Edition Plus (2008)

Who would have thought that dishwashing duty could actually bring out the hostile side of people?
Fourteen adults entered the house to act as "Guardians" and watch over the teen housemates. However, Daddy John (Kevin Flood's father) and "Lethal Lasallite" Josef Elizalde had an intense confrontation, which started when John reprimanded Josef for being a "señorito" and not doing his share of the housework. Tempers flared. John lashed out, Josef punched the wall, and Tita Anna (Josef's aunt) rushed to her nephew's defense.
Dishwashing has never been this dramatic.
READ: Kevin and Daddy John exit from "Pinoy Big Brother" Teen Edition Plus
15. Teenagers show aggressive side; Vice Ganda pokes fun at PBB Teens
ADVERTISEMENT - CONTINUE READING BELOW
Season: Pinoy Big Brother Teen Edition 4 (2012)
Kids these days! While inside the PBB house, Karen Reyes popularized the phrase "Hug mo 'ko!" when she pleaded for Kit Thompson to give her a hug.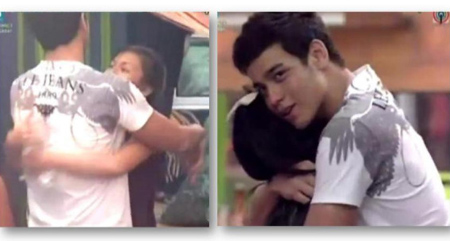 Karen Reyes and Kit Thompson


Comedian Vice Ganda made fun of the quick romances between the teen housemates by coining the term "PBB teens" to describe someone who is "malandi" or a flirt. He joked about them in several episodes of his show, Gandang Gabi, Vice. He was later invited to enter Kuya's house and critique the teens. Afterwards, Vice admits it changed his perception of some of the housemates.
ADVERTISEMENT - CONTINUE READING BELOW


PEPsters, what do you consider as your most memorable moment inside the Pinoy Big Brother house?

Share your thoughts in the comments section below.