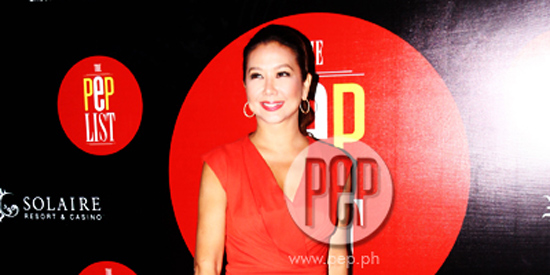 ---
Rated K will take its viewers to Japan this Sunday, May 25, to witness a special surprise done by Filipino-Japanese sumo wrestler for his Filipina mother.
The segment is part of ABS-CBN's first collaborative project with Japan's public broadcaster NHK.
It is based on NHK's program segment "Happy Surprise," which features different people who want to surprise a special person they care about by setting up a fake documentary.
In the special ABS-CBN-NHK-produced "Happy Surprise" segment, Filipino-Japanese sumo wrestler Masunoyama surprises and shows his love and gratitude for his Filipino mother, Maria Christine, who raised him and his siblings on her own.
Under the impression that Rated K anchor Korina Sanchez is featuring Filipinos living in Japan, Maria Christine goes around famous tourist attractions and landmarks in Tokyo with the Kapamilya TV host.
As she is being interviewed, Maria Christine is suddenly surprised by a flash mob of sumo wrestlers, led by her son Masunoyama, which moves her to tears.
ADVERTISEMENT - CONTINUE READING BELOW
Relating her experience in doing this segment, Korina told the media in a recent press conference, "The NHK group was very gracious and we were astounded with the preparation of the whole group.
"I've never seen one segment with eleven cameras—from the air, on the floor, and everywhere else.
"We were very impressed. I thought it was most impressive that they will give so much attention to a story like that, which is truly unusual."
She also noted, "It's our great blessing that it involves Filipinos. It's also a blessing because we were given a chance to go there so that we experience it with them and bring back the story home to the Philippines. So, thank you so much NHK."
Korina further described the surprise they prepared for Maria Christine.
"As far as we are concerned, as soon as the flash mob was in place, everybody was just elated.
ADVERTISEMENT - CONTINUE READING BELOW
"I've never seen a flash mob by half-naked men.
"All those sumo wrestlers dancing is a treat in itself.
"But a whole mob of sumo wrestlers, I think, is something we've never seen before. So, we're very excited and hoping to get a lot."
The segment will also be shown this month in "Happy Surprise" in Japan.
Watch the "Happy Surprise" co-produced by ABS-CBN and NHK featuring Masunoyama, his mother Marie Christine, and their family on Rated K this Sunday, May 25, at 8:30 PM on ABS-CBN.