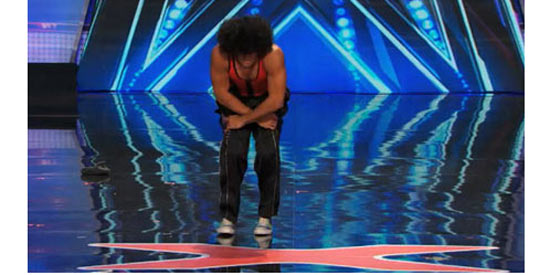 ---
Gab Valenciano has backed out from America's Got Talent in order to pursue more "permanent opportunities" for his career.
Last April, it was reported that Gab Valenciano auditioned for the 9th season of America's Got Talent.
In fact, he was seen in the teaser of America's Got Talent wherein he could be seen ripping off his black jogging pants to reveal multi-colored leggings underneath.
In an interview with ABS-CBN News, Gab explained why he quit America's Got Talent.
"Whenever people ask me, 'Did you actually make it?' I actually did pero yun nga, when we got deeper into it, me, my mom and my dad, we all talked about it and we all realized na parang in show business, especially in reality TV, parang you're not reassured na you will make it unlike getting into a business where ito talaga yung ginawa ko.
"I love making music, I love making videos. I realized I want to do this for a living."
Gab pointed out that he would rather focus on his
long-term goals instead of "30-second fame."
He was quoted as saying: "What I went there for is music production and video production. I had to choose if I wanted my 30 seconds of fame or if I wanted something that would last my whole career."
He then shared his vision of putting up his own media company with a small group of people.
"I am actually putting up my own media company which is going to be based in the States and basically it's going to be all video and music content.
"We are going to be a team of five people that are going to be shooting, recording--all of these things. It's something na ito talaga yung pinuntahan ko sa States. I studied for it. I graduated already. So I'm really excited for that."
Gab admits being seen on the hit reality talent search would be have been a big boost for him.
"In the beginning parang I felt a little 'Is this really what I want to do?' Parang masaya if I do it. At the end of the day, I have to think long term. I went to the States for this reason. I'm not going to get distracted for something else. It would have been a great opportunity to be seen and exposed pero I have to think of my entire career in the US."
The son of Gary Valenciano and Angeli Pangilinan also disclosed that there are plans for him to join the repeat of the concert Arise.
Gab says about his father's concert: "He has a repeat of Arise so I'm back for that. Pero sabi ko maybe I'll go back a little earlier kasi by the time I get back to the U.S., I'll be working non-stop so might as well take advantage of the moment."
ADVERTISEMENT - CONTINUE READING BELOW