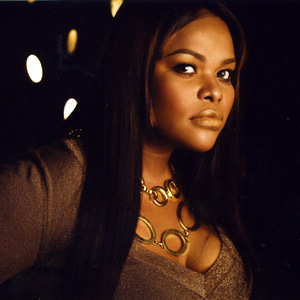 ---

Thevery first Asian Idol will be held in Jakarta, Indonesia, this weekend.It will be aired via satellite on ABC-5 this Saturday (performance show) at 8p.m. and Sunday (results special) at 10 p.m.
AsianIdol is the specialAsian franchise of the world's most popular reality singing competition AmericanIdol and will feature the winning "Idols" from six Asian countries: the Philippines, Singapore, Vietnam, Indonesia, India andMalaysia.
Unlikeits longer-running counterparts, this special Asian Idol competitionwill be a one-time competition in which the six internationalidols from their respective countries will perform in one grand show. Thewinner will be declared the next day during the results special. Viewers have achance to vote for their two favorite Idol contestants.
Thetwo-night special event will feature special guests like 2006 American Idolhimself Taylor Hicks, who is scheduled to arrive in the Philippines next week.He will be joined by Australian Idol Guy Sebastian, as well as some popularperformers from Indonesia, India and Vietnam. The Philippines' own Rivermayawill also be performing in the special.
THECONTESTANTS. Here arethe profiles of the six contestants vying for the title of first Asian Idol.
MauMarcelo is the veryfirst Philippine Idol in the search conducted by ABC5. The Lucena-based singerwas the underdog in the competition, oftentimes landing in the bottom three,but despite not being the early favorite in Philippine Idol, Mau provedthat she was one powerful singer. And on December 10, 2006, Mau was declaredthe first Philippine Idol, defeating early favorites Jan Nieto and GianMagdangal.
Mauis also leading the race in an online poll conducted in the official website ofAsian Idol. She has 50.77 percent of the 25,201 total votes as of December 11.If this is any indication, then there's a big chance for a Filipino to becomethe very first Asian Idol.
VietnamIdol Phuong Vy was the winner of the first Vietnam Idol, where he won in thefinals held October 3. Phuong, who auditioned in Ho ChiMinh City, had never experienced being in the bottom three. She won over NgocAnh with total votes of 53,44 percent. She received $US10,000 and a contract withMusic Faces Company. Phuong placed second to Mau in the online poll with 23.37 percent of the votes.
ADVERTISEMENT - CONTINUE READING BELOW
Indonesiahas four Idol winners in all, but Indonesian Idol Season 2 winner MikeMohede was chosen to represent the country after he bested the three otherIdols in the runoff to Asian Idol. Mike already has a first album,titled Mike, under Sony BMG launched in 2005. His hit single "SemuaUntuk Cinta" was nominated for the Anugerah Musik Indonesia 2006. Mohede is inthe top three in the online poll with 20.50 percent.
HadyMirza was the winner ofSingapore Idol Season 2 held in 2006. He garnered 70 percent of about one millionvotes. His self-titled debut album was released in Singapore a couple of monthslater and achieved Platinum status within four days of release. In Singapore,considering the small population, albums reach Platinum Status when 15,000 albums are sold, insteadof one million as in the U.S. Hady got 2.83 percent of votes in the online poll.
JaclynVictor, popularly knownas Jac, was the winner of the first season of Malaysian Idol. Jac becameMalaysian Idol on October 16 after getting 76 perccent of the total votes. Along withthe title, she won a recording contract under Sony BMG Entertainment andcollaborated with famous Malaysian composers such as Aubrey Suwito, Azlan AbuHassan, and Ajai. Jaclyn has 2.17 percent of the online votes.
AbhijeetSawant was the firstIndian Idol. The song he sang on the final episode, Mohabbatein Lutaunga, alsobecame his most famous one. His first solo album, Aapka Abhijeet Sawant, wasreleased in 2005. Abhijeet got the lowest vote with 0.36 percent.
VOTING MECHANICS. Voting can bedone via SMS. Each voter in every country has to vote for two Idols in eachtext message. The texter cannot vote for the same Idol twice in the same SMS orelse the vote will be invalid. A viewer can vote as many times, and for as manytwo combinations as he/she wants.
Texters should indicate not the name of thecontestants, but the country represented. For Filipino viewers, typeVOTEsend to 2959 for all telecommunications providers (Globe, Smart, Sun). Forexample, in order to vote for Mau of the Philippines and Hady of Singapore, onemust type: VOTE PHIL SIN andsend to 2959 (for all telecomcompanies).
ADVERTISEMENT - CONTINUE READING BELOW
Voting starts when the host gives the signal on the Saturday (Dec. 15) performance show, and ends at 11:30 pm of Sunday, December 16 , in the results show which starts at 10 p.m.
Otherparticipating countries and their respective keywords are: VIET for Vietnam(Phuong Vy), INDO for Indonesia (Mike Mohede), MAL for Malaysia (Jaclyn Victor)and INDIA for India (Abhijeet Sawant).
AsianIdol on ABC-5 isdefinitely a must-see show this weekend! Tune in to ABC-5 on December 15(performance show) at 8 p.m. and December 16 (results special) at 10 p.m.