Cristine Reyes's comeback teleserye after three years is finally set to air on ABS-CBN.
Yesterday, March 5, the Kapamilya Network released the full trailer of its upcoming drama series, Nang Ngumiti Ang Langit.
In the show, Cristine plays Katrina, the mean daughter-in-law of Divina Salvador (Pilar Pilapil).
Cristine's Katrina character is set to wreak havoc in the lives of Ella (Kaye Abad) and her daughter, Mik-mik (Sophia Reola).
As seen in the early parts of the trailer, Katrina first displayed her mean streak to Ella when she threw her things out of their mansion.
Prior to this, Divina ordered Ella to leave their house.
This was because Ella had a forbidden love affair with Michael Villaluna (RK Bagatsing), who hails from their rival family, the Salvadors.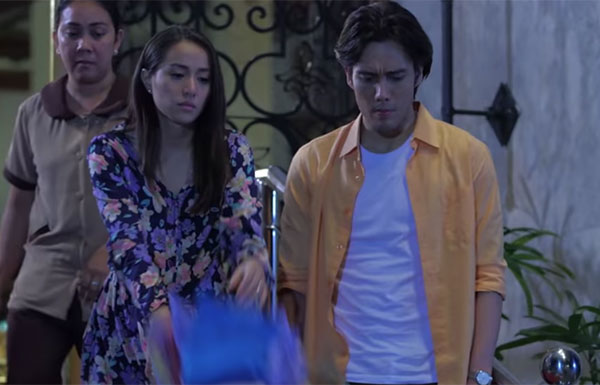 Ella later gets a taste of Katrina's slap after the death of Eric (Rafa Siguion-Reyna), Ella's half-brother and Katrina's husband.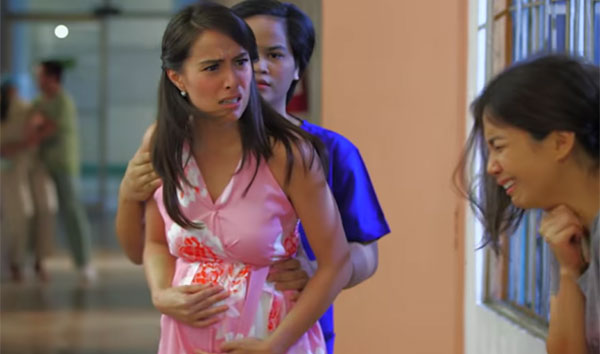 Years later, Ella gives birth to Mik-mik and dies because of leukemia.
When Mik-mik lived in the Salvador mansion, Katrina was the first to oppose Divina.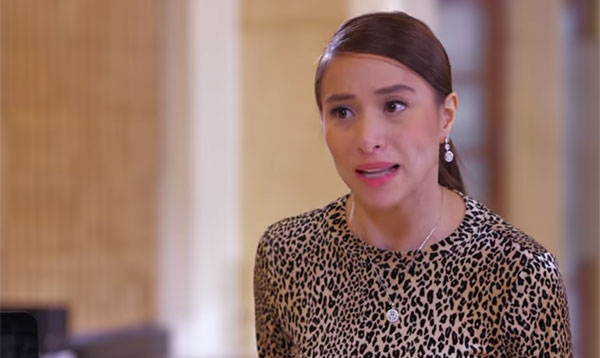 In the mansion, Katrina orders Mik-mik to wear a maid's uniform, saying, "Ganitong ganito noon ang nanay mo. Bagay na bagay sa 'yo."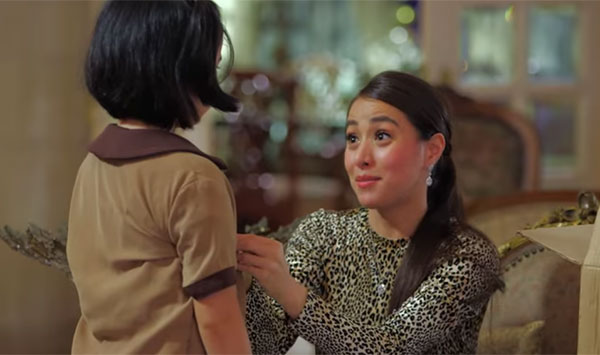 Katrina later catches her daughter, Amber (Krystal Mejes) having a fight with Mik-mik. Katrina saw the moment when Mik-mik accidentally pushed Amber to the ground.
Katrina then hurts Mik-Mik and told her, "Anong karapatan mong sampalin ang anak ko, ha? Ikaw, sampid ka lang dito, ikaw pa itong matapang!"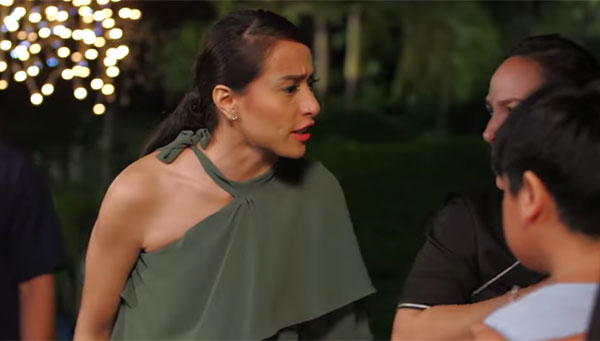 In Katrina's last scene, she catches Mik-mik talking to her plant. To annoy the child, she grabs the plant, throws it away, and steps on it, leaving the child crying.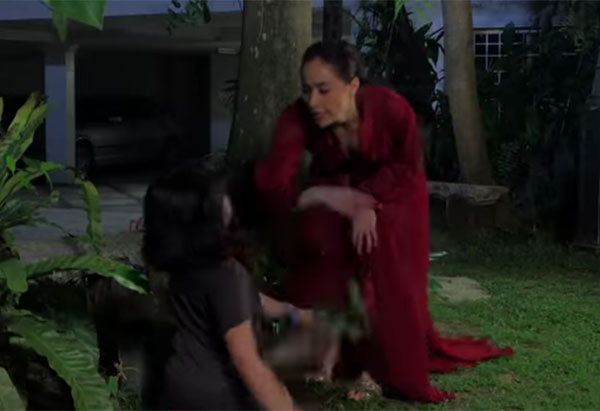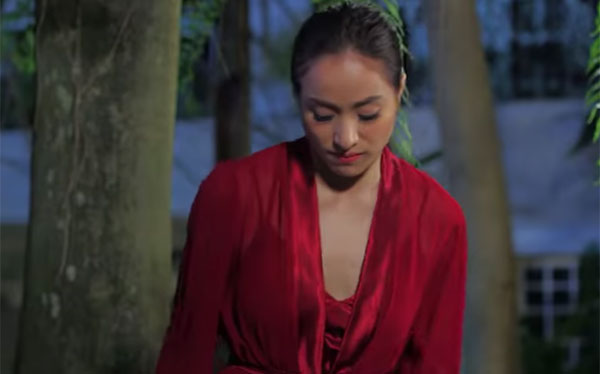 This is the first time Cristine will be playing a kontrabida after 11 years.
Her last kontrabida role was in her last GMA-7 series, MariMar. Back then, she played the role of Kim Chan, a character who was obsessed with Sergio (Dingdong Dantes).
Upon her entry to ABS-CBN, Cristine played the third wheel to Jericho Rosales and Carmen Soo in Kahit Isang Saglit. However, her role was not a kontrabida.
This means that Cristine's Katrina character in Nang Ngumiti Ang Langit will be her first kontrabida role in the Kapamilya Network.
Nang Ngumiti ang Langit, which is under the unit of Ruel S. Bayani, is set to air this March on ABS-CBN.
The network has yet to announce its exact airing date.
RELATED ARTICLES:
READ: Cristine Reyes ready to start over with new ABS-CBN teleserye
READ: Keempee de Leon returns to ABS-CBN after 16 years for this project
READ: Kaye Abad returns to television after pregnancy break
READ: Vance Larena describes co-star Cristine Reyes as a "great woman"