Some Filipino teleseryes barely make a blip on our radar, while others enter pop culture and our collective consciousness so much that we find ourselves quoting its most famous lines in our everyday conversations.
Sometimes, the story and famous lines from Filipino teleseryes just resonate with us, because we feel and see our lives being lived out onscreen.
At PEP.ph (Philippine Entertainment Portal), we strive for balance but also realize you can't have it all, so here goes our list of 10 famous lines from Filipino teleseryes, including 5 each from rival networks ABS-CBN and GMA-7. This list excludes currently airing teleseryes, even if they are insanely popular with the masses.
Our list, while by no means exhaustive, tries to present a pretty wide range of Pinoy teleseryes and their famous lines that have gripped, intrigued, and sometimes even angered viewers through the years.
Magkaribal (ABS-CBN, 2010)
Cast: Bea Alonzo, Gretchen Barretto, Angel Aquino
Brief Synopsis: This revenge romance melodrama/fashion series showcase focuses on the journeys of two fashion stalwarts (and hidden identity sisters), Gelai Agustin/Angela Abella (Bea Alonzo) and Victoria Valera/Anna Abella (Gretchen Barretto).
Separated at a young age due to accidents and tragedies (both parents are dead), Angela becomes a member of the Agustin family, renaming herself as Gelai while Anna ends up adopted by Ronaldo (and becomes Victoria). Their paths intertwine again when Victoria returns and the sisters fall in love with the same man, Louie (Derek Ramsay) himself a pawn in the schemes of Vera Cruz (Angel Aquino). Vera is out to reclaim her title as fashion queen and will do anything to bring down the sisters.
The Scene: Victoria enters the doors of Vera Couture, dressed to kill. In one of the most memorable confrontation scenes of this teleserye, this winning line has certainly made an impact and brought Vera down a couple of pegs.
Victoria tells Vera, "You want war, I'll give you war. Sabihin mo lang kung saan at kailan. I'll be there in my red stillettos!"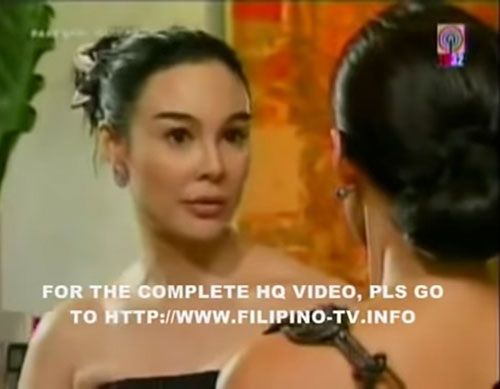 Wildflower (ABS-CBN, 2017-2018)
Cast: Maja Salvador and an ensemble cast
Brief Synopsis: This revenge drama rightly earned its place among meme and GIF makers nationwide for its many quotable lines and scenes. The story, in four seasons, follows the life of Lily Cruz (Maja Salvador). Lily falls victim to the cruel machinations of the powerful and political Ardiente family. She comes back as Ivy Aguas, a rich and strong-willed woman out to avenge the death of her parents at the hands of the Ardientes.
The Scene: A major highlight of the Kapamilya show was when Ivy Aguas, who resurfaced to be alived after being buried by Emilia and Julio Ardiente, revealed to the whole Poblacion Ardiente that she is the real Lily Cruz while wearing her gold gown!
"Pagluksaan man kayo ng iba pero kayo hinding hindi ko kayo pagluluksaan. Kaya nga hindi ako nakaitim, 'cause black is out, gold is in! Yes, just like gold, I am indestructible!"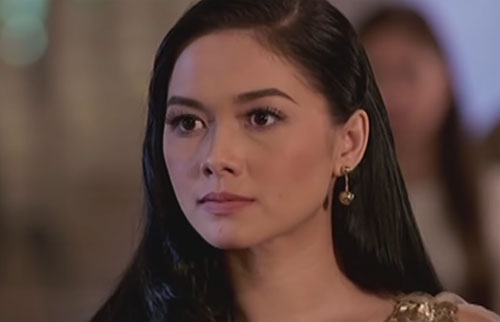 BONUS: "Sabi ko sa 'yo, huwag ako." This is the line of Ivy (Maja Salvador) to Natalie (Roxanne Barcelo), an ex-girlfriend of Arnaldo Ardiente Torillo (RK Bagatsing).
Natalie tried to stab Ivy with a shard of glass in a fit of jealousy and anger but found herself on the receiving end as Ivy overpowers her and turns the tables on her.
In another scene, Ivy/Lily's mother Camia Cruz surprised everyone with her comeback, and at the Ardiente press conference, Camia revealed all the atrocities the Ardientes did to her family.
Upon seeing the face of her nemesis, Emilia Ardiente-Torillo (Aiko Melendez), Ivy asks: "Na-stress ka ba, Emilia?"
Ika-6 na Utos (GMA-7, 2016-2018)
Cast: Sunshine Dizon, Ryza Cenon, Gabby Concepcion
Brief Synopsis: Like other teleseryes in this PEP list, Ika-6 na Utos stood out and captivated Pinoy viewers (along with meme and GIF makers, who naturally could not resist the show's many mineable lines and scenes, many of which became viral).
In a tale as old as time, Jerome "Rome" Fuentabella (Gabby Concepcion) and Emma Doqueza de Jesus-Fuentabella (Sunshine Dizon) are a married couple who have issues and problems—magnified and worsened when Rome meets Georgia Ferrer (Ryza Cenon) and haves an affair with her.
The Scene: After Emma's case gets dismissed, Emma confronts Georgia in a parking lot to hash things out and in her own words: to collect a debt. Georgia taunts her right before Emma says this line in one of the show's most scathing scenes:
"You're nothing but a perpetual kabit, a professional sabit all these years." - Emma (Sunshine Dizon) to Georgia (Ryza Cenon) in a long back-and-forth of painful barbs and replies.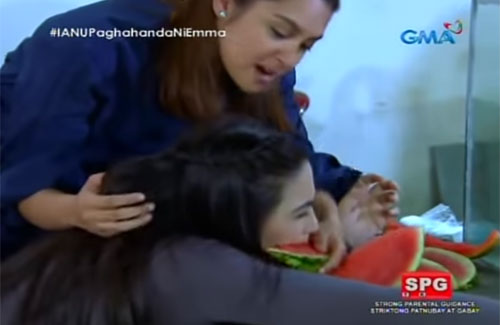 BONUS: "Excuse me, ang tagal ko nang tinapon si Rome. Isaksak mo siya sa baga mo for all I care. Pero itong stroller na ito, akin ito!" - Emma to Georgia in one of the most heated fights involving a Nerf gun, pillow-stuffed toys, and a stroller (it has to be seen to be believed!), a scene that has set the standard for one of the most unbelievable confrontation scenes in a teleserye to date.
"At proud ka pa, ha! Yan ba, Rome, ang pinagmamalaki mo? Ganyang klase ba ang gusto mong tumayo bilang ina ni Austin, ha? Babaeng pinagsawaan na ng kung sino-sinong lalaki! Professional homewrecker at mistress, demonyo pa!" - Emma to Rome with Georgia in earshot, right before Georgia attacks Emma and the catfight happens at the escalator in a mall. In an interesting twist, a real catfight in a mall between two women was also uploaded on YouTube at around this time.
My Husband's Lover (GMA-7, 2013)
Cast: Carla Abellana, Tom Rodriguez, Dennis Trillo
Brief Synopsis: This drama romance broke ground in its depiction of a loving relationship between two men, a husband's infidelity, and the consequent effect this relationship had on the husband's wife and family.
The out-of-the-box gay-themed landmark show earned praise for its three leads: Dennis Trillo as Eric del Mundo (the gay lover), Tom Rodriguez as Vincent Soriano (the husband), and Carla Abellana as Lally Agatep-Soriano (the wife). The Kapuso show bravely tackled a range of issues: from homosexual and bisexual relationships to infidelity to homophobia to society's discrimination to pre-marital sex, and more.
The Scene: Condo No. 1720 is significant as it is the love nest of Eric, who up to this point, Lally thought of as Vincent's best friend since high school. As she enters the condominium unit in Ortigas, she sees Vincent and Eric just as they are about to kiss.
Lally's bag and its contents fall to the ground with a montage of her life flashing before her eyes. Her line is one short sentence that managed to convey so much pain, betrayal, and disbelief.
The wife already had an inkling that her husband was being sweet to someone whom he referred to as "Beh." However, she had no idea that her competitor was not a woman but a member of the opposite sex.
"Siya... Siya si Beh?" - Lally (Carla Abellana) to Vincent (Tom Rodriguez) as Eric (Dennis Trillo) looks on in shock at her arrival and her discovery of them.
Across the country, viewers waited anxiously to see if the legal wife would find out about the affair between the two guys.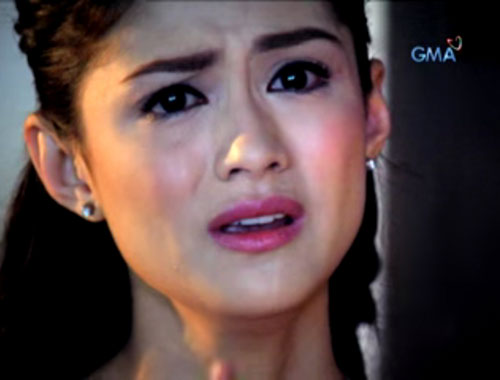 Ang Dalawang Mrs. Real (GMA-7, 2014)
Cast: Maricel Soriano, Lovi Poe, Dingdong Dantes
Brief Synopsis: Maricel Soriano played Milet, the first wife of Anthony Real (Dingdong Dantes). She later discovered that her husband got married in Cebu to Shiela (Lovi Poe).
The Scene: The two wives had an intense confrontation inside an elevator. Milet engaged in "usapang asawa sa kabit" while her husband Anthony (Dingdong Dantes) was awkwardly helpless during the entire five-minute scene. Milet did school the second wife Sheila about important life lessons and she admonished the younger woman: "Bago mo ibuka ang hita mo, mag-research ka!"
There was no chaos and mess here, only powerful and hurtful words from Milet to Sheila, spoken with the sharpness of a dagger, stabbing Sheila over and over again. It ended with the requisite slap on the face.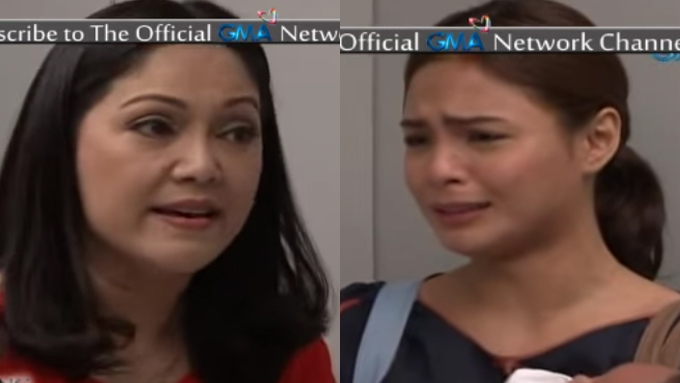 The Legal Wife (ABS-CBN, 2014)
Cast: Angel Locsin, Maja Salvador, Jericho Rosales
Brief Synopsis: While infidelity is something most of us deride, it also fascinates us—proof is clear as day in the number of teleseryes centered around it.
Monica Santiago-de Villa (Angel Locsin) is the jilted yet perfect wife to Adrian de Villa (Jericho Rosales) and caring mother to their son. When she married Adrian, she turned her back on her tycoon dad Javier (Christopher de Leon) who did not approve of Adrian. Years later, Adrian starts an affair with Nicole Esquivel (Maja Salvador), who happens to be Monica's BFF, who actually harbors a long-time grudge against Monica.
Nicole feels that everything Monica has should have been hers: her mother died after her father Dante Ramos (Mark Gil) ran off with Eloysa (Rio Locsin), who then left him for Javier, their union resulting in Monica. It is this sense of unfairness that fuels Nicole's hatred against Monica and her justification for accepting and embracing the love Adrian shows her.
The Scene: Nicole is obsessed with Adrian and continues to fight for him, wrong as she may be, because she believes that Adrian chose and fought for her.
In the confrontation scene between the legal wife and the mistress, Monica repeatedly pokes then slaps Nicole in the face multiple times as she tries to wrap her head around why and how Nicole could have betrayed her like this.
Monica asks Nicole, "Ano, masarap ba? Masarap ba yung asawa ko? Masarap ba, masarap ba? Paano mo siya nilandi... Ha? Ano una mong tinanggal: 'yang bra mo, 'yang panty mo o yung konsensiya mo?"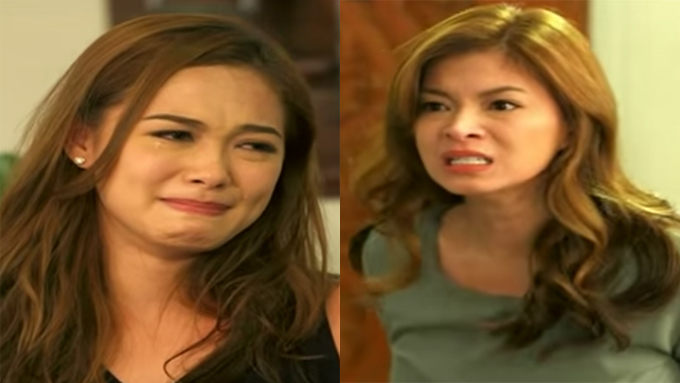 My Special Tatay (GMA-7, 2018-2019)
Cast: Ken Chan, Rita Daniela
Brief Synopsis: Boyet Villaroman (Ken Chan) is an adult male with Mild Intellectual Disability and Mild Autism Spectrum Disorder. His mental age remains 12 and the story follows him as he suddenly finds himself the father to a son he had with a childhood friend.
Aubrey Labrador (Rita Daniela) is Boyet's childhood friend who gets pregnant with Boyet's son. The show focuses on how Boyet, bullied and looked down upon by society, manages to become a responsible father despite his condition and how he also finds love with the most unlikely character, Aubrey.
The Scene: Boyet and Aubrey are about to get married at the city hall. Aubrey forgot the rings and as she is about to buy new ones, Boyet reminds her they don't need rings and that their love is enough. Also because he has a snack, orange rings, which they can wear as a ring on all ten fingers.
In a kilig love confession by Boyet, he reminds Aubrey how far they have gone: from Aubrey hating him to how she started loving him and allowing him to become a father to their son Angelo.
Boyet tells Aubrey, "Sabi mo mahal mo ako. Sabi mo dati Aubrey, walang nagmahahal sa 'yo, e, kasi pokpok ka. Pero Aubrey, kahit pokpok ka, mamahalin kita, Aubrey."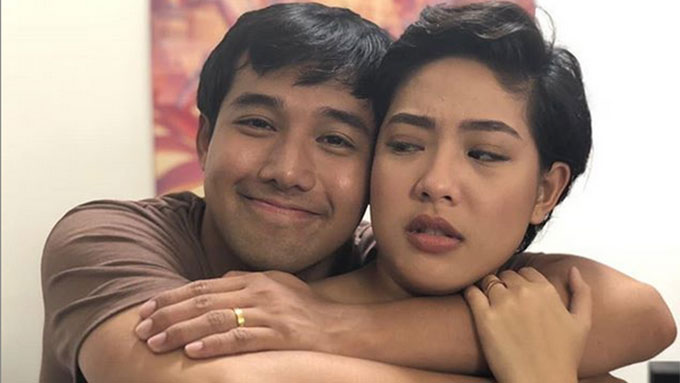 Pangako Sa 'Yo (ABS-CBN, 2015-2016)
Cast: Jodi Sta. Maria, Angelica Panganiban, Kathryn Bernardo, Daniel Padilla, Ian Veneracion
Brief Synopsis: In this remake of the teleserye that made household names of Jericho Rosales, Kristine Hermosa, Eula Valdes, Jean Garcia, and Tonton Gutierrez, all eyes were on whether Jodi Sta. Maria as Amor Powers could deliver the iconic lines that Eula Valdes owned as the original Amor Powers from 2000-2002.
In a classic tale of revenge, new identities, and complicated family drama, this remake highlights how a woman scorned is a woman not to be taken for granted, because she will get her due and she will collect.
The Scene: Amor discovers the devastated place where her daughter used to live, knowing it was caused by the Buenavistas. But finding no trace of her, she tears up and shouts to the heavens in this painful dialogue as this tragedy becomes the impetus for the rise of the hardened and vengeful Amor Powers.
"Saksi ang Diyos. Di lahat ng araw sa inyo. Di lahat ng batas kayo. Lahat ng ginawa niyo sa akin, nakaukit sa puso at diwa ko. Lahat ng hirap at sakit, ibabalik ko sa inyo! Lahat kayo! Matitikman ninyo ang batas ng isang api!"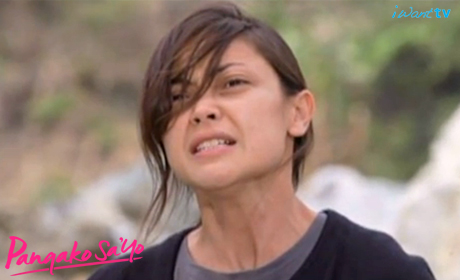 Iisa Pa Lamang (ABS-CBN, 2008)
Cast: Claudine Barretto, Angelica Panganiban, Diether Ocampo, Gabby Concepcion
Brief Synopsis: Catherine (Claudine) is an impoverished woman who has experienced hardships from the hands of Isadora Castillejos (Cherry Pie Picache). After being sent out of the Hacienda, she believes that her boyfriend, Miguel (Diether), abandoned her and married Scarlet Dela Rhea (Angelica Panganiban). In a surprise turn of events, Catherine meets Martin (Bembol Roco), the father of Scarlet and married him.
The Scene: Catherine, who was wearing a loud red outfit, was caught by Scarlet in their mansion. Scarlet threatened Catherine to stop using Martin and their family's wealth. Scarlet then accused Catherine, "You're just a gold digger in red!"
A physical fight then ensued between the two of them, and Scarlet was only stopped after Catherine pushed her.
Scarlet shouted, "Damn you!" to which Catherine replied, "Same to you, anak. Same to you."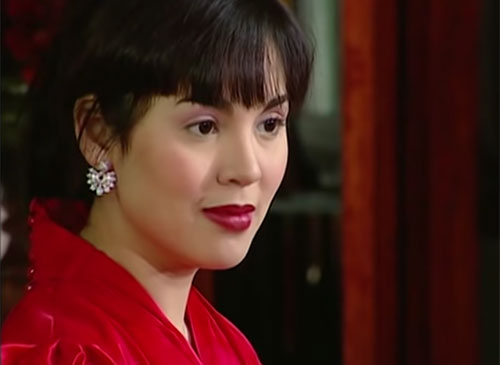 Temptation of Wife (GMA-7, 2012-2013)
Cast: Marian Rivera, Dennis Trillo, Glaiza de Castro, Rafael Rosell
Brief Synopsis: Revenge drama will always have a space in the hearts of Pinoy viewers and this Kapuso show, a remake of the 2008 South Korean hit, is no exception.
Angeline Santos-Salcedo (Marian Rivera) transforms from a timid, submissive wife to a cunning, feisty woman known as Chantal Gonzalez. She makes it her quest to take revenge on her cheating husband, Marcel Salcedo (Dennis Trillo) and her best friend Heidi Fernandez (Glaiza de Castro).
Angeline and Heidi grew up together, with Heidi being taken in by Angeline's parents after she was orphaned. While Angeline grows up responsible and compassionate, Heidi grows up envious and ambitious. Angeline's marriage to Marcel and her pregnancy derail her dreams of becoming an artist but she stays faithful to him despite their unhappiness. When she discovers that Marcel is cheating on her with Heidi, who is also pregnant with Marcel's child, she leaves him and goes back to her parents.
A disastrous murder disguised as suicide scheme by the cheating lovers becomes Angeline's way to "die" and come back as Chantal. Along the way, Nigel Armada (Rafael Rosell) becomes a pillar of care and love for Chantal.
The Scene: Chantal appears at a function where Marcel and Heidi are in attendance. As she repeatedly and loudly slaps Heidi, causing her to fall to the ground, Chantal delivers one of the series' most impassioned lines, and the slaps are still ringing in our ears, by the way.

"Hindi ko na kailangan imbitahan ang sarili ko para singilin ka sa mga inagaw mo sa akin. (SLAP) Sampal 'yan ng isang kaibigang traydor. Pero may mas masakit pa diyan. Eto... (SLAP) Para yan sa isang babaeng malanding mang-aagaw ng asawa, manloloko. (SLAP, SLAP) Mas masakit 'yan hindi ba? Para 'yan sa batang pinagbubuntis ko na pinatay mo."