August is a monumental month for Marian Rivera, not only in her personal life, but also in terms of her television career.
It was on this day, August 15, 2005, when Marian's first TV show aired on television, the TAPE Inc. produced drama series Kung Mamahalin Mo Lang Ako.
Marian's biggest TV show that gave her a break also aired on the month of August, which is MariMar.
It was in August 2009 when Marian Rivera was tapped by GMA-7 to top-bill Darna.
Now that Marian is celebrating the 14th anniversary of her TV career, PEP.ph (Philippine Entertainment Portal) looks back on Marian Rivera's TV shows that paved the way for her to dubbed as Kapuso network's "Primetime Queen."
Take note that those in this list are only teleseryes and sitcoms. Marian's talk shows are excluded from the list.
Kung Mamahalin Mo Lang Ako
Run: August 15, 2005- February 17, 2006
Kung Mamahalin Mo Lang Ako is Marian Rivera's debut to acting, after she became popular for her "Vanessa?" commercial for a crackers brand. She was cast as Clarisse, the best friend of Joyce, played by Camille Prats. It was produced by TAPE Inc. The series aired its pilot episode 14 years ago today on August 15, 2005. It aired until February 17, 2006.
Marian was tapped to play the new leading lady of Oyo Sotto, who top-billed TAPE Inc-produced teleseryes aired after Daisy Siete. They worked together in two more series after Kung Mamahalin Mo Lang Ako.
In a YES! Magazine feature published on January 2008, it was said that TAPE Inc. was in search for a fresh face to become Oyo's new leading lady after Valerie Concepcion, Nadine Samonte, and Maxene Magalona. TAPE Inc.'s head honcho, Tony Tuviera, happened to see Marian in a commercial.
Kung Mamahalin Mo Lang Ako is also the first teleserye of Camille after she transferred from ABS-CBN. It was directed by Ruel S. Bayani, who is now ABS-CBN's head for scripted format division.
ADVERTISEMENT - CONTINUE READING BELOW ↓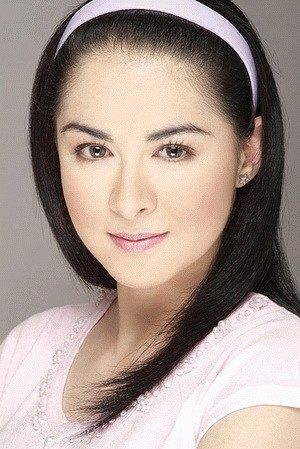 Agawin Mo Man Ang Lahat
Run: February 20 to August 11, 2006
After the success of Kung Mamahalin Mo Lang Ako, TAPE Inc. tapped Marian to top-bill its teleserye replacement, titled Agawin Mo Man Ang Lahat. She was also paired with Oyo in the tearjerker.
In Agawin Mo Man Ang Lahat, Marian played Almira, a woman with a disfigured face. After undergoing plastic surgery, she became Isadora, and later, Alegra, an owner of a cosmetic brand. Wendell Ramos was the third wheel to Marian and Oyo in the show.
This Marian Rivera-TV show was also aired internationally via GMA Pinoy TV's sister channel, GMA Life TV.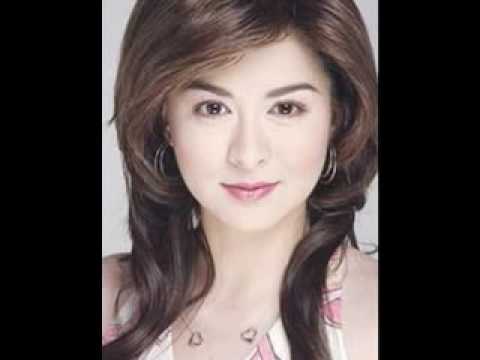 Pinakamamahal
Run: August 14 to November 3, 2006
In Pinakamamahal, Marian played Carissa, a woman who grew up in a orphanage together with her friends played by Oyo, Pauleen Luna, Danica Sotto, AJ Eigenmann, and Danilo Barrios.
Among the three shows that Marian and Oyo top-billed, Pinakamamahal had the shortest run with only 12 weeks, mainly because of its poor ratings along with another GMA-7 teleserye, Now and Forever presents Dangal.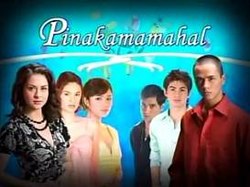 Muli
Run: February 19 - May 18, 2007
After Marian's absence in the afternoon slot for one show, she returned via GMA-7's Dramarama sa Hapon block via Muli, a co-production between GMA-7 and Malaysian companies RTM, and Cre-Asian Productions. Marian was the third wheel to the tandem of Alfred Vargas and Filipina actress Carrie Lee. This is considered the first Filipino-Malaysian teleserye.
In Muli, Marian played Racquel, the legal wife of Lukas (Alfred) who went missing for many years. It revealed that she was locked and abused by her aunt Ason (Odette Khan). During her absence, Lukas fell in love with a Malaysian girl named Cheryl (Carrie).
Muli is one of the mother roles played by Marian during this time. Aside from Muli, Marian was also cast as a mother in the GMA-7 primetime series Super Twins.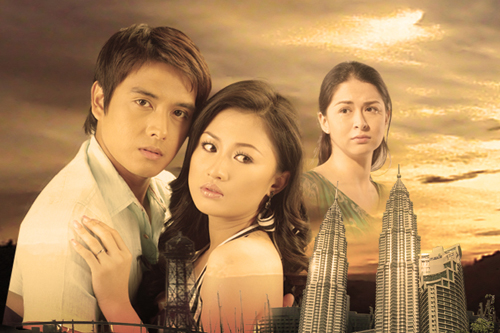 Super Twins
Run: February 12 to June 1, 2007
In the prime-time arena, Marian was tapped to play the mother of Ella Cruz and Nicole Dulalia in the superhero series Super Twins. Ian de Leon played her husband.
Marian played Ester, the mother of Sha-sha (Nicole Dulalia) and Tin-tin (Ella Cruz), who was kidnapped by Eliazar (Dennis Trillo). The twins acquired powers through a ring that transformed them into adult superheroines, played by Jennylyn Mercado and Nadine Samonte.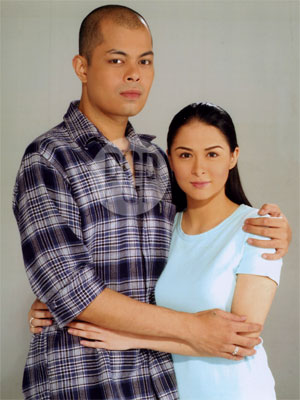 MariMar
Run: August 13, 2007 to March 14, 2008
Everyone thought that Marian's luster would fade when she started accepting mother roles at the age of 22. That is until she decided to audition for GMA-7's adaptation of MariMar, a popular Mexican telenovela starring Thalia that aired in RPN-9 in 1996.
The role of Marimar was originally intended for Angel Locsin, but she decided to decline the offer. It was Marian's first show with Dingdong Dantes, who would eventually become her boyfriend, and later, her husband.
On August 13, 2007, Marian's MariMar aired its pilot episode, registering a whooping 36.6% audience share of Mega Manila households, according to ratings provider AGB Nielsen. It would successfully run for seven months on GMA-7's Telebabad block.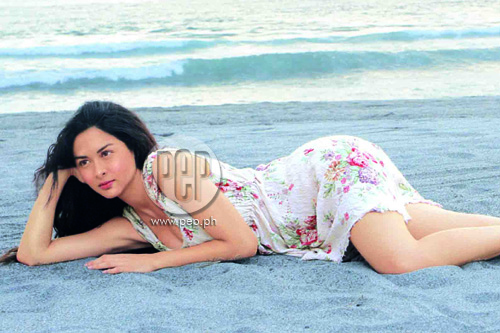 Dyesebel
Run: April 28 to October 17, 2009
After the success of MariMar, GMA-7 assigned Marian to top-bill the network's remake of Dyesebel. It was initially reported that Rhian Ramos would be playing the popular Pinay mermaid because Marian could not do topless scenes.
GMA-7 then announced that Marian would be paired with Dingdong for Dyesebel. Its pilot episode, aired on April 28, 2008, registered a high rating of 44.%, beating MariMar's pilot episode.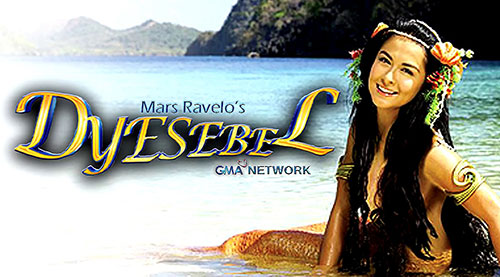 Ang Babaeng Hinugot Sa Aking Tadyang
Run: February 9 to May 1, 2009
After Dyesebel, Marian and Dingdong did another TV adaptation, the Carlo J. Caparas comic classic, Ang Babaeng Hinugot Sa Aking Tadyang.
The suspense-drama TV show performed lower than expected in terms of TV ratings, and ran for only 13 weeks or one season.
After Ang Babaeng Hinugot Sa Aking Tadyang, Marian and Dingdong went their separate ways in terms of projects.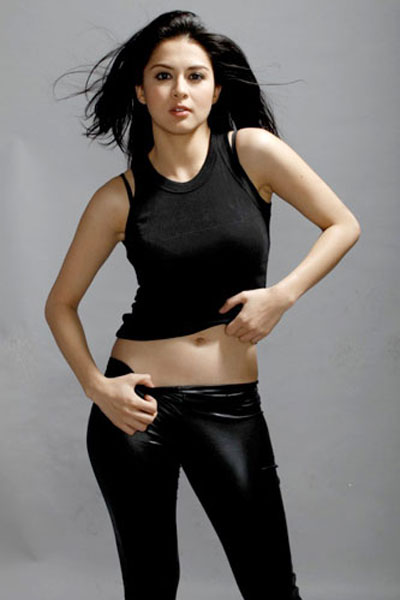 Darna
Run: August 10, 2009 to February 19, 2010
In 2009, Marian Rivera was tapped by GMA-7 to top-bill its incarnation of Darna, a comics serial by Mars Ravelo that was already turned into a TV series in 2005, starring former Kapuso Angel Locsin.
In Marian's version of Darna, her mortal alter-ego, Narda, was a cripple. Originally, the series was supposed to be titled Narda, but GMA-7 used Darna instead. It was also her first teleserye without Dingdong Dantes, and she had three leading men: Mark Anthony Fernandez (who died in the middle of the series), Alfred Vargas (the third wheel), and Dennis Trillo (Narda's destiny).
While doing Darna, Marian was officially tagged by GMA-7 President and CEO Atty. Felipe L. Gozon as the "GMA Primetime Queen."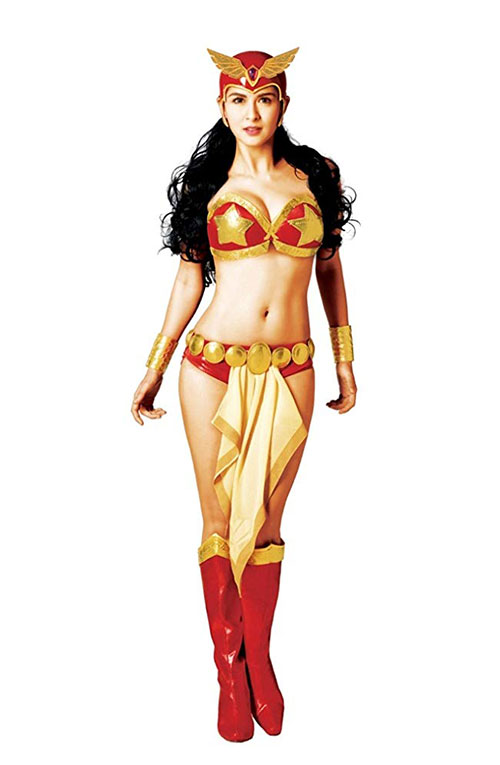 Show Me Da Manny
Run: August 23, 2009 to July 10, 2011
After Ang Babaeng Hinugot Sa Aking Tadyang, GMA-7 assigned Marian to play the leading lady of Manny Pacquiao in the sitcom Show Me Da Manny.
Marian played Ella, the owner of the gym that competed against another gym, owned by the character of Manny Pacquiao.
The sitcom would run for two more years until GMA-7 and Manny decided to transform it to a game show called Manny Many Prizes. Marian was no longer part of the game show.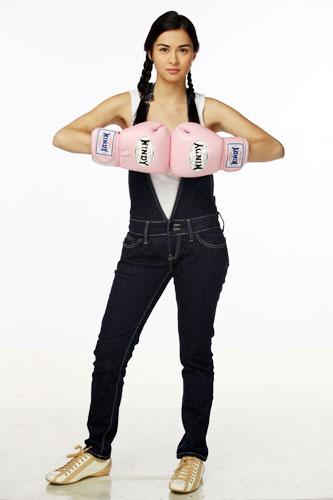 Endless Love
Run: June 28 to October 15, 2010
After one show, GMA-7 paired Marian and Dingdong for the Philippine adaptation of the Korean drama Endless Love. It was a remake of Endless Love's first installment titled Autumn In My Heart. Also included in the cast were Dennis Trillo, Nadine Samonte, and Bela Padilla.
In the middle of the show, a controversy sparked between Marian and co-star Bela, but the two were able to fix the tension after a closed-door meeting with then-GMA Senior Vice President for Entertainment Wilma V. Galvante.
Despite the issue, the show topped the ratings game throughout its 16 weeks on the air.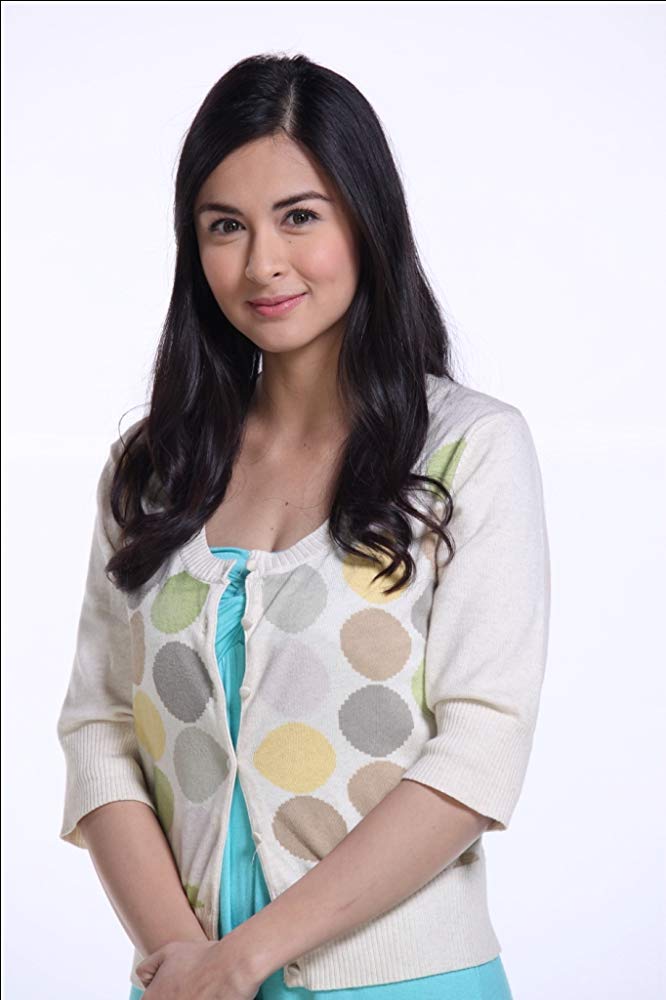 Amaya
Run: May 30, 2011 to January 13, 2012
After doing five remakes, four of which were with Dingdong, GMA-7 gave Marian an original TV show for her next project. Amaya is dubbed as GMA-7's first epic-serye, or the network's term to the historical fiction genre.
In this series, Marian was paired with Sid Lucero. Marian played the title character, a binukot or a princess who was relegated to become an uripon because her mother was an uripon while her father is a datu.
GMA-7's first attempt at doing an epic-serye was a success because it did not only register high ratings and earned several extensions, but it also won several awards.
Marian won Best Actress in the 2013 Golden Screen TV Awards, while the series won Best Drama Series in the 2011 Golden Screen TV Awards and 2012 PMPC Star Awards for Television.
Amaya is also Marian's longest TV drama series, running for almost eight months.
My Beloved
Run: February 13 to June 8, 2012
Immediately after Amaya, Marian started grinding for My Beloved, where she was paired again with Dingdong. Marian is actually the third leading lady to be awarded the role, after Rhian Ramos and Carla Abellana were considered to top-bill the TV show.
In this series, Marian played Sharina, a woman who was given a second chance at life and fell in love with her "sundo," played by Dingdong.
It is also Marian's reunion with Katrina Halili, who played her nemesis in MariMar. Alden Richards was also part of the show in one of his early roles.
In the middle of the show, My Beloved, which held the second slot, had a timeslot swap with Legacy, which was airing at the third slot.
One of the controversial moments in the show was when Katrina aired her "sama ng loob" over someone on Twitter, which everyone guessed was Marian based on her tweets.
Marian, in an interview, said that Katrina could be sensitive at that time because she was in her early stages of pregnancy. By the time the show ended, Marian and Katrina already patched things up.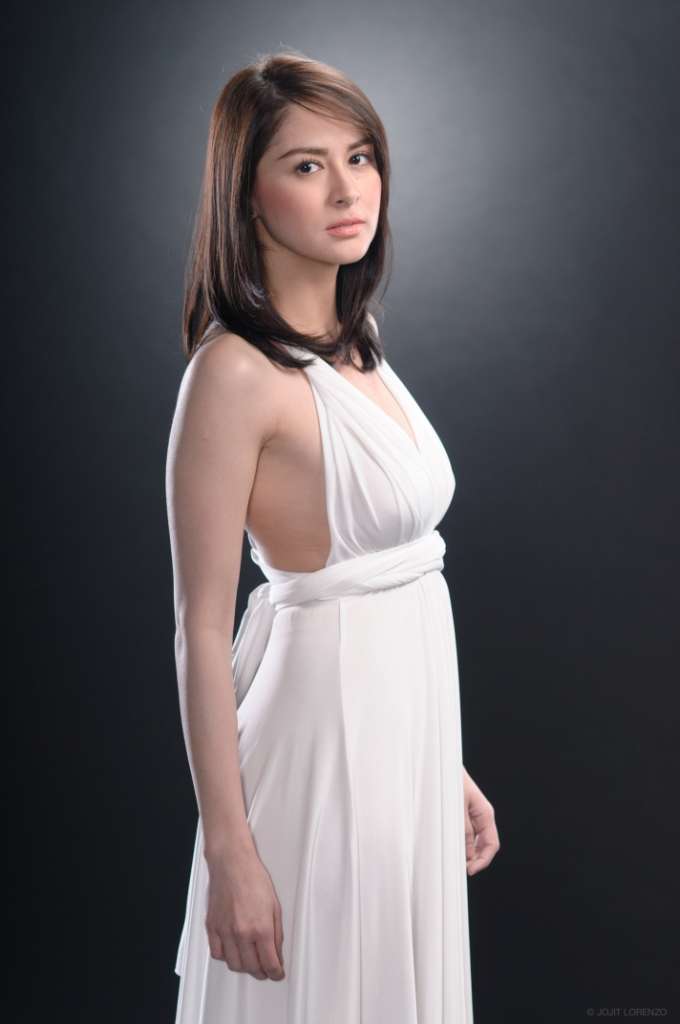 Tweets for My Sweet
Run: May 6 to August 19, 2012
My Beloved was still airing when GMA-7 decided to give Marian her a sitcom titled Tweets for My Sweet. It aired every Sunday on the network's weekend prime-time block.
In Tweets for My Sweet, Marian portrayed Meg, a girl from the province who tries her luck in Manila to work for a cafe and eventually build her own.
The sitcom performed well in terms of ratings, but the series only ran for 16 weeks.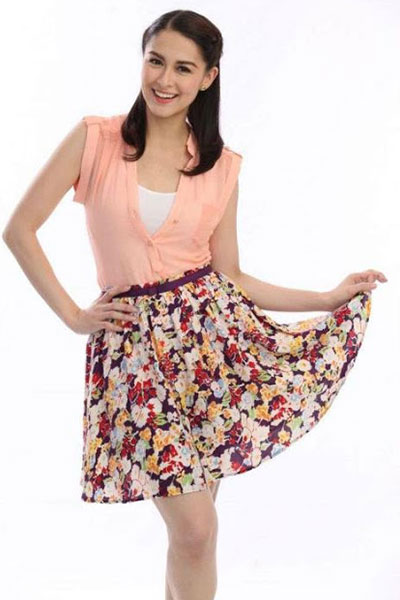 Temptation of Wife
Run: October 29, 2012 to April 5, 2013
In 2012, Marian did her second teleserye for the year, the remake of the hit Korean drama series Temptation of Wife.
In this series, Marian played Angeline, a woman who got cheated on by her husband (Dennis Trillo) and her best friend (Glaiza de Castro). The series was known for its campy fight scenes. The series also got impressive ratings. Its highest rating was 41.3%.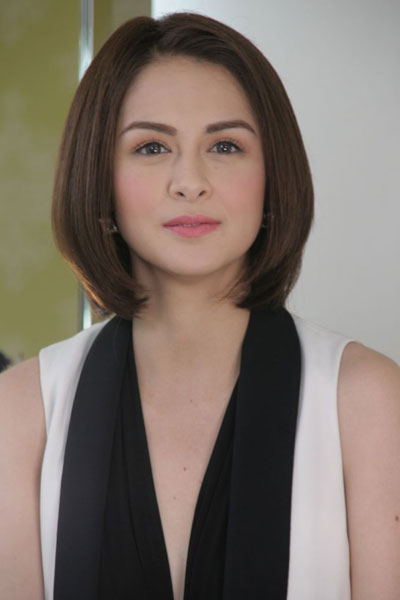 Carmela: Ang Pinakamagandang Babae sa Mundong Ibabaw
Run: January 27 to May 23, 2014
Marian returned to primetime in 2014 via the series Carmela: Ang Pinakamagandang Babae sa Mundong Ibabaw. This time, she was paired with Alden Richards.
The series, which was tagged as a women empowerment show, tackled the story of Carmela, who vowed to seek justice for what happened to her and her mother, played by Agot Isidro.
In the middle of Carmela's run, it was rumored that the show won't last long because of its ratings. Marian revealed that originally, she only signed 13 weeks for the show, but the show got extended to 16 weeks.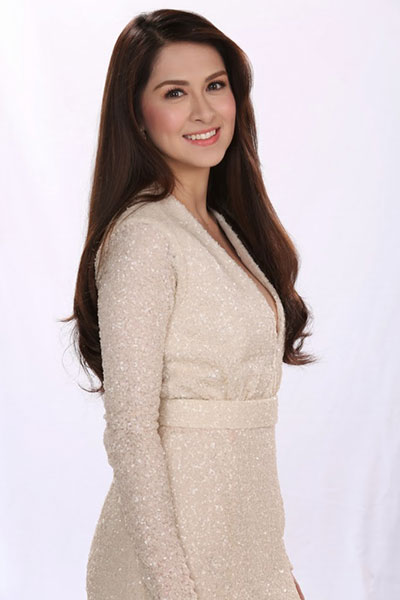 Encantadia
Run: Two-week special apperance in July 2016; May 2017
Marian was supposed to do an LGBT-themed drama series titled The Rich Man's Daughter in 2015, but she had to back out of the show when she got pregnant. She was then replaced by Rhian Ramos.
In 2016, Marian returned to prime-time television via a special role in the remake of Encantadia as Reyna Mine-a, a role previously played by Dawn Zulueta. Her husband, Dingdong, appeared as Haring Raquim, previously played by Richard Gomez.
Marian played mom to the four Sang'gres of Encantadia, played by Glaiza de Castro, Kylie Padilla, Gabbi Garcia, and Sanya Lopez.
After her two-week appearance, Marian re-joined the cast in May 2017, where she played a brainwashed Mine-a and became villain to the Sang'gres. She was seen on the show for a week.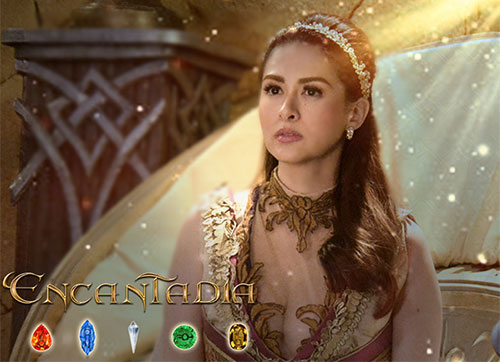 Super Ma'am
Run: September 18, 2017 to January 26, 2018
Super Ma'am was Marian's full-length comeback on prime-time television in 2017.
Originally titled The Good Teacher, this fantasy series featured Marian as a teacher who transforms into a superhero to fight against Tamawos.
Kim Domingo played her nemesis, while Matthias Rhoads, Jerald Napoles, and Enrico Cuenca played her leading men.
It was one of the shows that fought against ABS-CBN's longest-running series, FPJ's Ang Probinsyano. Marian's show put up a good fight and lasted for more than 16 weeks compared to other shows placed in the timeslot, apart from Encantadia.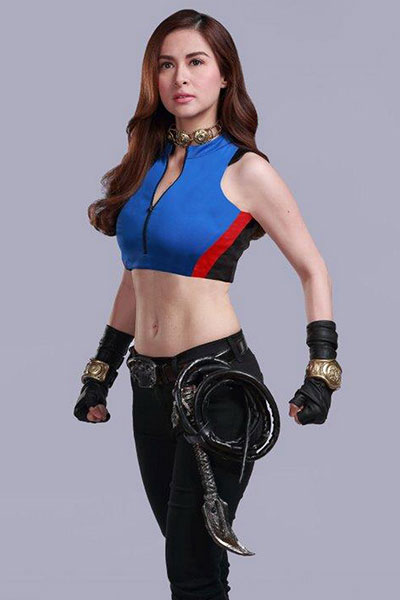 Tadhana
Run: May 20, 2017 to present
Before Super Ma'am, Marian was already tapped to host the weekend drama anthology Tadhana, which featured stories of OFWs and their sacrifices for their loved ones.
In the show's anniversary in 2018, Marian had the chance to star in an episode, with her husband Dingdong Dantes directing the episode.
When Marian got pregnant with her second baby, she temporarily took a leave from the show. Dingdong assumed the hosting duties while his wife was on leave.
Currently, Marian is now hosting Tadhana, and there have been teasers indicating that she might act again in an episode of the show.