Who could ever forget the story of Mara and Clara in ABS-CBN's groundbreaking drama series, Mara Clara?
In case you don't remember, Mara Clara is the story of two girls who were switched at birth, living the life which is meant for the other. Mara and Clara grew up as rivals, not knowing about their real identities.
It aired its pilot episode exactly 27 years ago, on August 17, 1992.
Mara Clara introduced two lead stars who became superstars of their generation: Judy Ann Santos as the "api-apihang" Mara and Gladys Reyes as the "kontrabida" Clara.
The TV show, dubbed by ABS-CBN as the "Ina ng Pinoy Soap Opera," launched the careers of celebrities who became household names.
PEP.ph (Philippine Entertainment Portal) looks back on 11 actors who were known for being part of Mara Clara, the longest-running teleserye in the Philippines to date.
JUDY ANN SANTOS
Judy Ann Santos started her career in movies before bagging the lead role in IBC-13's series Ula: Ang Batang Gubat.
In 1992, director Emil Cruz Jr. tapped her to bring life to Mara in his ABS-CBN drama series, Mara Clara. Mara is the real daughter of the Del Valle clan who had to go through hardships before finding out her real identity. Back then, Judy Ann was only in her early teenage years.
With the show's success, and with Judy Ann's impressive performance, Mara Clara became a certified tearjerker in the afternoon, and later, in the prime-time slot.
Judy Ann starred in more teleseryes such as Esperanza (1997-1999), Sa Puso Ko Iingatan Ka (2001-2003), and Krystala (2004), among others.
She also top-billed her own drama anthology called Judy Ann Drama Special in 1999.
Judy Ann has also ventured into hosting via Junior Master Chef, Bet On Your Baby, and currently, her self-produced cooking show, Judy Ann's Kitchen.
As for Judy Ann's personal life, she got married to TV host-actor Ryan Agoncillo who was her leading man in 2009's Krystala. They have three kids: Judy Ann's adopted daughter Yohan, Lucho, and Luna.
At present, Judy Ann appears in FPJ's Ang Probinsyano, playing a character with Dissociative Identity Disorder. Her upcoming teleserye, Starla, is expected to air this 2019.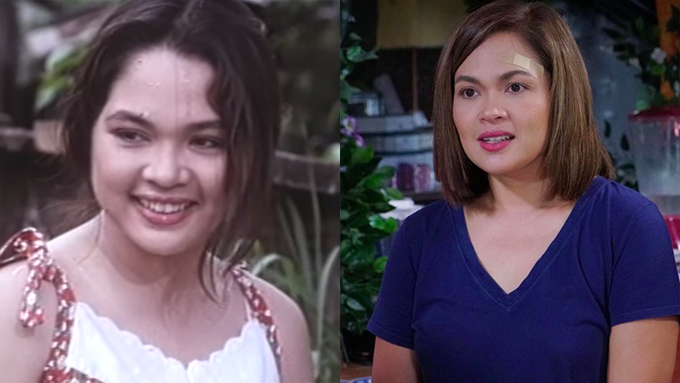 GLADYS REYES
Just like Judy Ann, Gladys started her career as a child actress in movies. She then got her big break as a kontrabida in Mara Clara.
Playing the role of Clara, Gladys immediately became a popular kontrabida.
After Mara Clara's five-year run on ABS-CBN, she explored other opportunities outside the Kapamilya network. She transferred to VIVA and GMA-7, and did the shows Ikaw Na Sana and Ganyan Kita Kamahal, where she was tapped to play a kontrabida.
She then accepted various roles in both ABS-CBN and GMA-7 teleseryes.
Gladys is now married to her Mara Clara co-star, Christopher Roxas. They have three children: Gianna Aquisha, Gian-Christopher, and Grant-Carlin.
At present, Gladys is doing an afternoon show with GMA-7 titled Madrasta.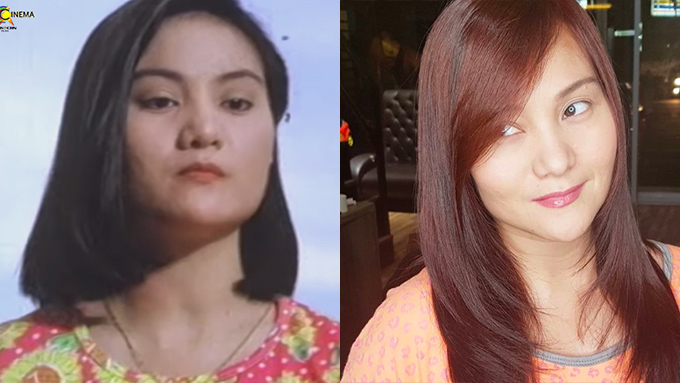 WOWIE DE GUZMAN
In Mara Clara, Wowie de Guzman played Christian, the man who got in between Mara and Clara.
Mara Clara gave birth to Judy Ann and Wowie's love team. They worked together in the show Esperanza and several more movies. They also became real-life sweethearts.
In 1999, Wowie decided to transfer to GMA-7. He became a cast member of Click and Umulan Man O Umaraw. He then took a break from acting, and occassionally appeared in teleseryes, playing father roles.
Wowie got married in 2012 to his non-showbiz girlfriend Sheryl Ann Reyes. Unfortunately, Reyes died in April 2014, a month after she gave birth to their baby.
Wowie's more recent appearances in TV shows happened in Yagit (2014), La Luna Sangre (2017) and early this year in It's Showtime's "KapareWho" segment.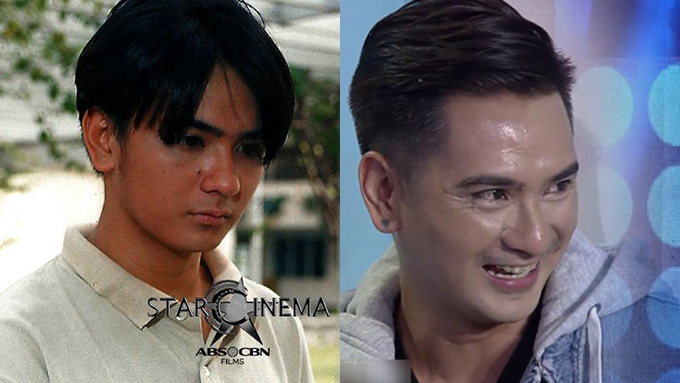 ANGELIKA DELA CRUZ
Angelika dela Cruz joined the cast of Mara Clara in 1995 as Joyce, one of Mara's friends. She was added to the cast of Mara Clara after starting her career in the movie Nights of Serafina, shown in that same year.
Angelika was then included in the 1997 series Esperanza, as one of Judy Ann's younger siblings. However, she was killed off in the show after she decided to transfer to GMA-7.
In GMA-7, Angelika was given lead roles in teleseryes, including the Kapuso network's first attempt in producing a large-scale series, Ikaw Lang Ang Mamahalin, in 2001.
In 2003, Angelika returned to ABS-CBN, where she agreed to do her first kontrabida role via the 2006 series Bituing Walang Ningning. In this remake of the 1985 film, she assumed the role once played by Cherie Gil.
From 2008 until today, Angelika has been a Kapuso artist. Her last project was the afternoon series Inagaw na Bituin. She is currently part of the sitcom Daddy's Gurl, starring Maine Mendoza and Vic Sotto.
When it comes to her personal life, Angelika married her husband Orion Casareo in 2008, and they now have two children.
Angelika has been serving as a barangay captain in Longos, Malabon, since 2013.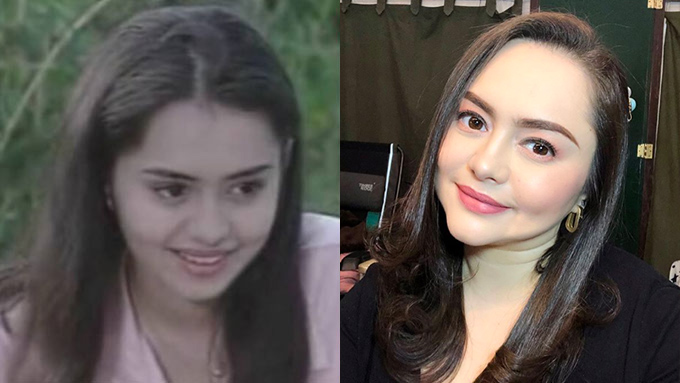 CHRISTOPHER ROXAS
Christopher Roxas played Eris, one of the helpers in the Del Valle household. He would later fall in love with the stubborn Clara (Gladys).
The romance between Christopher and Gladys's roles extended into real life, as they became a couple and eventually got married in 2004.
Christopher then focused on doing character roles on TV such as in the teleseryes Nasaan Ka, Elisa (2011) and Wildflower (2017).
He and Gladys have established their own business, a restaurant called Estella.
Christopher was the lead actor of the Cinemalaya 2019 entry Tabon, directed by Xian Lim.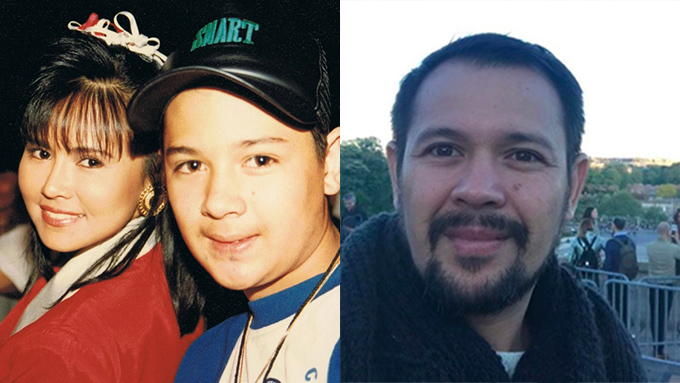 PAOLO CONTIS
Mara Clara is one of Paolo Contis's first TV shows. He played Jepoy, one of the most trusted helpers of the Del Valles.
Paolo would later become a teen star via ABS-CBN's 1999 youth-oriented series Tabing Ilog.
In 2004, Paolo transferred to GMA-7 and remains a Kapuso talent up to this day.
Paolo is now a father of three: Xalene and Xonia with his ex-wife, Lian Paz; and Summer Ayana, with partner LJ Reyes.
Paolo's last teleserye was the daytime series Hiram na Anak.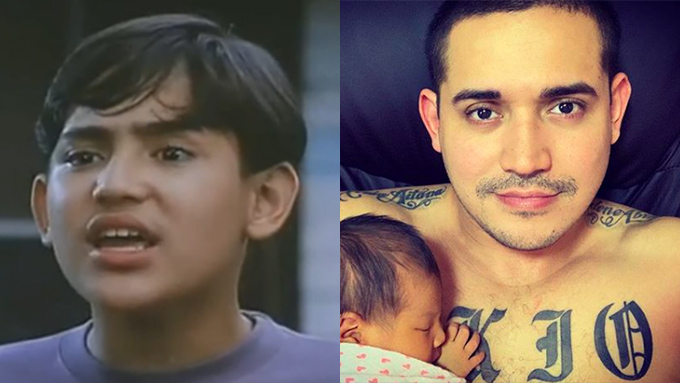 AGATHA TAPAN
Aside from playing Denise in Mara Clara, Agatha is also known for top-billing a movie remake of Vilma Santos's Trudis Liit.
She then left showbiz to pursue her studies.
In 2010, Agatha worked as a Business Development Analyst in ANC.
According to her Facebook account, Agatha married her husband Romel Galiza in 2015. She is currently a Financial Wealth Planner.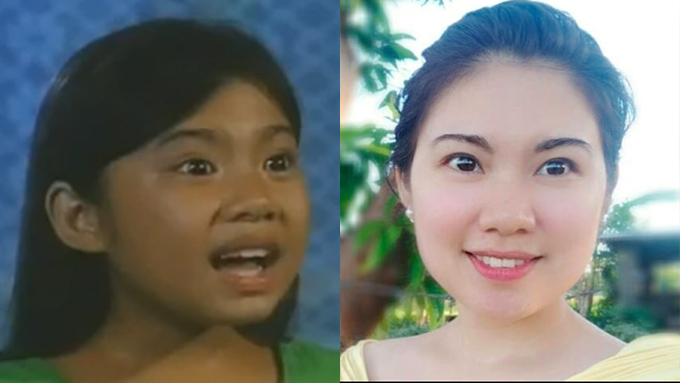 JUAN RODRIGO
Veteran actor Juan Rodrigo played Amanthe, the patriarch of the Del Valle household, and the real father of Mara.
After Mara Clara, Juan would play another remarkable father role to Claudine Barretto in the 1997 series Mula sa Puso.
Juan remained active in showbiz through the years, playing various roles in ABS-CBN and GMA-7 series.
His latest teleserye is the Kapuso prime-time series Sahaya.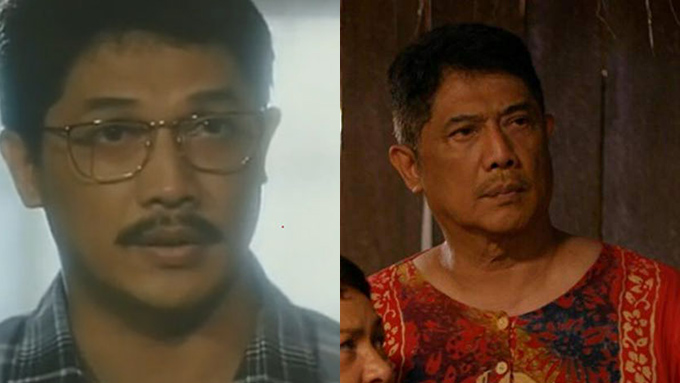 BEVERLY VERGEL
Beverly Vergel played the role of Almira, the real mother of Mara. It would be her first and last teleserye to date.
Beverly then focused on being an acting coach. She also had a production background, writing and directing GMA-7 shows, and eventually becoming an executive producer at ABS-CBN. She became a managing director of ABS-CBN workshops.
At present, Beverly now lives in Canada and still works in the people development industry.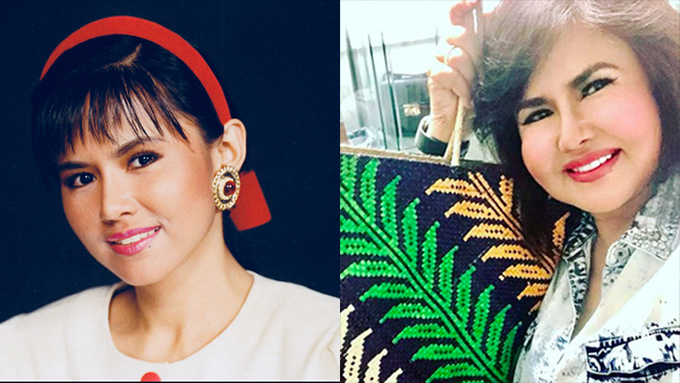 SUSAN AFRICA
Susan Africa played Susan, the real mother of Clara who was abused by her husband, Gary (played by the late Eruel Tongco).
Susan's role in Mara Clara allowed her to be tapped as mother of lead actors and actresses in succeeding teleseryes such as Saan Ka Man Naroroon (1999), Tabing Ilog (1999), Huwag Ka Lang Mawawala (2013), among many others.
Susan is the widow of the late actor Spanky Manikan, with whom she has three children: Eli, Miguel, and Mika.
At present, Susan is part of the top-rating afternoon series Kadenang Ginto as Yaya Esther.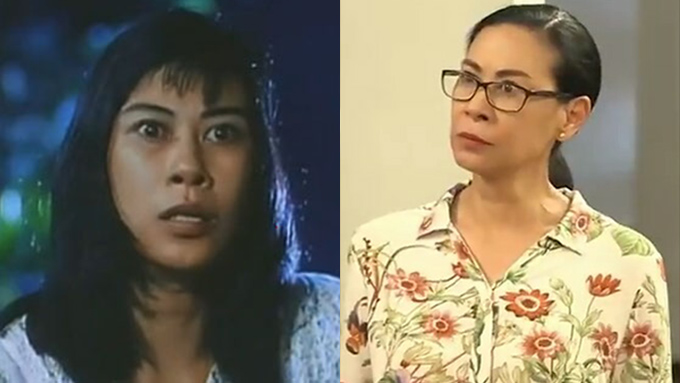 DAN FERNANDEZ
Dan Fernandez played the role of Kardo, the person who knew the truth about Mara and Clara. His diary became an important part of the series, where he wrote Gary's secret that they connived in switching the two babies at birth.
After Mara Clara, Dan would occassionally do TV shows until he decided to enter politics.
He is currently the mayor of Sta. Rosa, Laguna.