Maja Salvador and Janella Salvador's teleserye, The Killer Bride, was the top trending topic on Twitter yesterday, August 28, 2019.
It was because of the plot twist showing that Maja's character Camila dela Torre is still alive.
In the story, the people living in the town of Las Espadas believe that Camila, who was tagged as the "Killer Bride," is already dead after being burned alive in prison.
Years later, a mysterious woman named Emma (Janella) appeared in the town, claiming that she was being possessed by Camila's spirit.
It turns out that Camila is really alive and Emma was just pretending to be possessed. It turns out that they are conniving so that Camila can exact revenge on those who wronged her.
In the episode aired on ABS-CBN last night, August 28, Emma went to the place where she first saw Camila's ghost, thinking that Camila is haunting her again.
Camila appeared in front of Emma, wearing an all-white ensemble and a pair of red stilletos.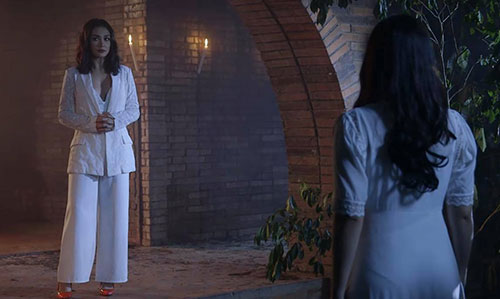 Emma seemed to be afraid of Camila who clapped and told her, "Such a good actress, Emma. Tigilan mo na magpanggap. Wala nang ibang tao."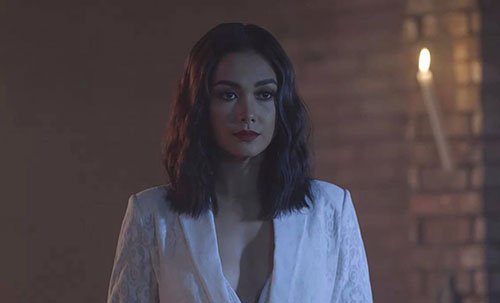 Emma's face still showed fear. Camila reiterated, "Emma, tayong dalawa na lang. Wala nang ibang tao."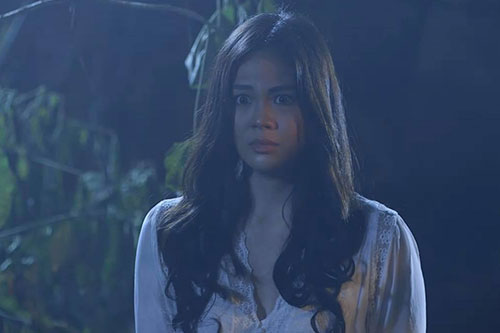 Emma's face then shifted from fear to glee as she gave a knowing smile. Emma told Camila, "I had to make sure."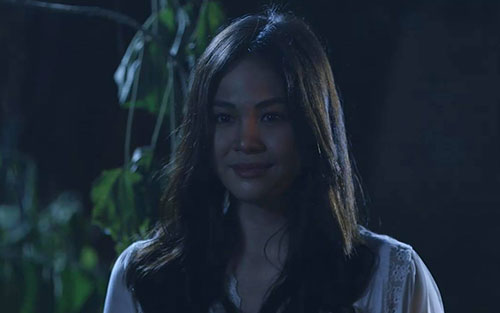 Camila praised her by saying, "You did a good job, Emma. Nagkakagulo na sa Las Espadas. Nahahati na sa kung sino ang naniniwala sa kawawang Emma at sa kung sinong hindi. Pati ang dalawang pamilya, nagkakagulo na ulit. Ang pamilya Dela Torre at pamilya Dela Cuesta.
"The stage is set and the real work begins.
"Hangga't sa naniniwala silang patay si Camila dela Torre, magtatagumpay tayo."
Emma answered, "Tutulungan kita, Camila. Tutulungan kitang makamit ang hustisya."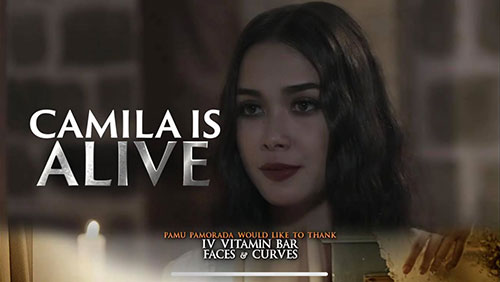 Aside from the episode hashtag "#TheKillerBrideFaceOfFear," "Maja," "Camila," and Emma also trended on Twitter last night.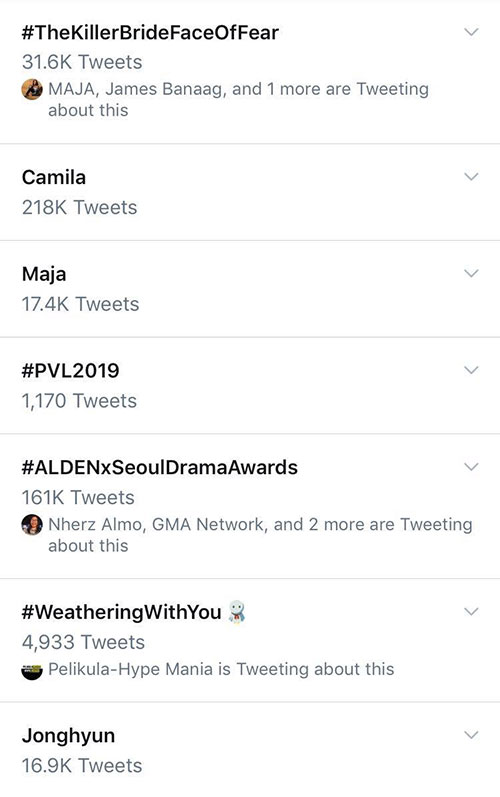 THE KILLER BRIDE VIEWERS REACT
Viewers of The Killer Bride expressed their opinions about the plot twist of the show, catapulting the hashtag, #TheKillerBrideFaceOfFear, to the top trending spot on Twitter.
Most netizens were surprised by the twist, while others realized that Emma's character had been giving hints in past episodes.
A netizen also said that even though spoilers were already posted in the past days, people were still shocked by the plot twist.
The spoiler the netizen could be talking about was when another Twitter user posted behind-the-scenes photos of Maja and Janella taping in the city, where Maja (as Camila) was wearing casual clothes.
Other viewers also tweeted that Maja's previous character, Ivy Aguas/Lily Cruz, has returned to TV via Camila dela Torre.
Ivy/Lily is Maja's character in the revenge drama series Wildflower, which registered high ratings and became a talked-about topic on social media. It aired from February 2017 to February 2019.
Just like in The Killer Bride, Maja's character in Wildflower, Lily Cruz, also pretended to be dead following a tragic incident plotted by her enemies, the Ardiente family.
She then used the name Ivy Aguas to exact revenge on the Ardientes.
The Ardientes tried to kill Ivy by burying her alive. Ivy pretended that she died from the incident, but resurfaced a week later in a party organized by the Ardientes.
Clad in a gold gown, Ivy made a grand entrance and revealed to everyone that she is Lily Cruz.
Ivy Aguas and Lily Cruz were also part of Twitter's trending topics last night.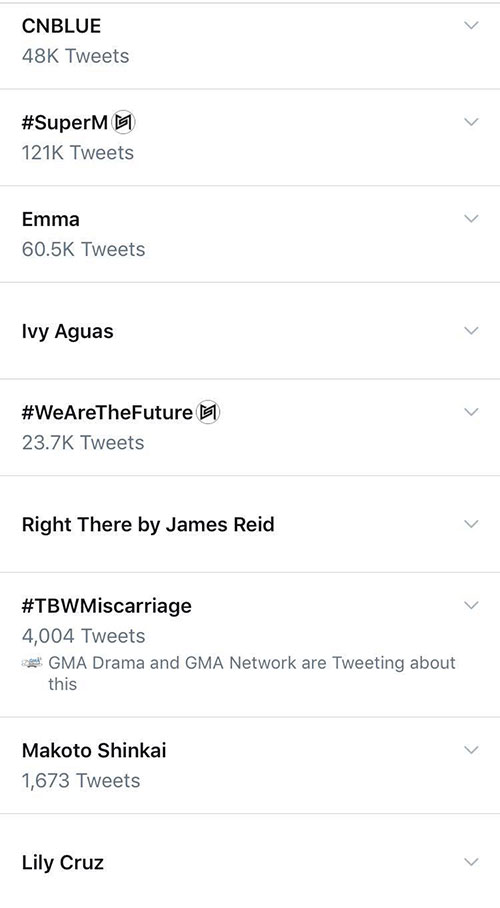 Other netizens tweeted hilarious reactions, saying that they got scared watching the first two weeks only to find out that the ghost in the show is really alive.
There were other viewers who were disappointed by the show's twist.
Some said that they were hoping that the horror part of the show would remain until the end and that The Killer Bride would not be another revenge story.
One netizen tweeted that the August 28 episode of The Killer Bride was similar to other episodes wherein Coco Martin's character was supposedly "killed" in FPJ's Ang Probinsyano.
Some viewers asked the show's writers to explain the horror sightings in the show. In particular, they cited an instance wherein a white lady was seen behind Emma, which triggered a man to get a heart attack.
Maja quoted the tweet on her Twitter account and replied, "abangaaaan #TheKillerBride"
MAJA'S POSTS ABOUT CAMILA'S COMEBACK
After the episode last night, Maja posted a photo of her and Janella after making the big revelation.
She wrote on her tweet, "Such a good actress Emma! @superjanella #TheKillerBrideFaceOfFear"
According to Maja, more revelations about Camila's comeback will be revealed in the episode tonight, August 29.