In a GMA teleserye, anything and everything is possible. These twists could include the introduction of new characters, the transformation of the bida into a kontrabida, and even the comeback of characters believed to be dead in the story.
If the body of a teleserye character has not been placed inside a coffin—even though there is a coffin in the burial scene but no face is shown—he or she could still be alive.
It has become a common subplot for GMA teleseryes to resurrect characters who were believed to be dead. Some of these characters were really meant to come back, while others were brought back for plot twists or series extensions.
PEP.ph (Philippine Entertainment Portal) lists down 12 GMA-7 teleseryes with characters who were resurrected, after viewers believed that they died from an explosion, a plane crash, or any other tragic incident.
ENCANTADIA 2005 AND 2016
Being a fantasy series, almost all the characters in Encantadia were killed and later resurrected through magic. There were also those who got killed, but resurfaced and returned to the kingdom.
Kylie Padilla as Amihan (2016)
In January 2017, Kylie Padilla made headlines when she got pregnant by her then-boyfriend and now-husband, Aljur Abrenica. Because of her pregnancy, Kylie's character, Amihan, had to be killed in the requel (remake + sequel) of Encantadia 2016.
After Amihan's death was aired, it was revealed that she was transformed into an ivtre (or a good soul) to save Encantadia. Amihan still appeared in some episodes until Kylie had to leave the show because of her delicate condition. The writers then did their magic: Amihan was turned into a sarkosi (reincarnated soul) who entered the body of a new character named Ariana (Arra San Agustin). However, in the last episode, Amihan appeared again as an ivtre after Bathalang Emre removed her sarkosi from Ariana's body.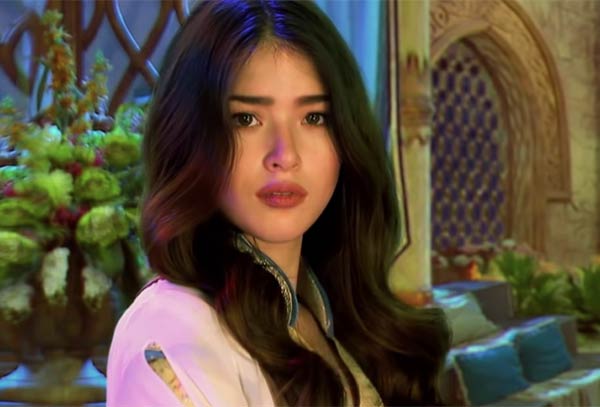 Marian Rivera as Mine-a (2016)
Just like in the original version, it is part of the story that Ynang Reyna Mine-a, played by Marian Rivera, would be killed in the beginning of Encantadia. However, in the 2016 version, Mine-a was resurrected by the main villain, Hagorn (John Arcilla), to become the Sang'gres's ultimate enemy. During a battle with the Sang'gres, Mine-a realized that she was killing her children, which is why she decided to make the ultimate sacrifice by killing herself. She was then turned into a tree.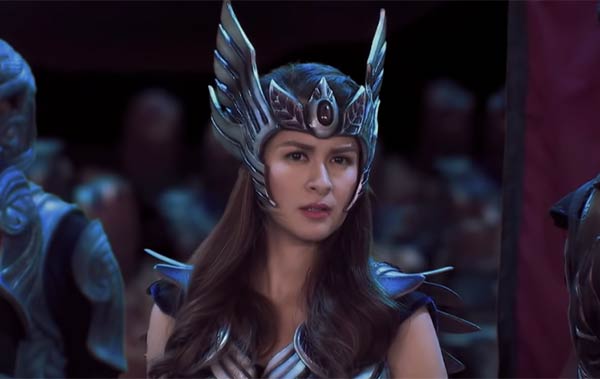 Jennylyn Mercado as Lira (2005)
In Encantadia's first chapter, Lira (Jennylyn Mercado) chose to live in the afterlife after her mortal husband, Anthony (Mark Herras) died of old age. In Encantadia: Pag-ibig Hanggang Wakas, Lira decided to return to Encantadia after realizing that her daughter, Cassandra (Ella Guevarra), was longing for a mother's love. After surpassing a series of challenges in the afterlife, Lira returned to Encantadia and reunited with her daughter and parents Amihan (Iza Calzado) and Ybrahim (Dingdong Dantes).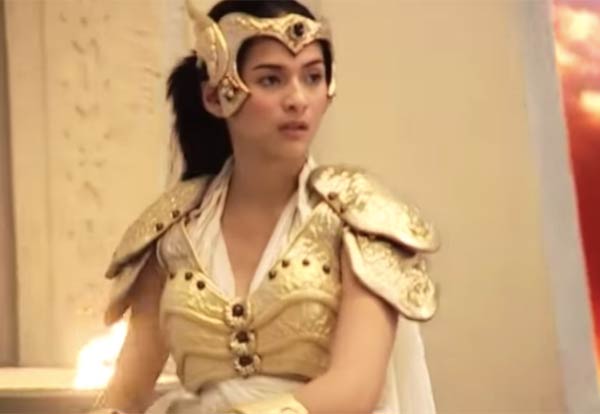 Pen Medina as Hagorn (2005)
In the first chapter of Encantadia, Hagorn was killed by Amihan during the final battle between the Sang'gres and their enemies. Years later, as shown in Encantadia: Pag-ibig Hanggang Wakas, Hagorn was resurrected by Bathalumang Ether to help the four Herans of Etheria during their battle against the Sang'gres. After his resurrection, Hagorn killed Sang'gre Alena (Karylle). He was later killed by his own daughter, Sang'gre Pirena (Sunshine Dizon).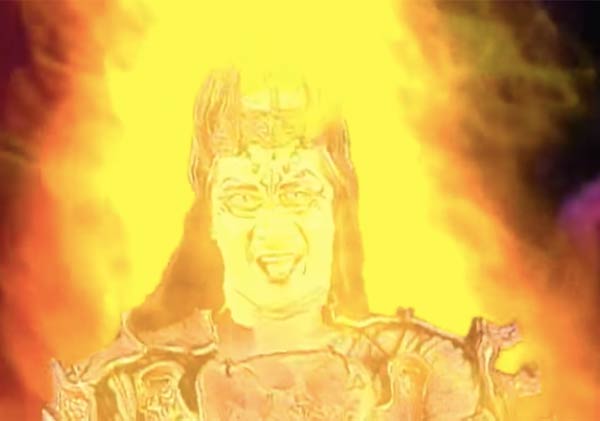 BEAUTIFUL JUSTICE
Derrick Monasterio as Lance Decena
In the pilot episode of Beautiful Justice, Brie (Gabbi Garcia) believed that her fiance, Lance (Derrick Monasterio), was killed in a a yacht explosion since his body was not found in the crime scene. This pushed her to join forces with Alice (Yasmien Kurdi) and Kitkat (Bea Binene), after they found out that the yacht explosion was a set-up buy-bust drug operation by a syndicate. Weeks later, it was revealed that Lance was still alive and being held hostage by the syndicate headed by Miranda (Valeen Montenegro) and Charmaine (Bing Loyzaga).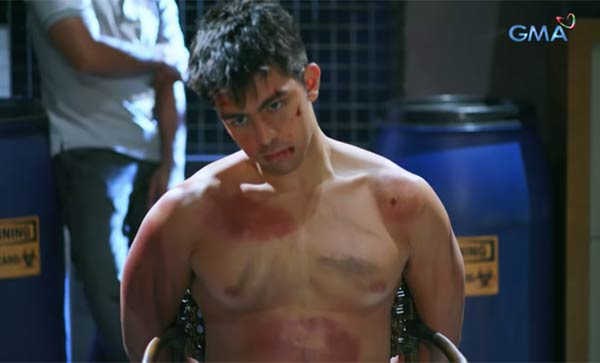 HAPLOS
Rocco Nacino as Gerald Cortez
In Haplos, Lucille (Thea Tolentino) killed Gerald (Rocco Nacino) through a poisonous apple. Lucille then did a black magic ritual for Gerald to be resurrected and fall in love with her. However, Gerald's wife, Angela (Sanya Lopez), caught Lucille. Angela then used her "haplos" or healing touch to resurrect her husband.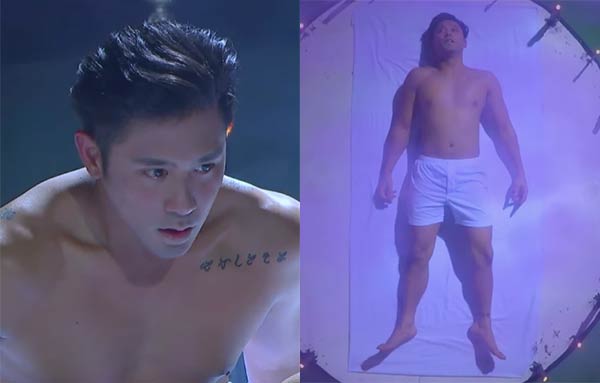 THE HALF SISTERS
Jean Garcia as Rina
Rina (Jean Garcia) was having a good time with her family in a yacht party when Alfred (Ryan Eigenmann) orchestrated a bomb explosion to kill Rina, Benjie (Jomari Yllana), and Diana (Barbie Forteza). Diana thought that she was the only survivor from the explosion. Days later, it was revealed that Rina actually survived and used the name of Alexa Robinson. Rina then saved Diana and Ashley (Thea Tolentino) from their miserable life with Alfred (Ryan Eigenmann).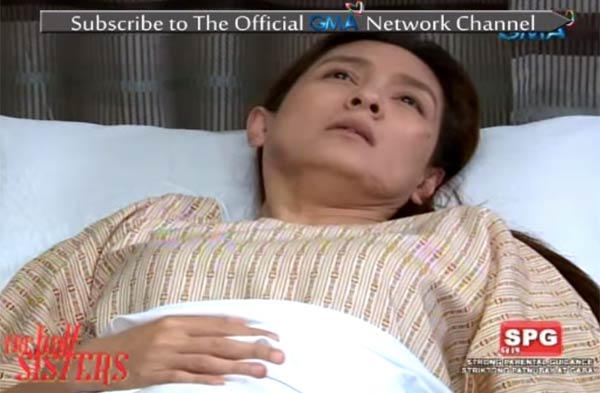 Andre Paras as Bradley
In the show's fourth season, it was said that Bradley (Andre Paras) had a terminal illness, causing him to break up with Diana (Barbie Forteza). He then went to the United States to get treatment. Diana learned that Bradley died from his illness. Weeks later, Ashley (Thea Tolentino) and Diana (Barbie Forteza) were surprised to see him alive and well. Apparently, Bradley thought that he had no chance of living, and saw that Diana is happy with her new special friend, Joaquin (Ruru Madrid). For this reason, Bradley pretended that he had already passed away.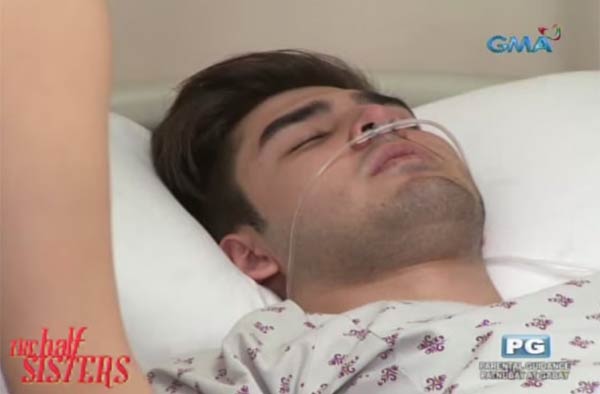 SINE NOVELA: TINIK SA DIBDIB
Sunshine Dizon/Nadine Samonte as Lorna
In the middle of Tinik sa Dibdib, its lead actress Sunshine Dizon decided to leave the show because of an illness, which is why GMA-7 had to look for another actress to replace her. Since the show was already airing, the show's writers had to be creative in coming up with a solution. Sunshine's character, Lorna, was made to ride a bus that exploded, which is why Lorna had to undergo plastic surgery. Lorna's character resurfaced a week later as Danica, who was portrayed by Nadine Samonte.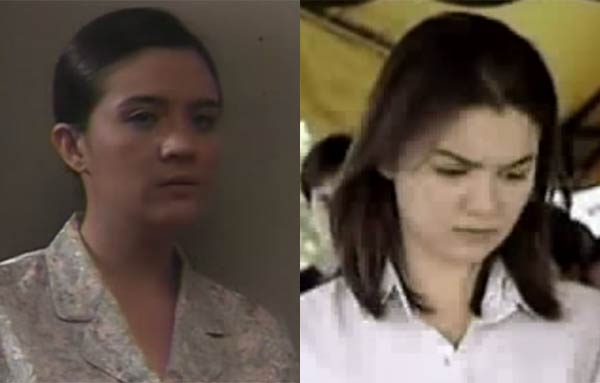 DRAGON LADY
Diana Zubiri as Almira Sanchez
Celestina's (Janine Gutierrez) mother, Almira (Diana Zubiri), was mercilessly killed by their nemesis, Vera (Maricar de Mesa). This became Celestina's motivation to exact vengeance on Vera's family. Years later, it was shown that Almira was still alive along with her husband, Bryan (James Blanco). Both were afraid of resurfacing because the life of Celestina might be put in danger. Celestina later discovered that her parents were still alive and she took them under her wing.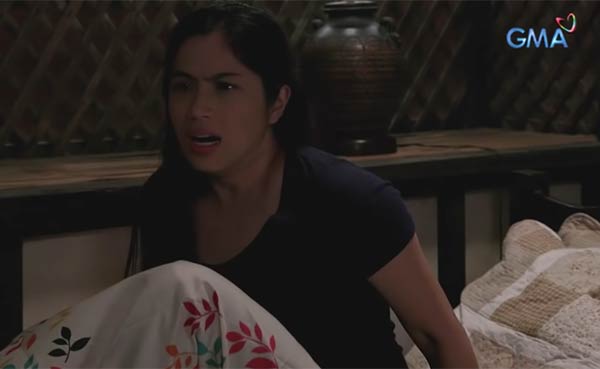 IMPOSTORA
Kris Bernal as Rosette
Nimfa and Rosette (Kris Bernal) had a deadly face-off inside a warehouse full of flammable materials, which was set up by Rosette to kill Nimfa.
Nimfa succeeded in escaping Rosette's wrath. She believed that Rosette was killed inside the warehouse when it exploded. It turned out that Rosette survived the blast. Rosette used a mask showing a face of another woman to cover her burned face. She then pretended to be Rifi (Sheena Halili), a friendly maid of Nimfa and Homer (Rafael Rosell).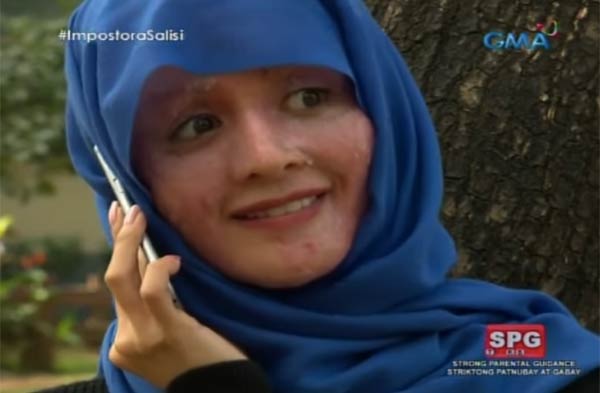 INAGAW NA BITUIN
Angelika dela Cruz as Lucy
Belinda (Sunshine Dizon) and Anna (Kyline Alcantara) thought that their misery was over when Belinda's evil sister, Lucy (Angelika dela Cruz), died from a car explosion. Apparently, it was all a set-up and Lucy was able to survive the car accident. Lucy continued making Belinda and Anna's lives a living hell until policemen caught and killed her.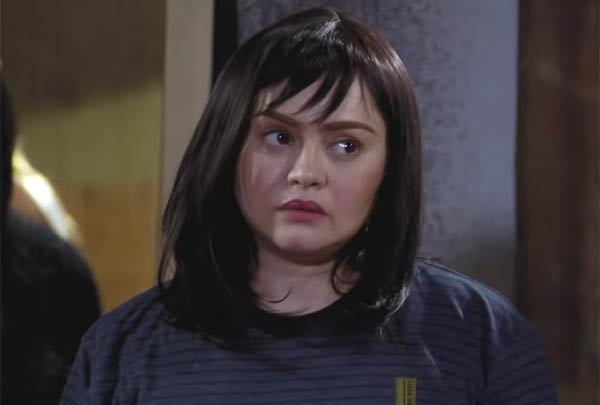 PINULOT KA LANG SA LUPA
Benjamin Alves as Ephraim
Angeli (LJ Reyes) orchestrated the death of Ephraim (Benjamin Alves) through a car explosion, after finding out a secret about him. Santina (Julie Anne San Jose) and her family buried him and mourned his death. Santina even dreamt of him as a ghost. Days before the show's final episode, it was shown that Ephraim was still alive, and he became a taong-grasa after the car explosion. Ephraim was then able to save Santina from Angeli's wrath. According to Benjamin Alves, he was informed that Ephraim's character had to die, but plans changed when fans clamored for his character to return to the series.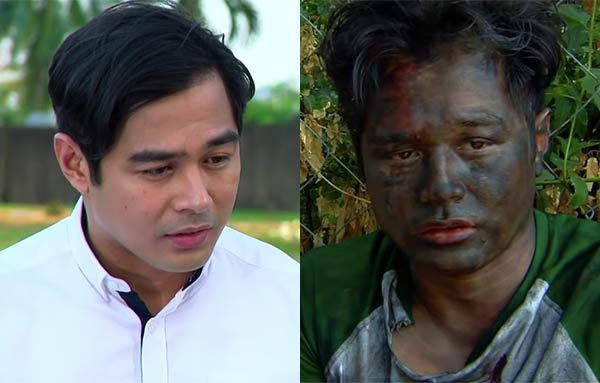 BROKEN VOW
Adrian Alandy as Felix
In Broken Vow, Felix (Adrian Alandy) was being pursued by the police. This is because in the process of saving his wife, Melissa (Bianca King), Felix caused the death of Roberto (Gabby Eigenmann). Because of the car chase with the police, Felix's car got hit and exploded. Melissa believed that her husband was dead, until they saw each other again on a beach. Apparently, Felix's death was orchestrated by Lola Amorcita (Celia Rodriguez) to allow him to escape from from the authorities. Felix was able to lead a happy life with Melissa until the conclusion of the series.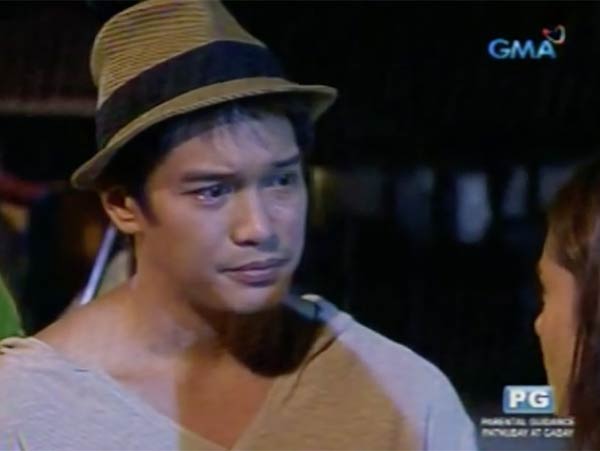 HABANG KAPILING KA
Chin-Chin Gutierrez as Helga Lamermoore
At the end of Habang Kapiling Ka's first chapter, Olivia Malvarosa (Snooky Serna) was blamed for the death of Helga Lamermoore (Chin-Chin Gutierrez). Helga's body was never found except for a piece of shoe that bore Olivia's fingerprints. Years later, Helga resurfaced as a belly dancer in a bar. Unfortunately, Helga was truly killed when Divine Ogata (Amy Perez) drowned her in a bath tub.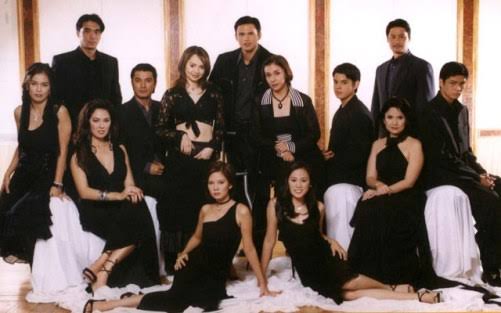 IKAW LANG ANG MAMAHALIN
Sherwin Ordonez as Charles Madrigal
Charles (Sherwin Ordonez) had a love affair with their maid, Katherine (Angelika dela Cruz). However, their union was strongly opposed by Charles' mother, Beatrice (Carmi Martin). Charles was diagnosed with brain cancer, causing his early death. Katherine attended Charles's funeral, and kept on crying in front of his coffin. It turned out that Charles was still alive. Apparently, Charles and his father, Tony (Eddie Gutierrez), orchestrated the fake death in order to move Beatrice and make her accept Katherine. However, this did not happen. Charles later married Cassandra (LJ Moreno) while Katherine fell in love with Charles's best friend, Joseph (James Blanco). Charles eventually died because of an accident.