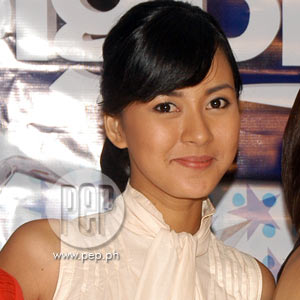 ---

Former celebrity housemate Bianca Gonzales is back insidethe Pinoy Big Brother house. Kuya surprises her with the announcementthat she has to stay inside his house until he gives her the signal to leave.
Bianca was locked inside when she entered the house duringthe Pinoy Big Brother Über edition yesterday afternoon, January 3. The former "Girl Next Door" of PBBCelebrity Editionsneaked inside the controversial house in a ninjadisguised with the Kung Fu Kids namely Jairus Aquino, Andre Garcia, JaneOineza, and Joshua Dionisio.
The Über host thought that she was just going to interviewthe Big Four—Will Devaughn, Gaby dela Merced, Riza Santos, and RubenGonzaga. But Kuya cut the interviewshort and instructed the Kung Fu Kids to get his special gift to Bianceinside the storage room.
When Bianca opened the box, she was surprised to see a setof towels, some underwear, and a lapel mic. At first, she did not want to believe that Big Brother trapped herbecause there are only two days remaining before the Big Night tomorrow,January 5. However, Big Brother wasserious in letting Bianca experience being a housemate again.
Meanwhile, the Big Four including Bianca closely watched their coin tower, which is their final task, because the Kung Fu Kids weretrying to destroy it.
Big Brother succeeded in destroying their coin tower whileasking the housemates if they had all the P20,000 coins in their cointower. While listening to Kuya's voice,the housemates lost their focus and Kuya grabbed theopportunity to hit the tower with a basketball.
Will the housemates be able to build the 10-handbreadth cointower they promised to Kuya? Watch for it in PBB Primetime editiontonight, January 4, on ABS-CBN.
ADVERTISEMENT - CONTINUE READING BELOW