It has been 15 years since the first season Star Circle Quest (SCQ) was launched by ABS-CBN.
Star Circle Quest was the televised reality search for new talents of Star Magic, ABS-CBN's talent arm. It was divided into two editions: the Star Circle Kid Quest and Star Circle Teen Quest.
The reality show gave breaks to teen finalists Hero Angeles, Sandara Park, and other actors who are still active in showbiz today.
There were some finalists who shied away from the limelight, making SCQ fans wonder what they have been up to since they left showbiz.
PEP.ph (Philippine Entertainment Portal) traces the whereabouts of 11 teen finalists who started their careers in SCQ.
HERO ANGELES
Hero Angeles was hailed as the first teen Grand Questor of Star Circle Quest.
Hero caught the attention of fans because of his F4-like hairstyle, which was a look popularized by the Taiwanese boy band back then.
During his Star Circle Quest days, Hero was paired with Sandara Park. The love team of Hero and Sandara appeared in the shows SCQ Reload and Krystala, and top-billed the movie Can This Be Love?
After SCQ Reload in 2005, Hero and his brother-manager, Henry, had issues with ABS-CBN, causing the actor to leave the Kapamilya network. In 2008, Hero signed a contract with GMA-7 where he did several shows such as Dyesebel, Luna Mystika, and Paano Ba Ang Mangarap?
After his GMA-7 stint, Hero took a long break from showbiz and focused on his studies. In 2013, Hero made a showbiz comeback via the film The Fighting Chefs.
In 2015, he was able to appear again on ABS-CBN via a guest appearance in Kapamilya Deal or No Deal.
In 2017, Hero made a full-time acting comeback when he started appearing in drama anthologies such as Maalaala Mo Kaya, Ipaglaban Mo, and Tadhana. In 2018, he finally appeared regularly in a teleserye by portraying a gay character in the prime-time series Halik.
Hero is currently busy doing a movie inspired by the life story of doctor Willie Ong.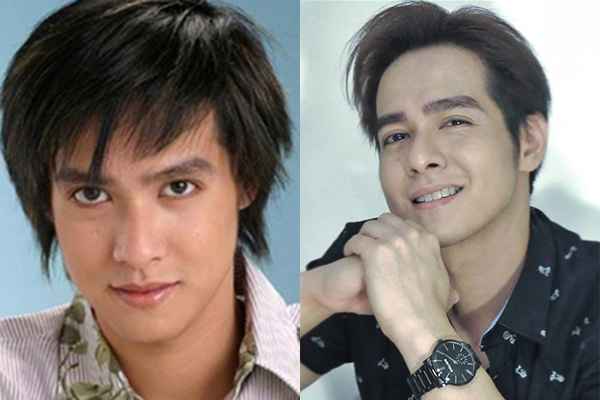 SANDARA PARK
Korean Sandara Park became so popular among Filipinos when she joined Star Circle Quest in 2004 that she was always won the weekly texter's choice award. She also popularized the term "krung-krung" or crazy in English.
Her team-up with Hero Angeles clicked during that time, since Hero then looked like a member of the Taiwanese group F4 because of his hairstyle.
Despite getting harsh comments from jurors such as Boy Abunda, Lauren Dyogi, and Gloria Diaz, and ranking last in the finalists's exercises, Sandara made it to the Magic Circle of Five.
Sandara's name was the last to be called before Hero was hailed Grand Questor. However, it did not mean that she was the first runner-up because the jurors said that they would announce the finalists's names randomly, and not based on scores.
Immediately after Star Circle Quest, Sandara and Hero's love team became even more popular as they appeared in a string of TV and movie projects.
However, in the middle of their budding career, Sandara and Hero had disagreements, causing their team-up to be torn apart. Sandara also revealed that she was in a relationship with fellow Star Circle Quest finalist, Joseph Bitangcol.
Even then, ABS-CBN banked on Sandara and Joseph's relationship that they were paired in various projects, like the 2006 teleserye Crazy For You and the 2006 movie D' Lucky Ones.
In 2006, after doing several shows with ABS-CBN, Sandara decided to return to Korea.
In 2009, Sandara surprised her Filipino fans when she became a part of the Korean girl group 2ne1 and used the screen name Dara. Her girl group popularized hits such as "Fire," "I Don't Care," and a lot more. Sandara still visited the Philippines and made guest appearances in ABS-CBN shows.
In 2016, Sandara became a judge in the ABS-CBN reality show Pinoy Boyband Superstar. In that same year, 2ne1 was disbanded.
Sandara continued doing projects in South Korea, but she would visit the Philippines every now and then.
In March 2019, Sandara amused her Pinoy fans when she brought Chocnut when she attended the Paris Fashion Week.
In November 2019, Sandara visited the Philippines and went to Bohol to celebrate her birthday.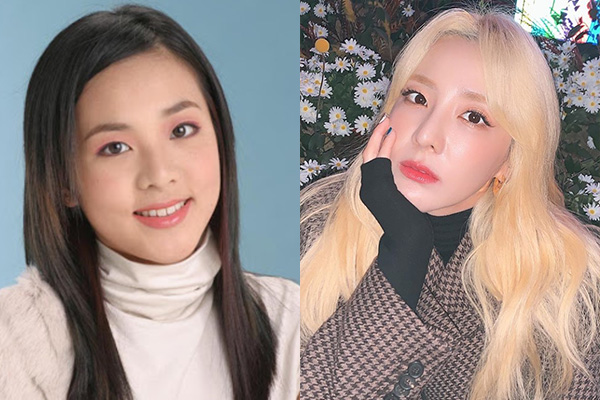 MELISSA RICKS
Melissa Ricks was one of the teen questors who made it to Star Circle Quest teens's Fab Five, or grand finalists.
Despite not winning the contest, Melissa found her place in showbiz when ABS-CBN decided to groom her to be one of its drama princesses.
In 2005, the then 16-year-old Melissa got her big break when ABS-CBN chose her to be the leading lady of Jericho Rosales in the TV serialization of Ang Panday. However, Melissa begged off from doing the role because she felt she was too young to play Panday's wife.
Even then, ABS-CBN still gave her plum roles in teleseryes, especially in anthologies Maalaala Mo Kaya and Your Song presents. She also played the leading lady of Matt Evans in Komiks: Da Adventures of Pedro Penduko.
Melissa and Matt's love team had a strong following, which is why ABS-CBN gave them important roles in the 2008 drama series Iisa Pa Lamang starring Claudine Barretto.
Melissa then top-billed the remake of the '80s movie Underage, together with Empress Schuck and Lauren Young.
In 2009, while doing Underage, Melissa got her first lead role in a teleserye via the afternoon series Kambal sa Uma, wherein she shared top-billing with Shaina Magdayao. Melissa portrayed a taong-daga, a character first portrayed by Rio Locsin in the movie version.
In 2011, Melissa played the title role in ABS-CBN's Nasaan Ka, Elisa?, a remake of the Chilean telenovela titled Donde Esta, Elisa? She was also included in the top-rating series Walang Hanggan, as third wheel to Coco Martin and Julia Montes.
When it comes to personal matters, Melissa had a relationship with actors Jake Cuenca and Paul Jake Castillo.
She was also part of a showbiz barkada called ChiuRiGoGoBaShu, which had Kim Chiu, Erich Gonzales, Beauty Gonzalez, Kitkat Bana, and Empress Schuck as its members.
When the girls drifted apart, Melissa managed to maintain her friendship with Empress and another SCQ graduate, Helga Krapf.
In 2014, Melissa revealed in an interview with The Buzz that she is pregnant with her first child, and that her non-showbiz boyfriend Charles Togezaki is the father. When Melissa gave birth in 2015, she stopped acting on TV and focused on motherhood. In 2016, the two ended their relationship.
In September 2019, Melissa posted for the first time a photo with her new non-showbiz boyfriend.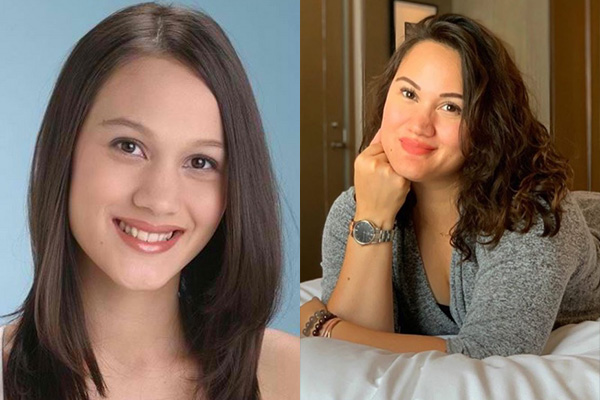 ROXANNE GUINOO
Roxanne Guinoo, being one of the top performers in Star Circle Quest, was included in the Fab Five.
With drama as her strength, Roxanne, and her love-team partner, Joross Gamboa, were assigned to several teleseryes, including Gulong ng Palad and an episode of Maalaala Mo Kaya. Roxanne and Joross also had a real-life relationship.
In 2007, Roxanne played the lead role in SineSerye presents Natutulog Ba Ang Diyos? with Joross and Jake Cuenca. The series did not only pave the way for Roxanne and Jake to form a new love team, but also allowed them to enter into a real-life romantic relationship.
Roxanne and Jake worked with each other in two more projects from 2007 to 2008: Lastikman and Palos. However, in the middle of Lastikman's run, in December 2007, rumors circulated that the two had already broken up. Roxanne finally confirmed their breakup in March 2008.
In May 2008, Roxanne received her biggest break when ABS-CBN tapped her to portray the lead role in the afternoon series Ligaw na Bulaklak. She had Sid Lucero and Marc Abaya as her leading men back then. Coco Martin was also part of the series as Roxanne's brother. Roxanne was also included in the cast of the sitcom Banana Split.
Aside from doing teleseryes, Roxanne also became a co-host of Willie Revillame in the Kapamilya noontime show, Wowowee. However, she had to leave the show to focus on her drama projects.
In July 2009, Roxanne was supposed to do a miniseries installment of the afternoon series Precious Hearts Romances: Bud Brothers, together with then-newbie Guji Lorenzana. However, Roxanne did not push through with the project. In an interview, Roxanne explained that she backed out because after reading the script, she found out the project does not fit the path that she wanted to take as a drama actress.
For her next project, Roxanne was supposed to do the afternoon series Magkano Ang Iyong Dangal?, but in December 2009, the Kapamilya network announced that she was already replaced by Bangs Garcia. In February 2010, a month after Magkano Ang Iyong Dangal? premiered on TV, Roxanne revealed that she was pregnant and already engaged to her boyfriend, Elton Yap. The two got married in January 2011.
After giving birth in 2011, Roxanne returned to acting via an episode of Maalaala Mo Kaya. She then accepted a kontrabida role in the TV5 series Valiente in 2012. In that same year, Roxanne was supposed to transfer to GMA-7 via the series My Daddy Dearest, but her plans were aborted when she got pregnant again.
The following year, in 2013, Roxanne pushed through with her transfer to GMA-7 and did two shows, Home Sweet Home and Pyra: Babaeng Apoy.
In 2015, Roxanne returned to ABS-CBN via the afternoon series Walang Iwanan. She also did several episodes of Ipaglaban Mo and Maalaala Mo Kaya.
Just recently, Roxanne did a special appearance in the Kapamilya prime-time series The General's Daughter, as the young Janice de Belen.
While away from her showbiz engagements, Roxanne spends time with her two children and husband.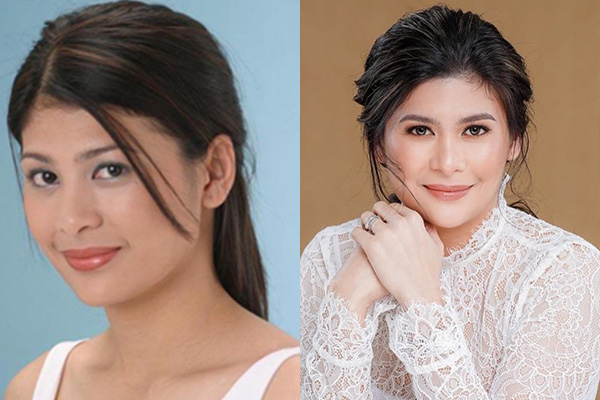 JOROSS GAMBOA
Joross Gamboa was also one of the finalists included in Star Circle Quest's Fab Five. After Star Circle Quest, Joross did projects with his love-team partner, Roxanne Guinoo.
After their team-up separated, Joross became one of Cristine Reyes's leading men in the prime-time series Eva Fonda. They also worked together in Your Song: Babalik Kang Muli.
In 2010, Joross tried working with GMA-7 for the first time, via the miniseries SRO Cinemaserye: Meet The Fathers. This was followed by two more projects, the prime-time series First Time and the weekly series Dear Friend: Tisay. But after a while, he returned to ABS-CBN as part of Precious Hearts Romances: Kristine. He was also part of the movie My Amnesia Girl.
As soon as Kristine ended, Joross accepted projects in TV5, including Babaeng Hampaslupa and Sa Ngalan ng Ina.
Joross returned to ABS-CBN in 2012 for another Precious Hearts Romances installment, Hiyas. In that same year, he was supposed to do the series Bukas Na Lang kita Mamahalin with Gerald Anderson and Cristine Reyes, but he was replaced by Rayver Cruz, who was Cristine's boyfriend during that time.
Since then, Joross has been able to do projects for ABS-CBN and GMA-7, including the Kapuso fantasy series Encantadia, and the Kapamilya fantaserye La Luna Sangre. He also became a part of FPJ's Ang Probinsyano from 2018 to 2019.
Joross has gained acclaim for portraying gay characters in movies, particularly Deadma Walking (2017), Ang Dalawang Mrs. Reyes (2018), and The Panti Sisters (2019). Joross was also part of the film Hello, Love, Goodbye starring Kathryn Bernardo and Alden Richards.
As for Joross's personal life, he got married to his wife, Katz Saga, in November 2014. Katz gave birth to their first child in October 2015.
Joross met up with Sandara when the latter visited the Philippines in November 2019.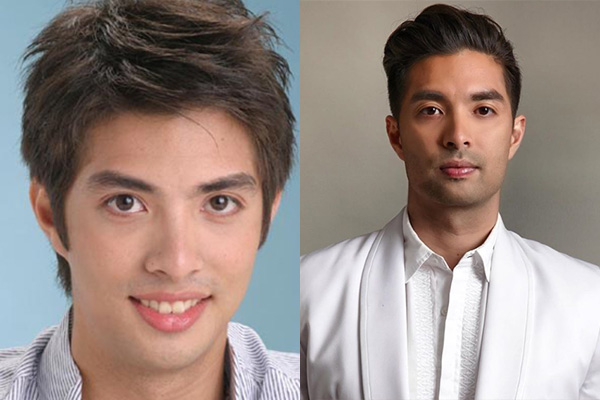 NERI NAIG
Neri Naig was the last questor who got eliminated in Star Circle Quest. It was a heartbreaking moment since she was only a few weeks away from the grand finals, and her elimination happened live at the Aliw Theater, where Star Circle Quest announced its Magic Circle of Five.
After Star Circle Quest, Neri occasionally accepted supporting roles in ABS-CBN teleseryes and movies.
In 2012, while on a break from showbiz, Neri revealed that she is in a relationship with Parokya ni Edgar vocalist Chito Miranda. They got married in December 2014. Neri gave birth to their baby boy in 2016.
Currently, Neri is busy preparing to launch her first business venture with her husband.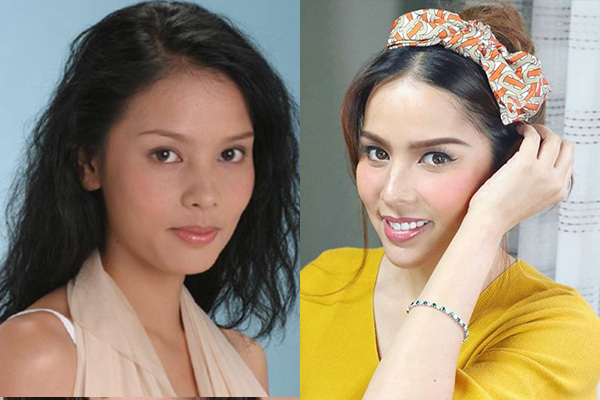 MICHELLE MADRIGAL
Michelle Madrigal was one of the Top 10 finalists of Star Circle Quest. Despite not being a part of the final five, Michelle still managed to be part of big projects, including Spirits (2005), Vietnam Rose (2005), and Maging Sino Ka Man (2006).
In 2007, Michelle transferred to GMA-7 where she was given mostly supporting kontrabida roles, such as in Dyesebel (2008) and Tinik sa Dibdib (2009).
In 2011, Michelle got her first lead role in the afternoon series Kung Aagawin Mo Ang Langit, where she played the main villain alongside Carla Abellana and Mike Tan. This was followed by a leading lady role in the 2013 prime-time series, Love and Lies, with Richard Gutierrez.
In 2015, Michelle returned to ABS-CBN via the early prime-time series Pasion de Amor.
After the teleserye, Michelle decided to become inactive in showbiz. In January 2016, Michelle flew to the U.S. to train at JW Marriott Austin in Texas for her "culinary journey."
In 2017, Michelle gave birth to her child with then-boyfriend Troy Woolfolk. The two got married in Texas in April 2019.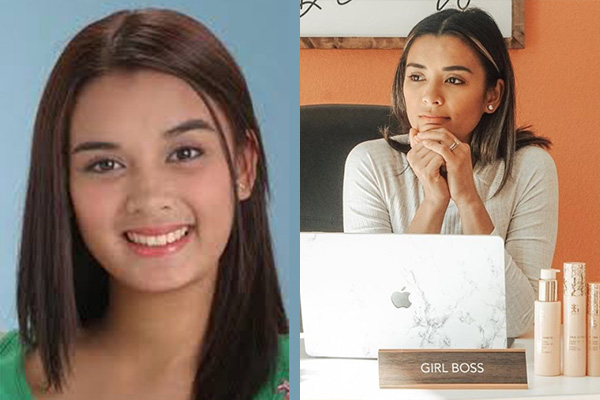 ERROL ABALAYAN
Errol Abalayan was the youngest contestant during the first season of Star Circle Quest. He impressed the jurors with his acting talent. He also became part of SCQ Reload. After his stint in the show, Errol decided to leave showbiz.
According to an interview with Push in 2018, Errol said that in 2006, he decided to pursue his studies. In 2013, he graduated with a degree in Bachelor of Science in Accountancy.
He got married to his girlfriend in February 2016, and they have one child. Errol's last TV apperance was a guesting in Gandang Gabi Vice with Sandara Park and other SCQ questors.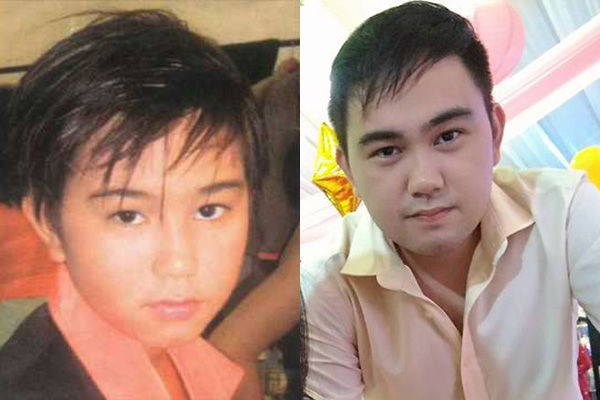 JOSEPH BITANGCOL
Joseph Bitangcol was the second questor to get eliminated from the Magic Circle of Ten. Even then, Joseph was able to be part of various teleseryes such as Spirits and Vietnam Rose.
Sometime in 2005, it was revealed that Joseph was in a relationship with fellow Star Circle Quest questor Sandara Park. The relationship created controversy because Sandara was in a love team with Hero Angeles during that time.
When Hero left ABS-CBN, the Kapamilya network banked on Sandara and Joseph's relationship, paving the way for them to be paired in projects such as the teleserye Crazy For You, a remake of Machete for an eposode of Komiks presents, and the movie D' Lucky Ones.
When Sandara left showbiz and broke up with Joseph, Joseph moved to GMA-7 and appeared in teleseryes such as Babangon Ako't Dudurugin Kita and Saan Darating Ang Umaga?
When Joseph failed to get more meaty projects in Kapuso network, the Star Circle Quest alumnus tried to do indie films, where he agreed to do provocative roles like in the movies Walang Kawala and Paupahan.
In 2009, he was able to make an ABS-CBN comeback via the series Nagsimula sa Puso, where he played a supporting role.
In 2010, Joseph admitted that he regretted his decision of leaving ABS-CBN.
He then became part of TV5's drama series Babaeng Hampaslupa.
Joseph has played character roles in various teleseryes, mostly in ABS-CBN. The most recent was when he played young Albert Martinez in The General's Daughter.
When it comes to his personal life, Joseph got married on July 2016 to his non-showbiz girlfriend Franchesca Tonson. His wife gave birth to their first child in October 2016.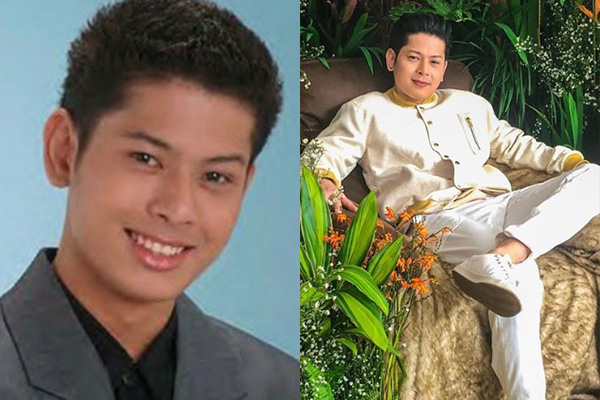 Helga Krapf
Helga Krapf was a hopeful of Star Circle Quest during the first season. However, she did not make it to the Top 15, since she got eliminated already during the Top 20 round.
Even then, she became a talent of ABS-CBN and Star Magic and was assigned to play minor kontrabida roles in teleseryes and movies.
In 2013, Helga played the leading lady of Martin Escudero in TV5's weekly series, Positive, which tackled the story of a man living with HIV.
After Positive, Helga returned to ABS-CBN and did bit roles in shows like Pusong Ligaw and Sana Dalawa Ang Puso.
Helga is currently active on social media as an influencer, promoting brands for mothers. She is now a mother of one.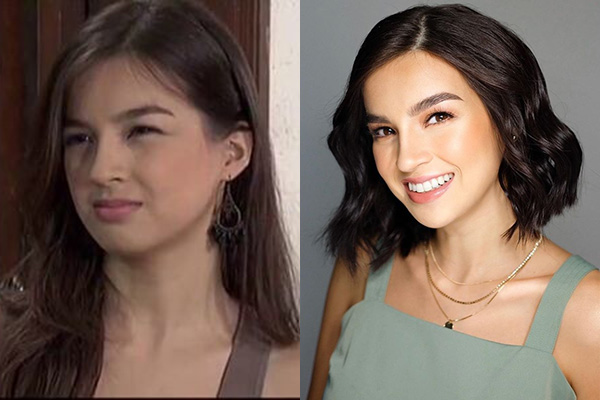 Raphael Martinez
Raphael Martinez was the first questor to get eliminated from the Magic Circle of 10. Even then, he was included in SCQ Reload, the first TV show of the Star Circle Quest graduates.
After SCQ Reload, Raphael became one of Shaina Magdayao's leading men in Ikaw Ang Lahat Sa Akin. He was also part of Judy Ann Santos and Piolo Pascual's teleserye, Sa Piling Mo, as third wheel to Maja Salvador and John Wayne Sace.
Even though Raphael left showbiz, he remains active on social media where he allows his followers to get a glimpse of his life.
Raphael remains close to his co-finalists from SCQ. He was one of Sandara's guests during her recent birthday celebration.