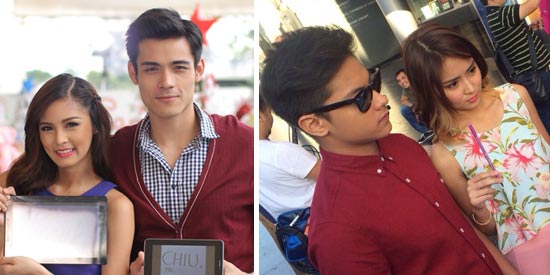 ---
The past few Christmases in the Philippines have been, for lack of a better term, strange. Just when we are nearing the culmination of the longest and happiest yuletide celebration in the world, calamities strike (knocking on wood for this and the coming years).
Because of this reality, rising again and helping one another at Christmastime have been recurring themes in ABS-CBN's annual Christmas station ID. These disasters have definitely affected the way Filipinos commemorate the holiday season—and made a lasting impact on the way station IDs are made as well.

From festivities to extravagance, the focus has shifted—and rightly so—to the things that really matter: faith, hope, resilience, and being a kapamilya to everyone in need.
ABS-CBN has mastered communicating these messages in their annual Christmas station IDs. Year after year, we are shown a video about tragedies that are not depressing, but hopeful. We get goosebumps not because of the magnitude of destruction, but because of the power of the kindness of humanity. But then it's fast becoming a formula. This year, we almost expected the same treatment – interspersing scenes of destruction with acts of rebuilding.
But then ABS-CBN surprised us with a theme that's surprisingly very simple, but striking.
The line "Thank you, ang babait ninyo" has been engraved in our Christmas culture for many years now. It is a line that is familiar to almost everyone, especially the generation that grew up following the tradition of caroling. This line has become the soul of the new station ID, but with a twist that's beyond just being grateful for coins earned from singing Christmas songs.
ABS-CBN's station ID tells us that no matter what happens, there are still many things to be thankful for – things we often take for granted and people whose importance we sometimes fail to appreciate.

In line with this year's theme, Kapamilya stars are seen expressing their gratitude for the special people in their lives. For instance, John Lloyd Cruz is seen thanking the man who discovered him.

This year's theme song is performed by the quartet of The Voice Kids, Lyca Gairanod, Darren Espanto, Juan Karlos Labajo, and Darlene Vibares.

It has a certain purity and freshness in the approach of this year's song—almost angelic. There are no birits and over the top beats and overproduced music—the song is just perfect for your reflections and realizations.
ADVERTISEMENT - CONTINUE READING BELOW
Aside from the kids singing, of course, there are Kapamilya stars and regular people sharing with us who or what they are thankful for. Now this style, we have definitely seen in the past. ABS-CBN personalities surprising non-artistas in the video is one device that's been done many times before so there are parts in the station ID that make us feel as if watching leftover clips from previous years.
The video, at about 10 minutes, is also too long. This almost took away the feeling of sincerity in the acts of the featured artists. Are they really helping, or is everything just for show? Why are some Kapamilya talents really helping and some are just carrying banners and signs? With the obvious intention of showing every significant celebrity in the Kapamilya stable, some scenes are somewhat obviously shot just for compliance.
But then, one great touch in the 2014 edition is the chance for regular folks to be part of this video by setting up Thank You booths. This separated what feels genuine to what feels showbiz and contrived. The station ID should have shown more materials from these setups.
Still, hats off to ABS-CBN for another well-crafted and touching Christmas station ID. The team never disappoints in producing something that hits very close to home.

This year's station ID featuring the theme "Thank You Ang Babait Ninyo", like in previous years, captures the essence of the Pinoy Christmas.

At the same time, opens our eyes to the reality that whether there is a calamity of not, whether you're rich or poor, our families, friends and even inspiring strangers can be our blessings.
But most of all, it teaches us that everyone of us can be a blessing to others, and a simple "thank you" can make everything worth it.
ADVERTISEMENT - CONTINUE READING BELOW