It has been almost ten years since GMA-7's iconic Sunday noontime show, SOP (or Sobrang Okay Pare), aired its last episode.
The show, which ran from February 2, 1997 to February 27, 2010, featured popular performers, segments, and showcased the world-class talent of veteran singers on television.
Most of SOP's hosts remained in that timeslot, hosting and performing for its replacement programs Party Pilipinas and Sunday All Stars, until APT Entertainment was made in charge of the timeslot, whereupon it aired its blocktime program, Sunday PinaSaya.
After four years, GMA-7's musical-variety unit, which also produced SOP, decided to reclaim the timeslot with an all-new noontime program called All-Out Sunday.
But then, All-Out Sunday might still turn out very different from SOP, compared to the latter's two predecessors, because most of its cast members and performers have already moved on to different career paths and transferred to rival TV networks.
PEP.ph (Philippine Entertainment Portal) looks back at some of the original hosts of SOP, the controversies and unforgettable moments they figured in, and how they moved forward after the demise of GMA-7's most iconic musical-variety show.
Ogie Alcasid
Ogie Alcasid is one of the original cast members of SOP, when it still carried the name Sobrang Okey Pare.
Ogie is most popularly known for his segment with co-host Janno Gibbs called "Sobrang OJ Pare," where they compose and sing lyrics based on trending issues.
Ogie is also part of the popular "Back to Back to Back" segment with Regine Velasquez, Janno Gibbs, and Jaya.
SOP viewers saw how Ogie's romance with SOP co-host, Regine Velasquez, blossomed, beginning in 2003.
The rumors died down, but in 2006, when Ogie filed for the annulment of his marriage to Michelle Van Eimeren, rumors of a romance . Allegedly, the annulment was filed so Ogie could marry Regine.
Ogie denied the reports, but the rumors about their love story intensified in 2007.
GMA-7's Showbiz Central finally reported that Ogie and Regine were to be married in June 2007. Ogie detailed their love story in an exclusive interview with YES! Magazine.
In February 2010, it was Ogie who confirmed to PEP.ph (Philippine Entertainment Portal) that, after 13 years, GMA-7 would pull the plug on SOP.
Ogie continued being a part of SOP's replacement, Party Pilipinas, until its last episode in 2013. Ogie also joined Party Pilipinas's successor, Sunday All Stars, which also aired in 2013.
But then, in the latter part of 2013, Ogie was not able to finish Sunday All Stars when he decided to transfer to TV5.
In late 2016, after three years of being a Kapatid, Ogie went to ABS-CBN. He then joined SOP's former rival show, ASAP.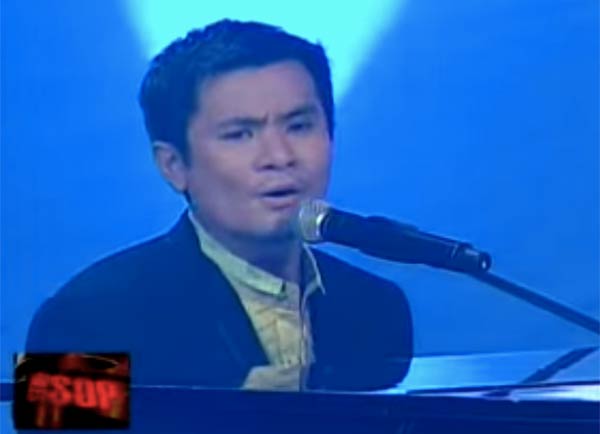 Janno Gibbs
Janno Gibbs is one of SOP's original hosts when it premiered in 1997. Along with Ogie, Janno became part of the show's popular segments.
In 2003, Janno got embroiled in a controversy with SOP when he walked out after the show's opening number and never came back.
According to reports, the incident was triggered when Janno's wife, Bing Loyzaga, was reportedly given the cold treatment by the people who were in a dressing room with her.
GMA-7 reportedly conducted an investigation about the incident which, unfortunately, resulted to Janno's suspension from the show for two months.
While the suspension was in effect, Janno did an appearance in SOP's rival program, ASAP, where Bing celebrated her birthday. Janno also did a guest appearance in Aga Muhlach's comedy program, OK, Fine, Whatever!
This fueled speculations that Janno would be transferring to the Kapamilya network, with an offer of three regular shows and movies with Star Cinema.
However, GMA-7 decided to lift Janno's suspension from SOP and offered him other shows. The King of Soul decided to stay in the Kapuso network.
Janno is also known for the times when he would arrive late for the show's call time, but instead of it becoming a problem for the production, his habit became a source of jokes.
However, one "late" incident triggered another controversy, which happened during the 1st SOP Music Awards in November 2007. According to a PEP.ph report on November 19, 2007, Janno arrived late at the UP Theater, where the music awards was held.
According to the report, it seemed like the staff and director Louie Ignacio did not see him arrive. For this reason, Janno was not called to perform in the opening number, prompting the Kapuso actor to walk out.
But the issue was resolved quickly, and Janno remained as SOP's main host until its last episode in February 2010. Janno also joined its successors, Party Pilipinas and Sunday All Stars.
In 2015, after Sunday All Stars folded up, Janno transferred to TV5 to appear in some of its shows. However, he returned to GMA-7 in 2017 for a special appearance in the teleserye Meant To Be.
In that same year, Janno became part of FPJ's Ang Probinsyano as a guest actor. In September 2018, Janno signed a recording contract with Star Music, the recording arm of ABS-CBN.
In November 2018, however, Janno used his Instagram account to express that he was upset because he was not part of the revamped ASAP Natin 'To and the 2018 ABS-CBN Christmas station ID.
In September 2019, during the promotion of his movie Sanggano, Sanggago't Sanggwapo, Janno was not seen promoting the movie in ABS-CBN, unlike his co-stars Dennis Padilla and Andrew E. According to Janno, his relationship with the Kapamilya network has yet to be fixed.
Currently, Janno is busy with his acting projects with VIVA Films, his home studio.
Vina Morales
Vina Morales was one of the original hosts of SOP when it premiered in 1997.
In January 1999, Vina decided to leave SOP. The alleged reason was a conflict of interest when Vina signed a movie contract with Star Cinema. According to reports, her contract required her to have a regular show with ABS-CBN.
Although Vina denied the rumor, she joined Magandang Tanghali Bayan in March 1999, and in 2001, she joined SOP's rival program, ASAP.
In 2000, Vina was tapped by the Kapamilya network to interpret Rey Valera's hit song, "Pangako Sa 'Yo." It was the official theme song of ABS-CBN's teleserye of the same title, which starred Kristine Hermosa and Jericho Rosales.
In 2003, Vina was able to top-bill her first prime-time series, Darating Ang Umaga, with Eula Valdes. Unfortunately, the show registered mediocre ratings.
In that same year, Vina became the first Filipino to sing at the New York International Music Festival held at the Palms Hotel in Las Vegas.
Vina also represented the Philippines at the 2007 Ikon ASEAN singing contest and brought home the trophy.
In 2009, Vina gave birth to her daughter named Ceana.
Currently, Vina continues singing teleserye theme songs for ABS-CBN, and occassionally appears as a semi-regular cast member in the reformatted version of ASAP.
After doing kind-hearted roles in her teleseryes, Vina has also ventured into doing kontrabida roles. She currently plays the role of the female villain in the afternoon series SanDugo, the role originally intended for Aiko Melendez.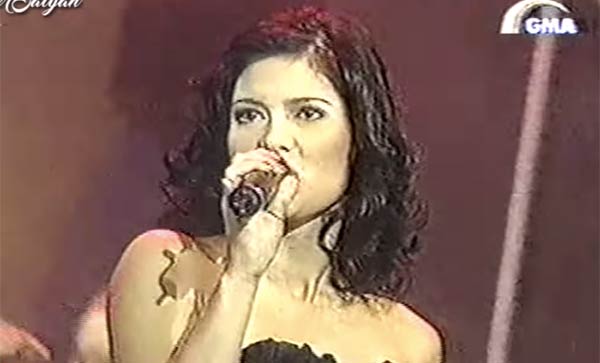 Cacai Velasquez-MITRa
Cacai Velaquez was one of SOP's original hosts when it premiered in 1997, along with Ogie Alcasid and Janno Gibbs.
In 1998, Cacai was joined by Regine. Together, they did several song numbers, especially for the opening production of SOP.
In 2002, Cacai decided to leave showbiz and SOP.
She later married musical director Raul Mitra, and they now have four children.
To date, Cacai acts as the business manager of Regine.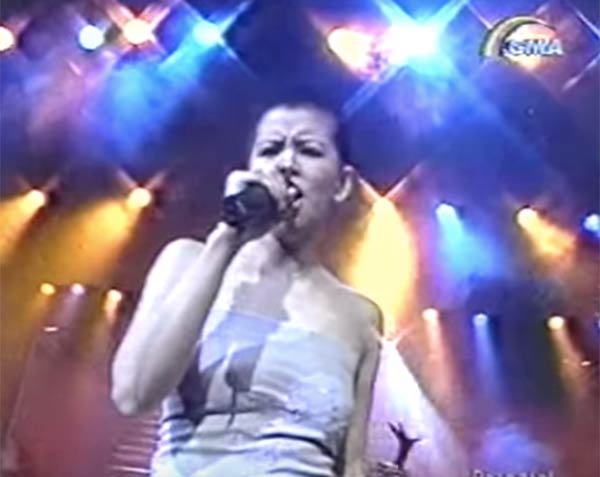 Regine Velasquez
It was in 1998, or a year after SOP premiered on television, when Regine Velasquez joined the show as one of its main hosts. Regine blended well with the show's existing hosts and performers, and her presence boosted SOP's then-mediocre ratings.
Even though Regine became a regular cast member of SOP, she did not have an exclusive contract with GMA-7 back then.
For this reason, Regine was still able to do guest appearances in ABS-CBN shows such as Maalaala Mo Kaya and other sitcoms, and headline a concert sponsored by Bantay Bata.
It was in SOP where viewers witnessed how Regine and now-husband Ogie Alcasid created beautiful music together. They got married in 2007.
Regine also used to headline SOP's popular segment, "Back to Back to Back" with Ogie, Janno Gibbs, and Jaya. The segment later became "Constellation of Stars," when SOP also included other singers in the segment.
Regine had two controversial moments during the "Constellation of Stars" segment.
The first happened in April 2007, when Asia's Songbird sang wrong lyrics to Beyonce's hit "Listen." Right after Regine's performance, she was seen walking out of the stage. Reports said that a staff of the show had covered the teleprompter, leaving Regine unable to read the lyrics properly.
SOP, aware that the stage mishap had gone viral on YouTube, actually used it to intro Regine's flawless performance of "Listen" the following week.
Her second "Constellation of Stars" controversial moment happened in February 2008, at the time when rumors floated that Regine was preparing to transfer to rival network ABS-CBN.
In that particular episode, the segment had goodbyes for its theme, and Regine was seen crying as she sang "Try It On My Own." Viewers could not understand why Regine had burst into tears during her performance. That same day, PEP.ph reported that Regine had received a "sky-is-the-limit" offer from ABS-CBN.
A week later, Regine did not show up in SOP, but was seen in ABS-CBN's entertainment talk show The Buzz to talk about the rumors of her network transfer.
In the end, however, Regine did not push through with her transfer. Instead, she signed her first exclusive contract with GMA-7 in ten years. She returned to SOP on March 2.
Regine remained in SOP as a main performer until its farewell episode in February 2010. After this, Asia's Songbird then became a part of its successors: Party Pilipinas and Sunday All Stars.
Regine was supposed to be part of Sunday All Stars's replacement program, Sunday PinaSaya, but she turned down the offer, it was said, as a sign of sympathy with the hosts of Sunday All Stars who would not be absorbed by the new show.
During her absence in the Sunday noontime slot, Regine was very visible on GMA-7 until 2018, appearing in the network's teleseryes and other program formats, including her own talk show Sarap Diva.
In 2018, even before she finished hosting The Clash and Sarap Diva, rumors had begun floating that Regine would be moving to ABS-CBN, ten years after her aborted transfer to the Kapamilya network.
In October 2018, Regine signed a two-year contract with ABS-CBN, eliciting mixed emotions from fans.
To date, Regine and Ogie are among the hosts of ASAP. Regine had also served as a judge in Idol Philippines.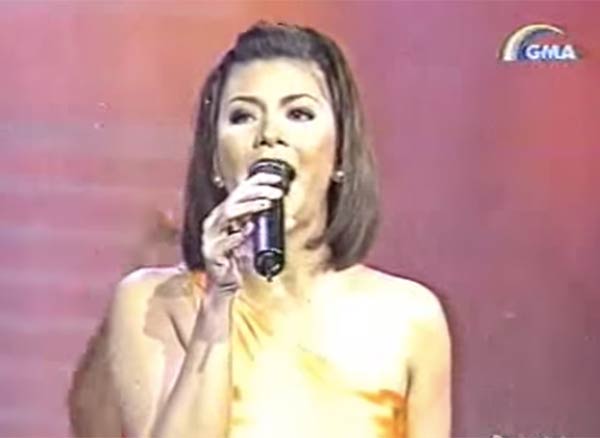 Jaya
Jaya first joined SOP in 2000. Even though she was not part of the original cast, GMA-7 featured her as one of the key players of the show, specifically in the "Back to Back to Back" segment.
Jaya remained loyal to SOP. The only long time she had to take a leave from the show was in 2009, when she gave birth to her baby boy Dylan.
When SOP folded up in February 2010, Jaya was tapped to be part of its successors, Party Pilipinas and Sunday All Stars.
In fact, when Sunday All Stars ended in August 2015, Jaya paid tribute to SOP and Party Pilipinas through a farewell message she gave during the last part of the finale.
She said, "We thank you so much for all of your support, from SOP which was 17 years ago, Party P[ilipinas], Sunday All Stars. To God be the glory!"
After Sunday All Stars, Jaya focused on doing Kapuso teleseryes for her home network, such as Mga Basang Sisiw, Yagit, and Poor Señorita.
In 2016, a day after Poor Senorita aired its last episode, Jaya made her first appearance in ABS-CBN's noontime show, It's Showtime, signifying that she would be part of ABS-CBN.
Jaya also did guest appearances in SOP's former rival program, ASAP. However, contrary to what her fans expected, she did not become a regular cast member of the Kapamilya show.
Even then, Jaya said in an interview with PEP.ph that she had no expectations and that she treasures her Sundays with family.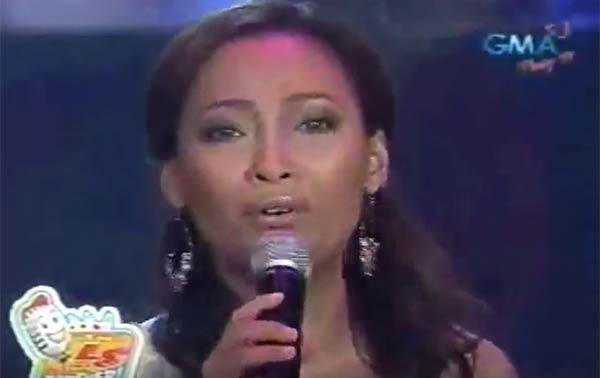 Lani Misalucha
Asia's Nightingale Lani Misalucha officially became part of SOP in 2001, joining Regine, Jaya, Ogie, and Janno as main performers.
She was also included in the popular segment "Back to Back to Back."
In 2004, Lani decided to leave her showbiz career to migrate to Las Vegas with her family.
Lani was able to make a name for herself in Las Vegas when she became the first Asian singer to headline a Main Showroom at the Las Vegas Strip, where she performed with Hawaii's premiere showband, Society of Seven, at the Jubilee Theatre of Bally's Hotel and Casino.
Lani's stint at Bally's ran from August 2004 to February 2006.
She then returned to SOP before she and the Society of Seven moved to the Main Showroom of the Flamingo in August 2006. She was even recognized by Vegas critics as Las Vegas's New Diva.
In 2007, when Lani had another two-month short vacation to the Philippines, SOP fans were surprised when she decided to appear in rival program ASAP.
In fact, even SOP hosts Regine, Jaya, Ogie, and Janno were surprised that Lani staged her comeback in the rival network.
Since then, Lani would always appear as a guest performer in ASAP even when she returned permanently in the Philippines.
In 2018, Lani returned to GMA-7 when she agreed to be a judge in the reality singing competition, The Clash.
Even though she signed a recording contract with ABS-CBN's Star Music in 2018, she was able to return as a judge in The Clash's second season, which ended this December 2019.
Before The Clash Season 2 aired its grand finals, Lani already inked another contract with Star Music, this time, a two-year exclusive recording contract.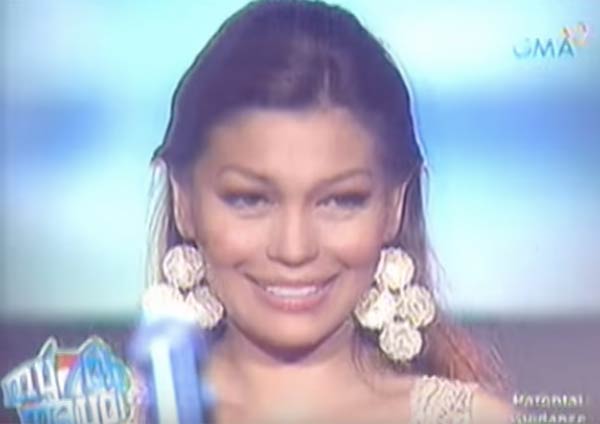 Antoinette Taus
Antoinette Taus joined SOP in 1998, at the time when she was part of two top-rating GMA-7 shows: TGIS and Anna Karenina.
SOP allowed Antoinette, more popularly known back then by her nickname Toni, to showcase her performing and hosting skills.
Antoinette even got her own segment called "T-Time" where she would perform alongside popular singers and read love letters from viewers.
In 2000, Antoinette had to leave SOP to go to the United States. She received a farewell tribute from her co-hosts, including her then-boyfriend, Dingdong Dantes.
In 2002, Antoinette returned to the Philippines and became a part of SOP again. This time, she headlined the segment "Side by Side" with Karylle, Kyla, Jolina Magdangal, and Angelika dela Cruz.
In 2004, Antoinette left the Philippines again for the United States to pursue her Hollywood dream. She returned to the country in 2008 for a visit, allowing her to make a guest appearance in SOP and the Kapuso drama anthology, Dear Friend.
In 2013, Antoinette decided to be based again in the Philippines. She was tapped to appear in the ABS-CBN shows Bridges of Love (2015) and Tubig at Langis (2016).
At present, Antoinette focuses on doing humanitarian projects. She was able to put up a coastal clean-up project called Planet CORA, which aims to achieve the sustainable development goals of the United Nations. She is also a United Nations Environment Ambassador of Goodwill.
Antoinette's CORA project was recently featured in GMA-7's program Amazing Earth, hosted by her ex-boyfriend, Dingdong Dantes.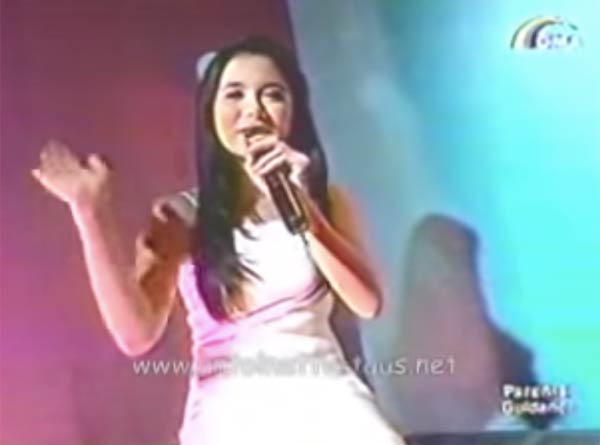 Dingdong Dantes
Dingdong Dantes made his debut in SOP in 1998, along with his then love-team partner and girlfriend Antoinette Taus.
Being a popular love team at that time, Dingdong and Antoinette took part in several sweet production numbers in SOP. Dingdong was also part of Antoinette's farewell episode in the show.
It did not take long before Dingdong was groomed as one of GMA-7's important leading men in Kapuso teleseryes, aside from being one of SOP's main hosts.
In 2005, Dingdong figured in an unexpected moment in SOP when he and co-host Karylle were doing an interpretative dance. Viewers were shocked to see the two of them lock lips, fueling speculations of a budding romance between them. Months later, Dingdong and Karylle admitted in GMA-7's talk show Startalk that they were already in a relationship. However, they broke up in 2008.
Another controversy that Dingdong faced while being part of SOP is the alleged competition between him and co-star Richard Gutierrez.
In 2008, at that time when both actors were already established leading men in GMA-7 and headlining TV and movie projects, Dingdong and Richard decided to stop appearing in SOP. There had been speculations that the two had a rift because Dingdong was allegedly being given more exposure because of his ties to SOP executive producer Perry Lansigan, who was also his manager.
But then, Dingdong denied this rumor, and reasoned out that he left SOP to focus on his acting career.
Though he did not return as a main performer, Dingdong would still appear in SOP as a guest. In fact, it was in SOP where Dingdong launched his album in 2009 titled The Dingdong Dantes Experience.
He also became a performer in SOP's replacement program, Party Pilipinas.
After SOP, Dingdong was able to do several acting projects in both TV and film where he played the lead.
He is set to top-bill GMA-7's remake of Descendants of the Sun alongside Jennylyn Mercado.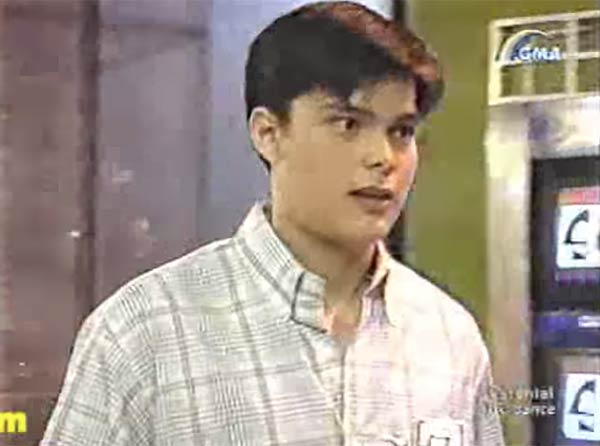 Angelika dela Cruz
Angelika dela Cruz became a mainstay of SOP when she transferred to GMA-7 from ABS-CBN in 1999.
GMA-7 immediately groomed Angelika as one of its important stars. She was given good exposure in the show, where she was able to showcase her talent in singing and dancing.
She was also included in the segment "Side by Side" along with Antoinette Taus, Karylle, Kyla, and Jolina Magdangal.
In 2002, Angelika figured in a controversy when her former ABS-CBN and Esperanza co-star, Jolina Magdangal, transferred to GMA-7 and became part of SOP.
Rumors started when viewers noticed that Angelika was not on stage when SOP hosts welcomed Jolina as part of their family. According to rumors, Jolina's entry did not sit well with Angelika. To debunk the issue, Jolina and Angelika shared a duet the following week on SOP.
Even then, rumors did not die down about their alleged competition. The issue was reported as the reason why Angelika decided to leave SOP and GMA-7 in 2004, and return to ABS-CBN.
A week after Angelika's last SOP appearance, she was welcomed again as a Kapamilya in rival program ASAP.
Years later, when Angelika returned to GMA-7 in 2008, she said that Jolina had nothing to do with her leaving the Kapuso network in the past. However, Angelika admitted that they had a "tampuhan," but were able to patch things up.
When she returned to GMA-7, Angelika was also able to make a comeback in SOP until its last episode.
At present, Angelika is still a Kapuso, and currently appears in the weekend sitcom Daddy's Gurl.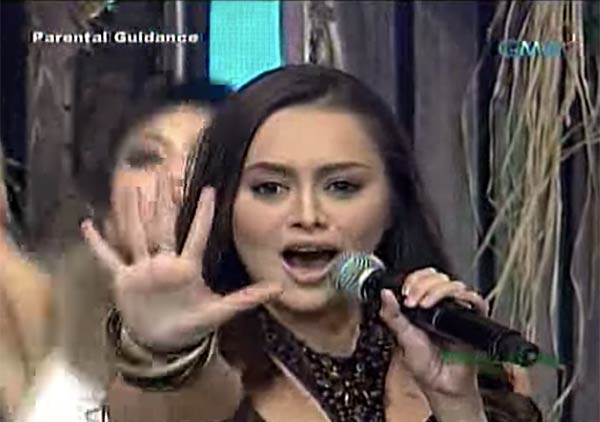 Jolina Magdangal
Jolina Magdangal joined SOP in October 2002. This happened a few months after she made her controversial transfer to GMA-7 after being with ABS-CBN for ten years, and being a part of SOP's rival show, ASAP.
Her entry to SOP immediately became a hot topic because she and SOP host Angelika dela Cruz allegedly had a rift.
According to viewers who watched Jolina's first episode in SOP, Angelika was not present when SOP hosts welcomed Jolina in the show. However, the two denied the issue and the following week, they performed a duet on the SOP stage.
Jolina also joined the "Side by Side" segment along with other SOP singer-hosts Angelika, Karylle, Kyla, and Antoinette Taus.
It was in SOP where Jolina launched some of her singles, including 2004's "Bahala Na."
In November 2009, around the time when SOP executive producer and talent manager Perry Lansigan resigned from the variety show, Jolina transferred to his management company.
At the same time, Jolina left SOP when it was relaunched as SOP: Fully Charged. According to her, she and Lansigan are planning a career revamp for her, which is why she had to take a break from the show.
Even then, Jolina was able to make a guest appearance in the last episode of SOP in February 2010, and became part of its successors: Party Pilipinas and Sunday All Stars.
In 2014, Jolina had to leave Sunday All Stars. She returned to ABS-CBN after being with GMA-7 for 12 years.
She returned to ASAP, but left the show in 2017 when she gave birth to her second child, Vika.
At present, Jolina remains as the host of ABS-CBN's daytime program, Magandang Buhay, with Karla Estrada and Melai Cantiveros.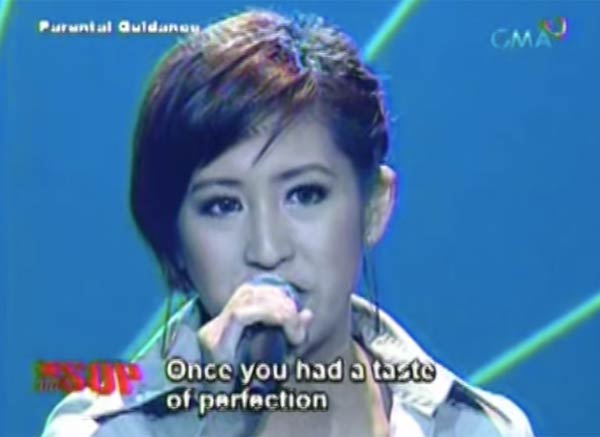 KC Montero
KC Montero became one of SOP's resident jocks when he joined the show in 1998.
He was also able to showcase his skills in rapping during his performances for the show.
Apart from SOP, KC was also a video jock for MTV.
In 2007, GMA-7 decided to relieve KC in SOP as part of the show's revamp.
During the last episode of SOP in February 2010, KC performed the theme song of SOP during its closing number.
At present, KC is the vice president of marketing for the mobile streaming app Kumu.
When it comes to his showbiz career, KC just finished his stint in the Kapamilya prime-time series FPJ's Ang Probinsyano.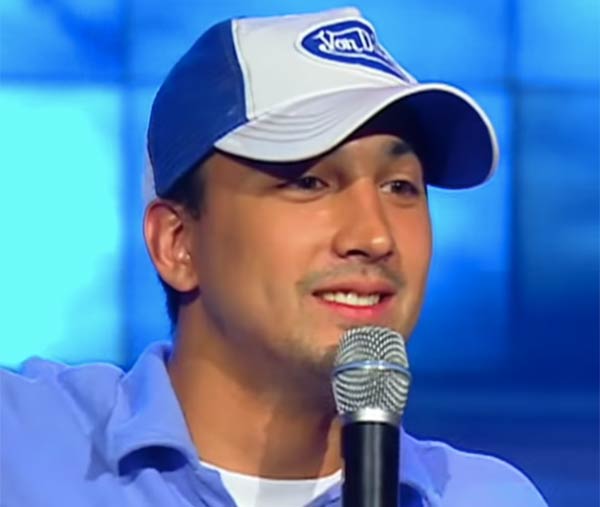 Gabby Eigenmann
Gabby Eigenmann started out as a host of SOP from 1998 to the mid-2000s. He used to be KC Montero's partner as a resident jock of SOP.
Back then, Gabby showcased his singing and rapping skills in his production numbers. He also collaborated with Regine Velasquez for the revival of the song "Living For The Love of You," which was part of Regine's R2K album.
In 2007, GMA-7 decided to relieve Gabby when the network planned a major revamp for the show.
After SOP, Gabby concentrated on his acting craft, and became part of several teleseryes for the Kapuso network.
In 2018, Gabby's kontrabida performance as a closet gay in the afternoon series Contessa earned him a recognition from the Asian Academy Creative Awards as the regional winner for the Best Supporting Actor category.
Gabby is set to be a cast member of GMA-7's upcoming adaptation of Nora Aunor and Tirso Cruz III's movie, Bilangin Ang Bituin Sa Langit, which will air on 2020.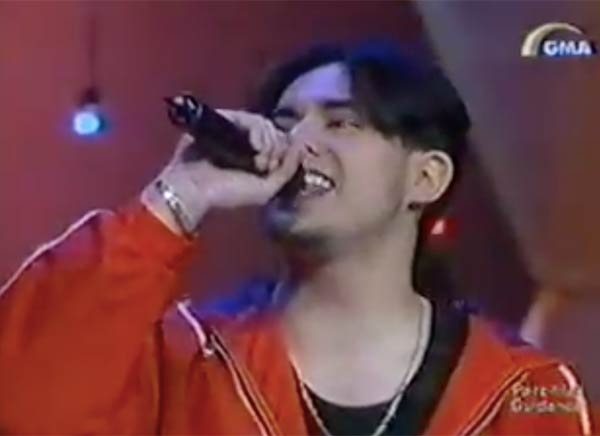 Karylle
Karylle first joined SOP in the year 2000. It was one of the most talked-about moments of the show, because Karylle is the daughter of Zsa Zsa Padilla, who is part of rival program ASAP.
Karylle was part of the "Side by Side" segment along with her contemporaries Angelika dela Cruz, Jolina Magdangal, Kyla, and Antoinette Taus.
In 2005, Karylle had an unguarded moment in SOP when she and co-star Dingdong Dantes locked lips during an interpretative dance number. Back then, the two were already paired in the prime-time series Twin Hearts. Apparently, Karylle and Dingdong have been going steady, which they later admitted in an interview.
However, their relationship ended in 2008.
In late 2008, after her much talked-about break-up with Dingdong, Karylle left SOP when she decided to transfer to ABS-CBN. In her new network, Karylle joined her mother Zsa Zsa in ASAP.
In ASAP, Karylle formed a trio with Toni Gonzaga and Nikki Gil in the segment called "D-Lite." Karylle also became a co-host of the daily noontime program, It's Showtime.
In 2016, Karylle married Spongecola vocalist Yael Yuzon.
She has also ventured into movie production via Sang'gre Productions, Inc., which she co-owns along with Encantadia co-stars and sisters Sunshine Dizon, Iza Calzado, Diana Zubiri, and Encantadia director Mark Reyes.
The four Encantadia lead stars top-billed their self-produced reunion movie titled Mystified, which was shown in iFlix.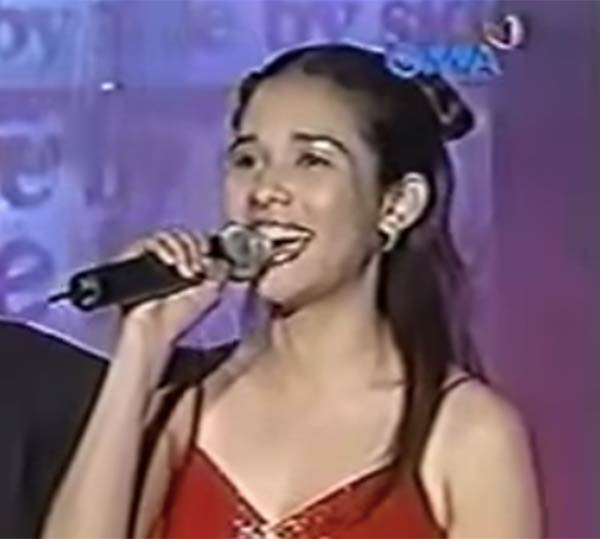 Rufa Mae Quinto
Rufa Mae Quinto joined SOP in 2004, and provided comic relief on the show.
In 2005, Rufa Mae said the word "pekp*k" on national television to refer to the "short" shorts that she was wearing during the opening number. In the Philippines, the slang term for short shorts is "pekpek" shorts.
Because of this, the Movie Television Review and Classification Board reviewed the episode and reprimanded Rufa Mae for her actions. The agency issued a memorandum in July 2005 to remind Rufa Mae to be cautious regarding her choice of words.
Even then, Rufa Mae remained part of SOP until its last episode. She eventually transferred to TV5 in 2012.
Currently, Rufa Mae is now with ABS-CBN, and would sometimes appear as a guest host in Umagang Kay Ganda.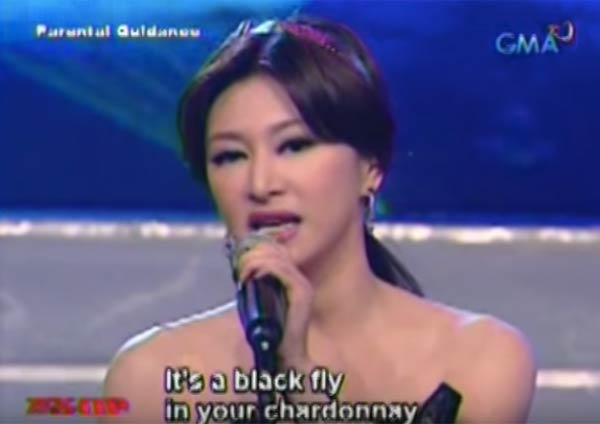 Chynna Ortaleza
Chynna Ortaleza used to host 5 and Up and became an official Kapuso talent when she joined the youth-oriented show Click. She joined SOP in 2003. Back then, she and Richard Gutierrez were one of the network's prime love teams, and the network banked on their popularity by including them in the show.
After Chynna and Richard parted ways as love team, GMA-7 decided to transfer Chynna to become the lead host in SOP's youth-oriented spin-off show, SOP Gigsters, in 2004.
When SOP Gigsters folded up in 2006, Chynna returned to SOP and became part of the girl dance group SH3, along with LJ Reyes and Ryza Cenon.
After SOP, Chynna decided to focus on acting and became a part of several Kapuso teleseryes.
Chynna, who is now married to singer Kean Cipriano, recently gave birth to her second child.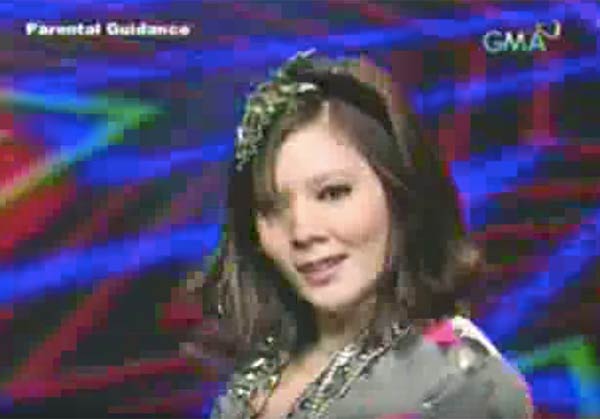 Julie Anne San Jose
Julie Anne San Jose joined SOP via the child singing group "Sugarpop" with her fellow finalists in Popstar Kids: Rita Daniela, Pocholo Montes, Enzo Almario, and Vanessa Rangadhol.
In 2009, the group got disbanded, but Julie Anne remained in SOP.
The following year, Julie Anne was included in SOP's replacement program, Party Pilipinas. In Party Pilipinas, Julie Anne was paired with Elmo Magalona and had a segment called "JuliElmo," where they would perform a live-drama musical.
Julie Anne was also part of Sunday All Stars and Sunday PinaSaya, which will air its last episode on Sunday, December 29.
Among all the SOP cast members, it was only Julie Anne who remained a mainstay in all its replacement shows. This includes the upcoming noontime variety program All-Out Sunday, where she would reunite with former SOP performers Aicelle Santos and Rita Daniela. AOS is expected to air in January 2020.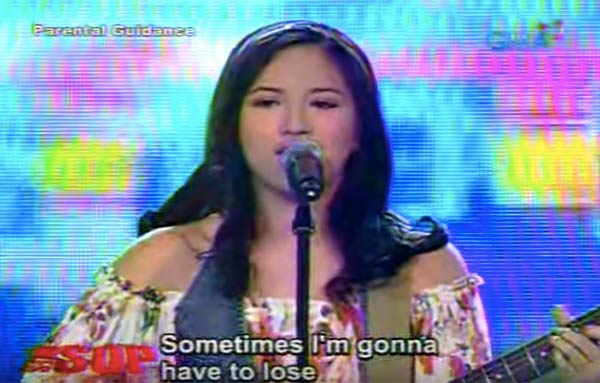 Jona Viray
After Jonalyn Viray won Pinoy Pop Superstar's first year in 2005, she was immediately tapped to be a co-host of SOP.
She became a part of the segment "Constellation of Stars," a segment where all the SOP singers would unite for a thematic set of song numbers.
La Diva, Jonalyn's trio with Maricris Garcia and Aicelle Santos, was formed in SOP. They had their own segment in the show where they performed hits from local and international divas.
After SOP, Jonalyn joined Party Pilipinas and Sunday All Stars.
In 2016, after a year of not doing any variety show, Jonalyn decided to transfer to ABS-CBN and was repackaged as Jona. She was then tapped to join SOP's rival program, ASAP, where she performs until today.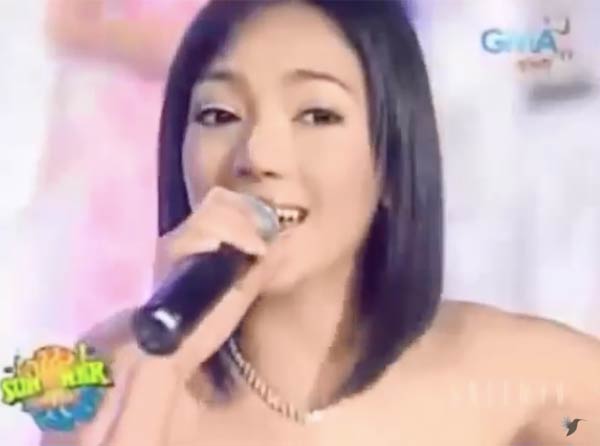 BERNADETTE ALLYSON
Bernadette Allyson, who was part of VIVA Artists Agency back then, was one of the original teen cast members of SOP when it began airing in 1997.
Bernadette used to do spiels and other taped segments for SOP, as well as dance performances.
The TGIS actress was not new to hosting because she started her career as a host of GMA-7's defunct noontime show, SST: Salo-Salo Together.
Bernadette eventually left SOP in 2000, and married actor-politician Gary Estrada in 2001.
At present, Bernadette is still active in showbiz, doing supporting roles in ABS-CBN and GMA-7 teleseryes.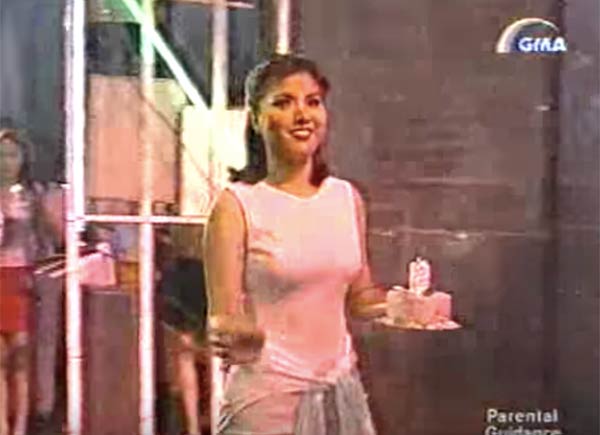 G TONGI
SOP was one of G Tongi's shows when she transferred to GMA-7 in 1999, after finishing the youth-oriented series Gimik in ABS-CBN.
During her stay in SOP, G became one of the show's main hosts who would do spiels and dance performances.
In 2000, a year after she joined SOP, G decided to leave showbiz to pursue a career in Hollywood and migrate to the United States.
She would do guest appearances whenever she would visit the Philippines. One of those appearances happened in 2010 via Gimik 2010, a five-part reunion special that reunited her with the other cast members of the ABS-CBN youth-oriented show.
However, it was in 2012 when she made a full-length acting comeback via TV5's mini-series Nandito Ako starring David Archuleta.
G was supposed to be part of GMA News TV's talk show Mars in the same year, but she chose to accept ABS-CBN's offer for a teleserye, which was Aryana.
Currently, G resides in the United States and is the director of programming for the FilAm Arts. This Los Angeles-based organization aims to showcase talents of Filipino-Americans who have passion for the arts.